Review on the Hamburger Awarded the Tokushima Hamburger Prize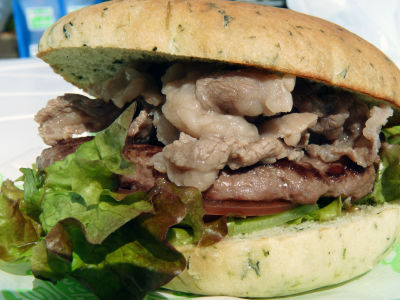 It's hard to tell what defines the hamburger. There are so many different "Hamburgers" out there and Tokushima Burger is one of these varieties. Only hamburgers which meet certain standard will be designated as Tokushima Burger by Tokushima Chamber of Commerce.

At Machi★Asobi Festival held in Tokushima city, there were many food stalls. One of them had Tokushima Burger so we bought one and reviewed it.

Read on for review.

R's Cafe's food stall.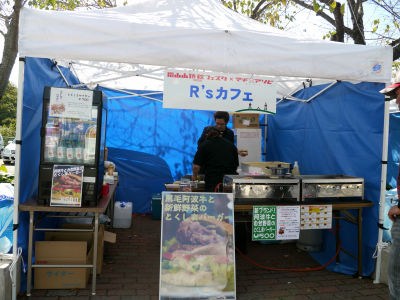 Grill with strong heating power.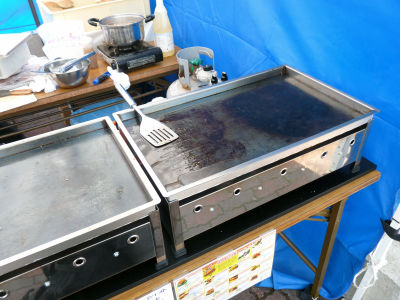 They had several kind of toppings at their shop. They brought "Kuroge Awa Gyu and Shinsen Yasai no Tokushima Burger(Black-haired Awa Beef and Fresh Vegetable)" to the site.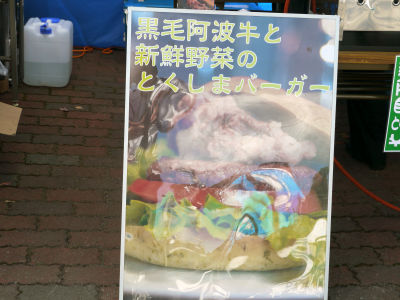 500 JPY each(about $5.60 USD).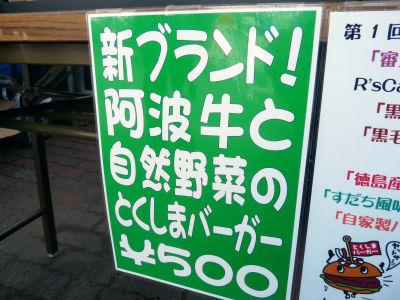 R's Cafe Tokushima won judges's special award on 1st Tokushima Burger Competition.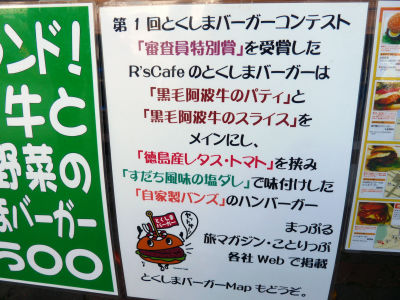 Tokushima Burger is served in several other shops in Tokushima. It's also interesting to compare them.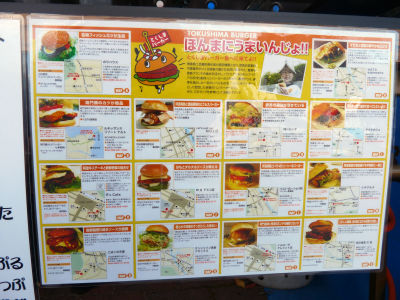 Let's see how they make Tokushima Burger. First, they cut bagel-like bread in half.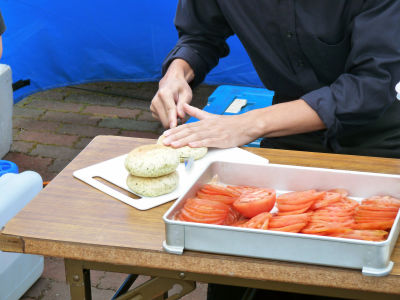 And bake them on the grill.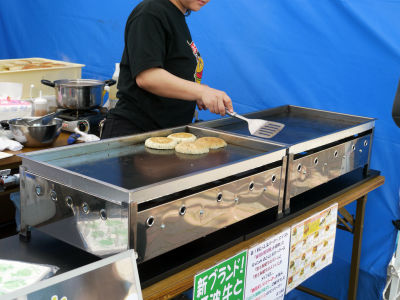 Grilling meats.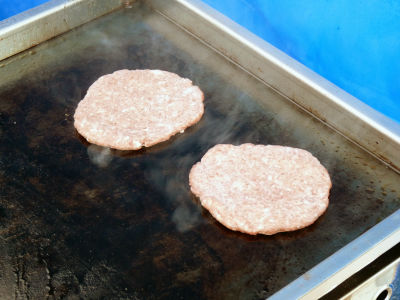 And they are not the only meat for the hamburger.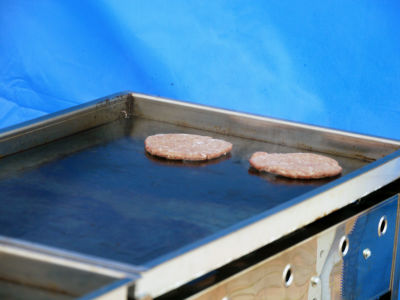 There's a pan with...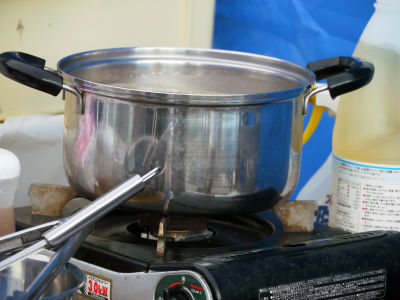 boiled beef.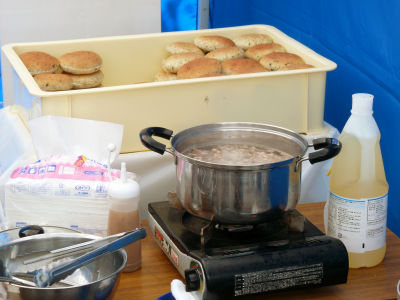 Breads, lettuce, tomato...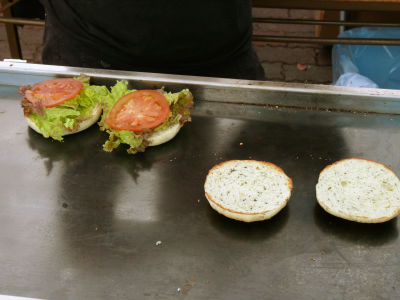 hamburger...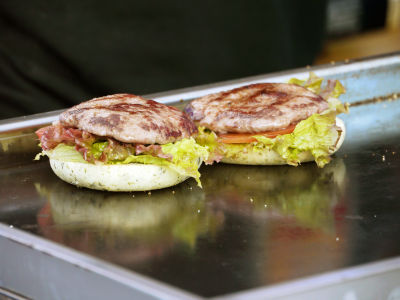 and boiled beef.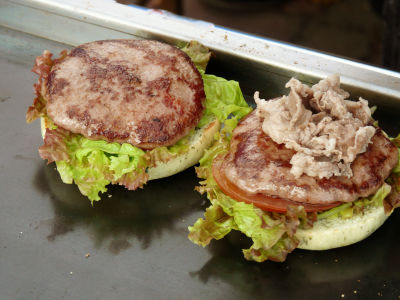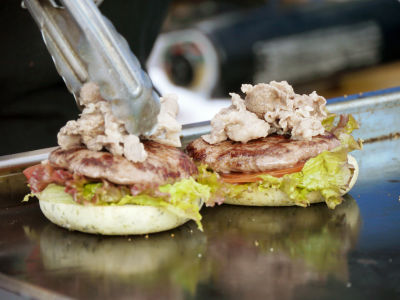 Putting special sauce.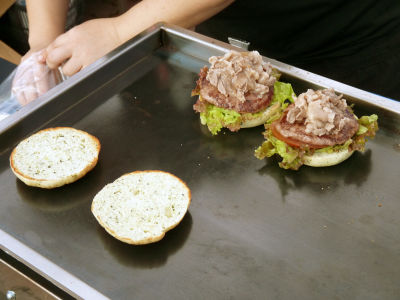 Finished.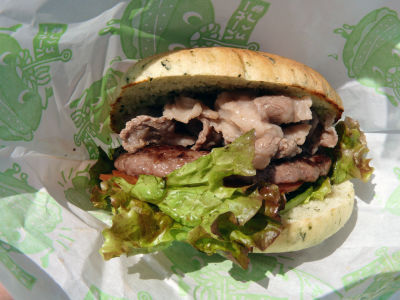 Very delicious with extra meet.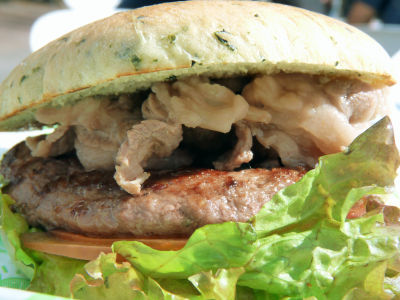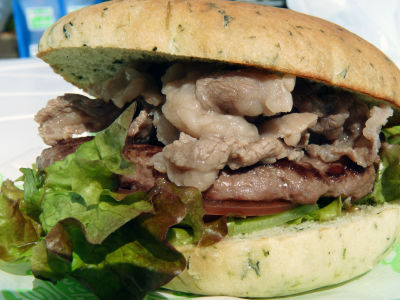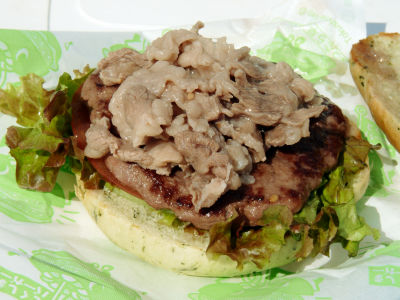 Tokushima Cider, made from groundwater of Katsuura River. Sold at 300 JPY(about $3)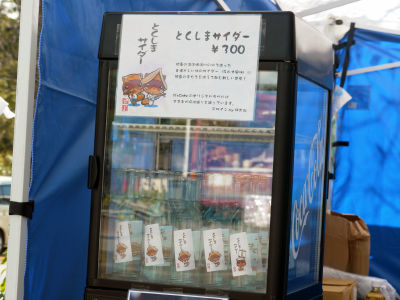 It's just like an ordinary soda drink.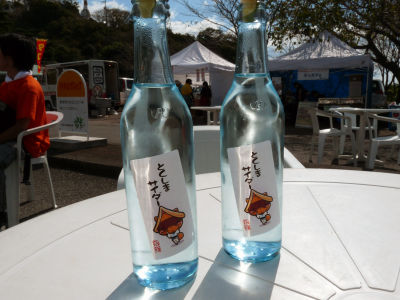 Sudachi was used for flavorings.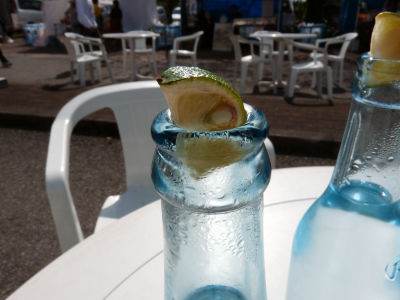 The drops from sudachi really made us chill.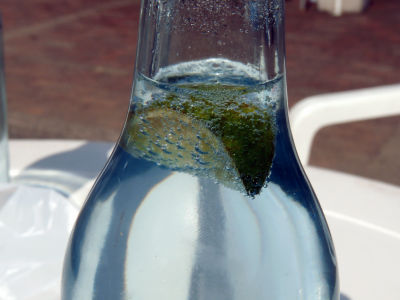 Related Post:
"Bizan Autumn Festa 2009 X Machi★Asobi" held in Tokushima - GIGAZINE

Fanta's New Flavour "Fanta World California Grapefruit" - GIGAZINE