Adult taste Barbies who have been remodeled to have no hail


Barbie is sexy, cute, fashionable and preeminent Barbie is a longing for girls any time, but at the annual event "Altered Barbie Exhibit (remodeled Barbie Exhibition)" barbies remodeled by artists' I am showing a face of a different night as a leader-like day's face.

Some of the works are dark and extreme things, very adult tastes and things that are a little shocking, so if you do not like people who do not want to break the image of Barbie who gives children a dream or scary things be careful.

Details are as below.Home | Altered Barbie

"Altered Barbie" exhibition is held in San Francisco every year since 2003, more than 100 groups of artists participated this year, 50th anniversary of Barbie's birth, from September 10 to October 4Shotwell 50 StudioIt was held in.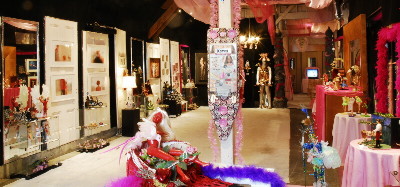 A 2009 poster by Kimberley Simmons.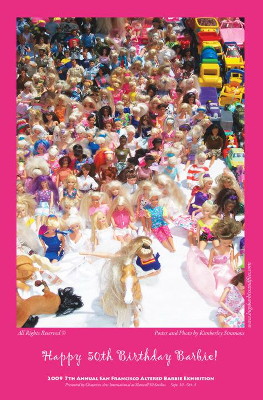 Cherrie Williams "Obama Melody Love Song"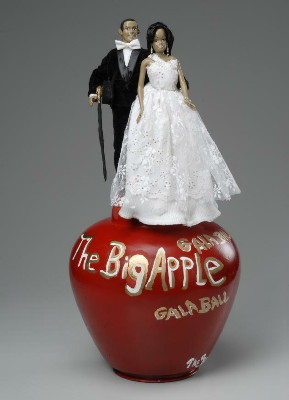 Of course the model and President Obama and the couple. It is similar to comparable.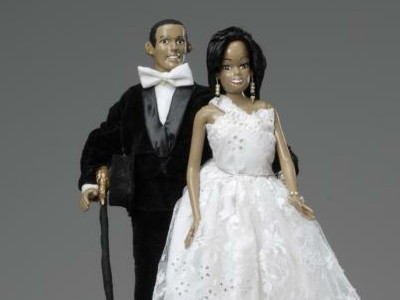 JB Sabin "The Celebration" is a collage work.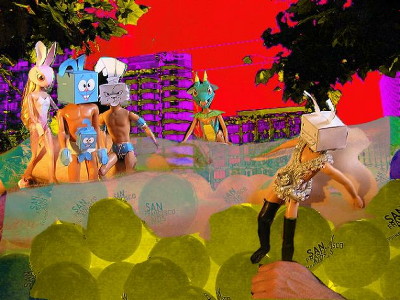 Pearl Jones Tranter "Allegory of Spring Rewritten"Botticelliof"PrimaveraHomage to Spring.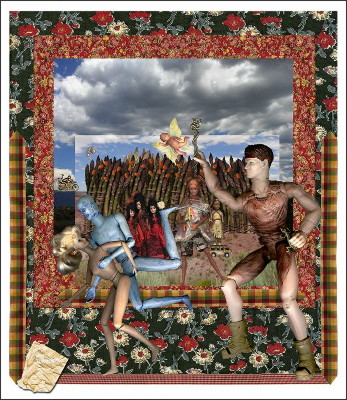 "Homage To Frida Kahlo (Frida KahloHommage to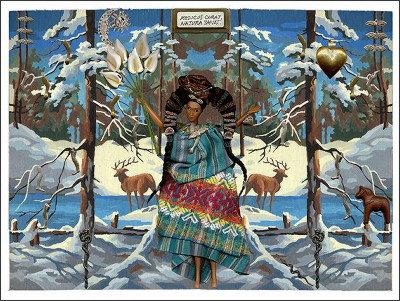 "Medusa Wont Go Riding With Helmut Because of Her Snakes Dont Fit Inside Her Helmet" (also because Medusa does not ride on Helmut and Bike, snake does not fit in helmet) "by Pearl Jones Tranter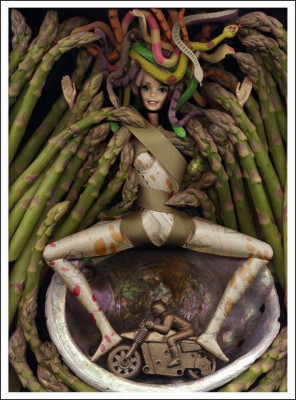 Eli Kilner 'Ladies Night At Golgotha'. Have you been too hyped among girls on the hill of Golgotha?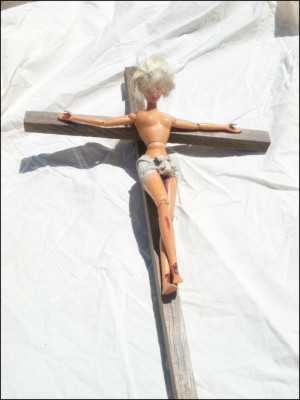 Eli Kilner "Oven-Roasted Barbie". It is burnt in chestnut.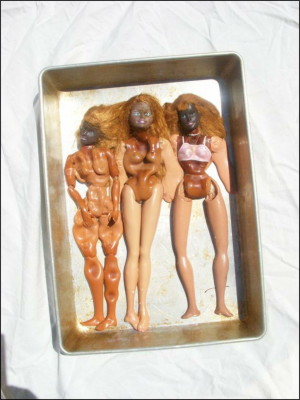 Evelyn Davis "Boozin 'Barbie" seems to have a hair band for drinking too much and holding a toilet bowl.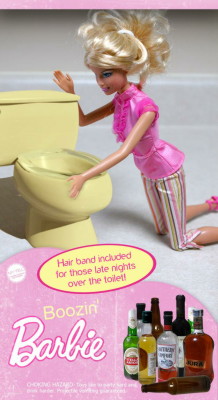 This is "Huggin the Porcelain" by Lavonne Sallee, if you go so far you may not have a hair band even if it is not.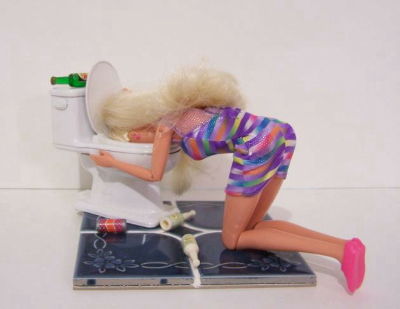 Evelyn Davis "Barbiturate Barbie (Barbituric acid typeBarbie) "seems to be pretty mellow. An inconspicuous portable pill case is included.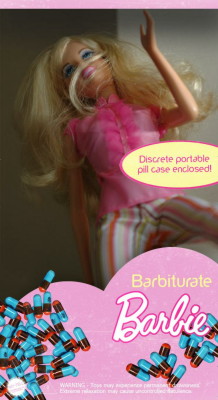 "Boob-Job Barbie"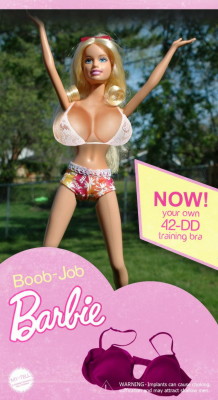 "Bulimic Barbie (Binge eating bulbar)"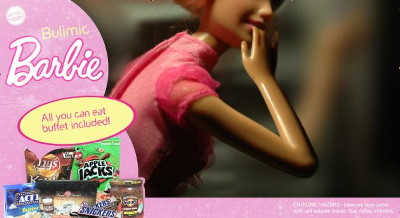 Debbie Fimrite "Anorexic Barbie (Anorexia Barbie)"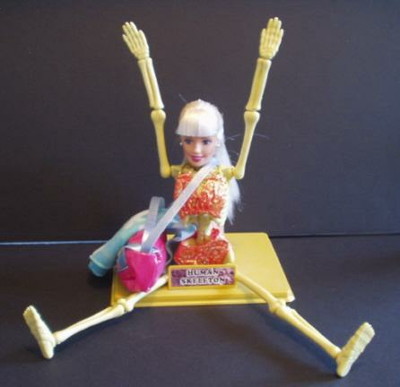 Kari Harvey 'Vertically Challenged Barbie' (left) and 'Bubble Gum Barbie'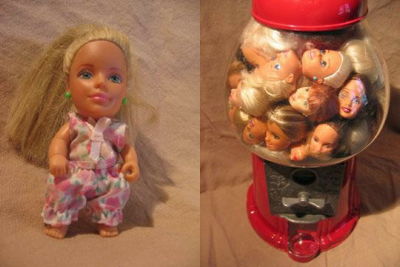 "Real Barbie" by Mr. Kirk Brooks, I can understand well how Barbie is in shape that can not exist in reality.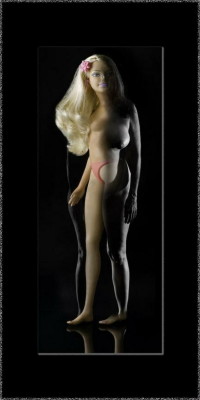 Toni Voelker's "On the Lilipad" (on the leaf of the water lily). Male artists seem to have many pieces of photographs.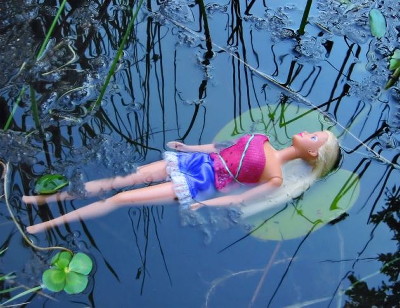 "Resilient Barbie" as well as the above works from the series that shot Barbie that was released after Toni Voelker's daughter played. By saying "Resilient (resilient, resilient)", is Barbie still likely to recover?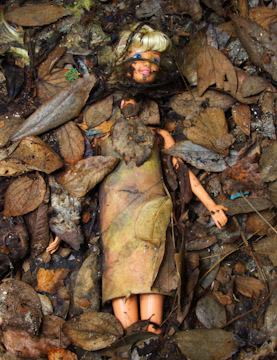 "Welcome Baby" was born in San Francisco and San Francisco-like work by Connie Ricca raised in San Francisco.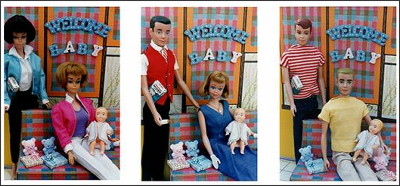 Deaf peopleThe Jewish and lesbian barbie "Deaf Jewish Lesbian Barbie" is a work of Debbie Fimrite himself who is a Deaf.



Debbie Firmite "Biker Crone Barbie". "Forever beautifully ..."Or"Adams FamilyAlthough it is like make-up like this, if Barbie of 50 years old is living in reality this year may be such a fine grandmother.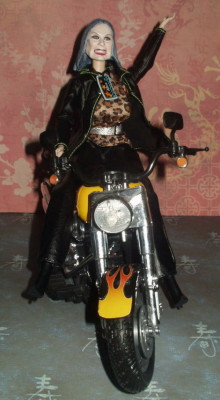 Lavonne Sallee "Rocky Horror Picture Show".Dr. Frankun FurterThe degree of reproducibility is amazing.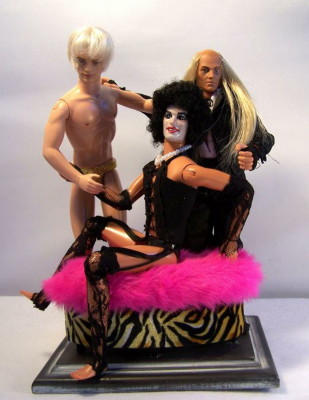 Lavonne Sallee "Gene Simmons Begs Barbie (begging BarbieGene Simmons) "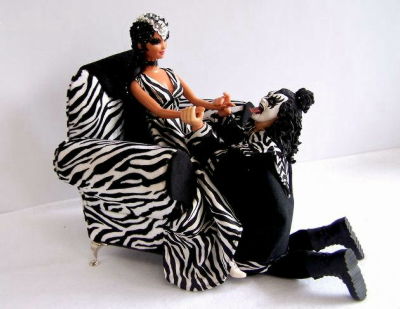 Lavonne Sallee "Barbie With A Whip". In this way, not only Barbie but also the boyfriend 's Ken are active and active.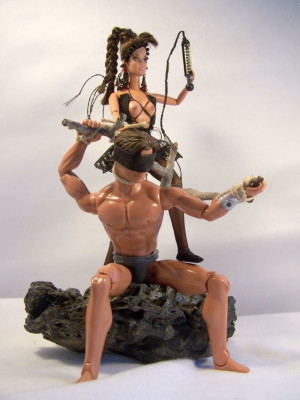 Arabella Champaq "Fun In The Dungeon (Pleasure in Dungeon)"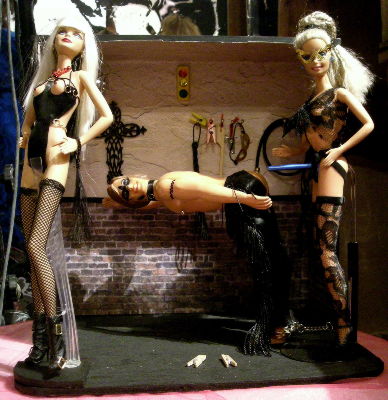 Arabella Champaq "Fun In The Woods (Fun in the Forest)"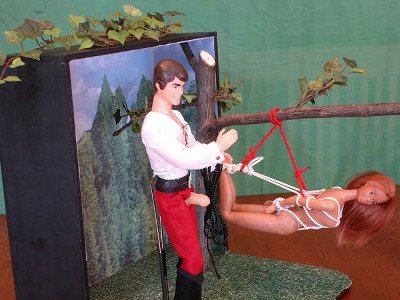 From a different angle.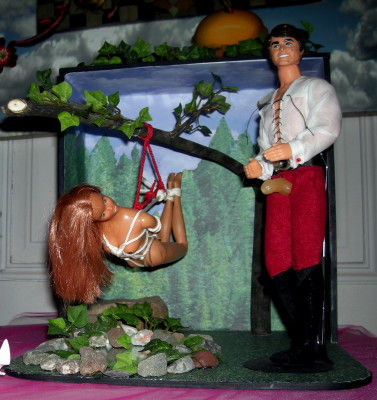 Nancy Worthington 'Daughters of Eve - Part I' (Daughters of Eve: Part 1) '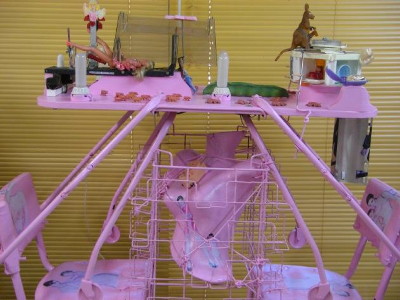 details.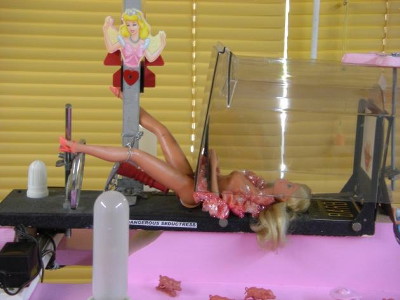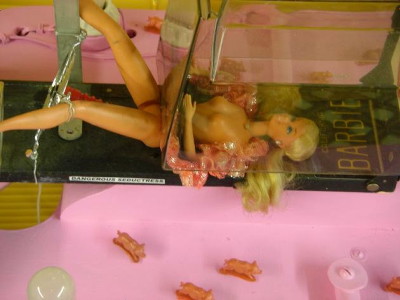 Christy Lou Sexton "The Ghost of Elizabeth Bathory (Elizabeth · BassoryThe Phantom of God "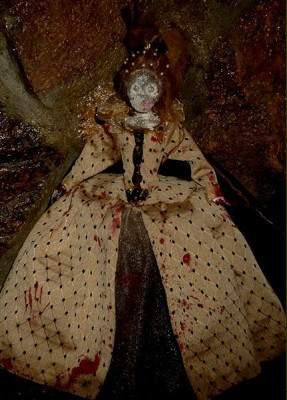 "The Ghost of Marie Antoinette".Marie AntoinetteWhen I was living in the present age surely I should have liked Barbie.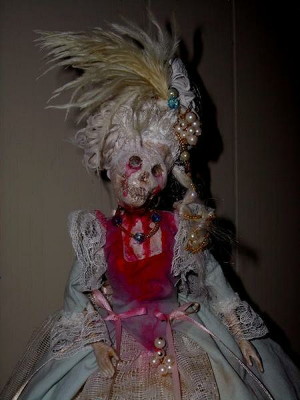 "The Ghost of Vlad the Impaler (Skewered public VladoThe Phantom of God "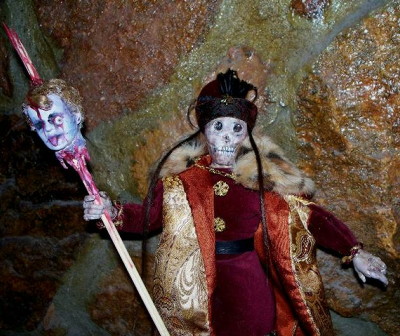 Margie Burke "Journey". This work which wrapped two Ken dolls with cloth was made in recent years due to the war in Afghanistan and Iraq. It seems that meditation dedicated to the war dead and a wish for peace are put in it.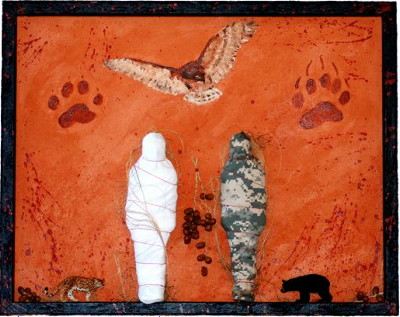 In addition to this, you can see various works from the following site. Also, it seems that many of the works are on sale at the site.

Home | Altered Barbie
in Art, Posted by darkhorse_log