Finally Sony released ultra-light, ultra-light and long-lasting drive VAIO's latest model "X series"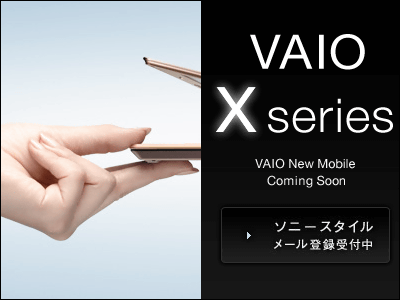 At a press conference held at the venue of the world's largest fair "IFA 2009" held in Berlin, Germany on Friday, September 4,Sony announced the latest model "X series" of laptop computer "VAIO"However, it became clear that the release in Japan finally became countdown.

By adopting carbon fiber in the case, "X series" realizes the phenomenal thinness of 1.27 cm and the overwhelming lightness of 680 g, and has become a model that can be driven for a long time.

Details are as below.
Personalized | VAIO personal computer | Sony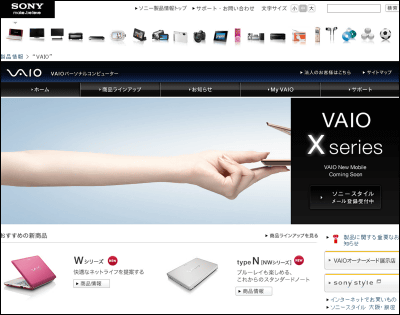 According to Sony's official VAIO website, it is announced that the presentation of the X series is nearing.

In the following links, the service to distribute the latest information of the "X series" by e-mail has been started, and registration to this service also serves as entry registration when purchasing products.

VAIO NEW Mobile Mail registration │ Personal computer "VAIO" - Sony Style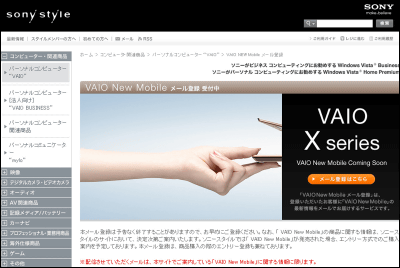 A thin, lightweight model released in 2003, a famous machine of the former year "VAIO Note 505"X series" to remember, what kind of specs will it become? It is a very worrisome place.