"Calpis Soda Grape" tasting review which was said to want to drink most as the flavor of Calpis Soda Review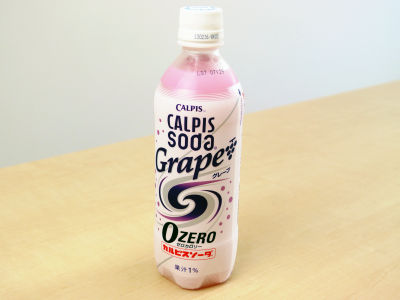 "Calpis Soda Grape Zero Calorie" is occupying the shelves of convenience stores to replace ordinary calpis soda as much as possible. Calpis soda logo became purple, became grape taste, and it became zero calorie for 20s to 30s, I bought it very much and tried drinking. The grape taste seems to have been listed as the flavor that you want to drink most in Calpis Soda, in the survey conducted by Calpis for consumers.

Review from below
"Calpis Soda" Grape Zero Calorie "New Release" Enjoy Calpis "and" Grape "Melted Exhilarating Taste with Zero Calories

A purple swirl is a landmark.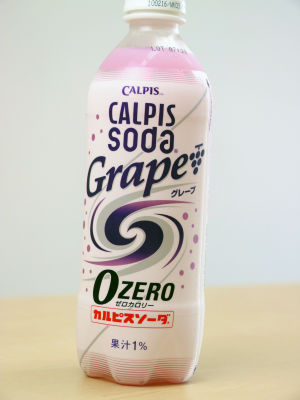 As it is zero calorie sweetness seems to have been attached with aspartame etc. Somehow, I can imagine what sweetness it is before drinking ... ....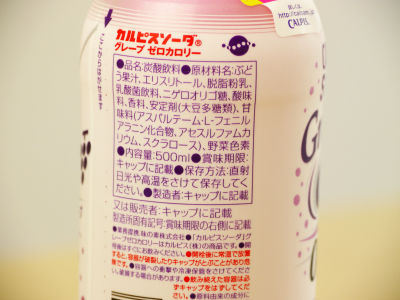 The energy is 0 kcal.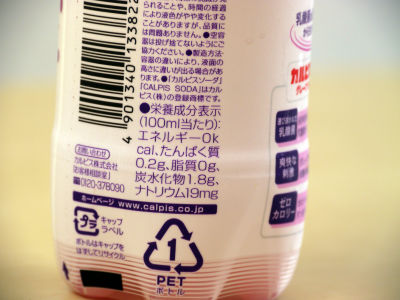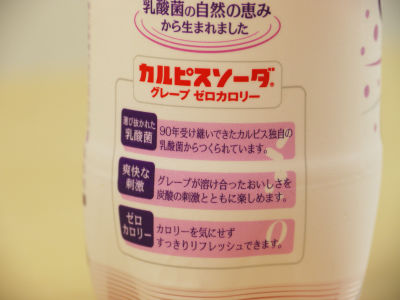 I poured it into a glass.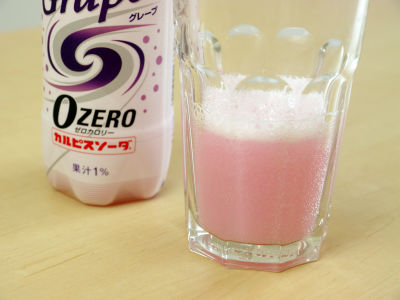 There is a sweetness that seems to be a synthetic sweetener, which is a zero-calorie drink of any manufacturer, and the flavor of the grape is not so strong. For some people that it is not convincing for just a product that is expected, but ....