Director Kojima presents "METAL GEAR SOLID PEACE WALKER" at Konami's booth in TGS2009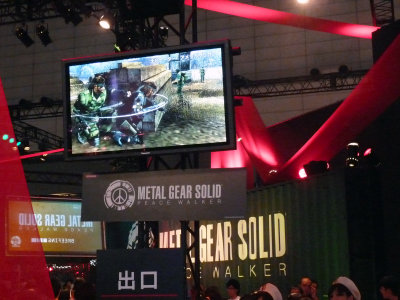 At Konami's booth in Tokyo Game Show 2009, longed-for "METAL GEAR SOLID PEACE WALKER" the latest sequel for PSP is exhibited. Also working demo is wirelessly distributed for audience who brought their PSP to the site.

With director Hideo Kojima's deep involvement, the game depicts dynamic adventure of Naked Snake set in the world ten years after "METAL GEAR SOLID 3" which will surely dig into the origin of METAL GEAR saga.

Read on for detail.

Konami's METAL GEAR booth in TGS2009.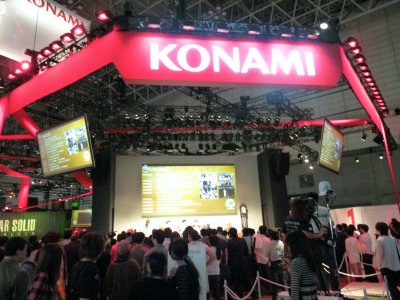 Director Hideo Kojima presenting his latest work to a big crowd of fans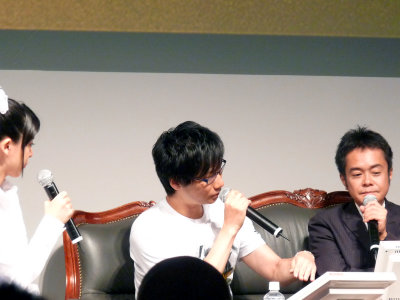 The keyword for the METAL GEAR SOLID PEACE WALKER is "1974"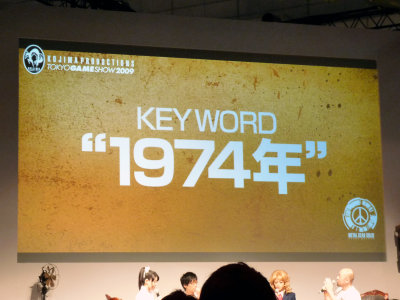 1974 is the year of incidents such as Watergate Scandal, India becoming 6th nation to success the nuclear weapon detonation.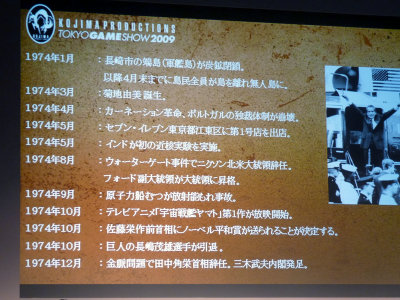 The demo booth. You can download the demo game here.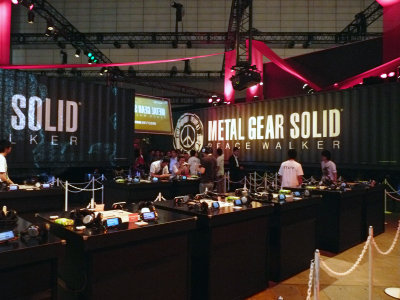 The working demo of the game.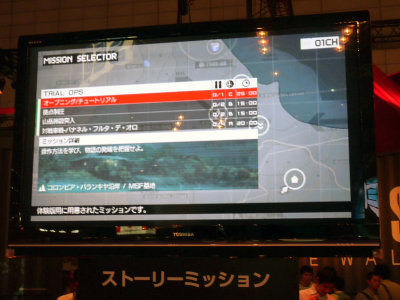 At the presentation they uncovered the world's first "METAL GEAR SOLID PEACE WALKER" trailer. To be uploaded soon on GIGAZINE.

Related Post:
Tokyo Game Show 2009: Table of Contents - GIGAZINE