"ToriSat" will be your powerful partner for Satellite Tracking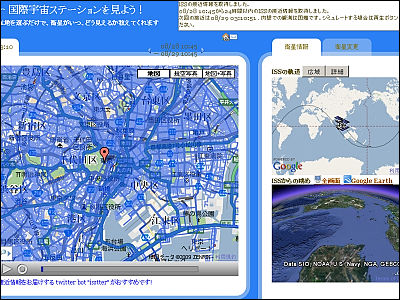 No astronomy or complex orbit calculation needed. Combining Google Street View and public orbit data from NASA, this web service "Torisat" automatically calculate the orbit of a satellite and tell you exactly which angle to look at.

With Google Earth browser plugin, the service is also able to show the view from a satellite.

Read on for detail.

ToriSat - Let's observe satellite -
http://www.tori.st/api/sat/

[Sui] "ToriSat" satelite tracker rolled out

Let's take a look at description video below.

YouTube - ToriSat Let's observe satellites


First, drag the map to where you are. Then set date and click play button. If malfunction occurs, the error messages will be shown on upper right.


The satellight icon will show you imaginary orbit like this.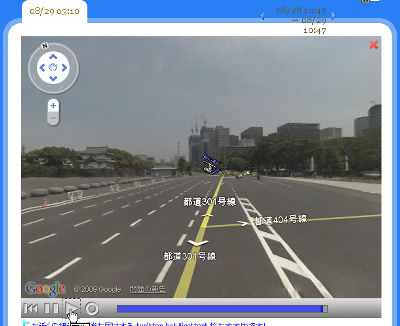 If you got Google Earth browser plugin, you could see your position from a satellite.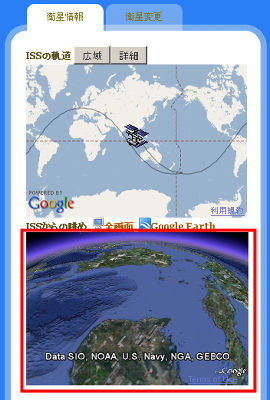 You can choose one from some famous satellites such as Hubble telescope and ISS.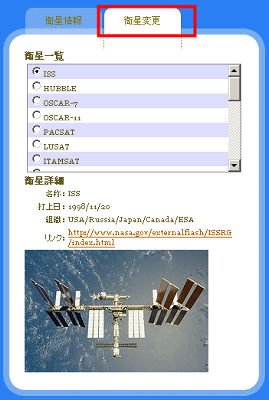 Related Post:
"Stellarium" offers your own planetarium on desktop. - GIGAZINE

The Mysterious Giant Circle in Chiba found on Google Earth - GIGAZINE

No more wallpaper searching! "Desktop Earth" automatically provides spectacular wallpaper - GIGAZINE

SEGA's New Projector "Uchiage Hanabi" for Indoor Fireworks - GIGAZINE