Sausage woman appears in the city of New York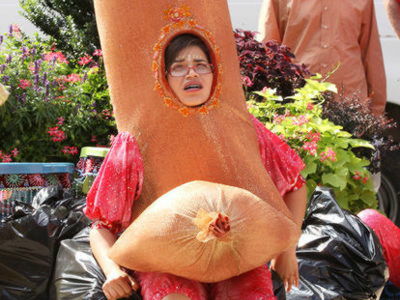 A woman who saw a sausage costume appeared in the streets of New York. There were also men who wore a bun's costume in the side of this sausage woman, and it was said that the two of them were like hot dogs together.

Pictures are as follows.
America Ferrera: Hot Dog Delicious | America Ferrera, Michael Urie, Ugly Betty: Just Jared

America Ferrera Is a Giant Hotdog on 'Ugly Betty'

This is a sausage woman who appeared in New York.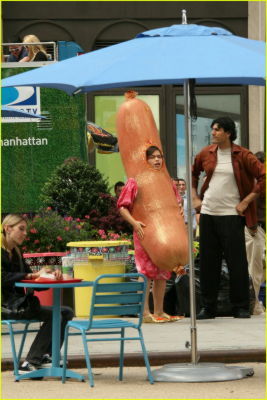 I sat down on the garbage bag.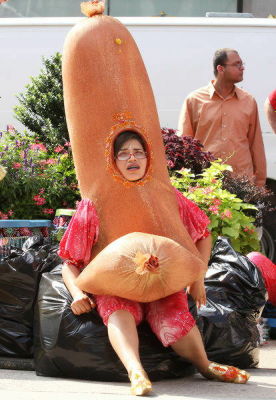 A man who looked like a hot dog bread appeared near the woman sausage.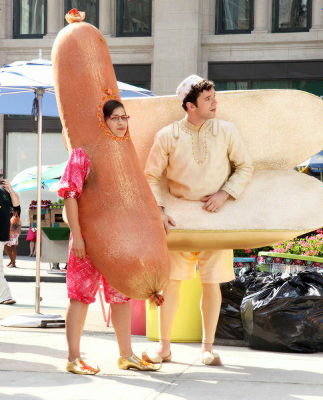 This is the man who made a hot dog bread costume.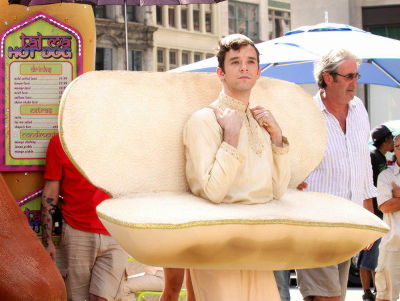 Two people together hot dog · combination.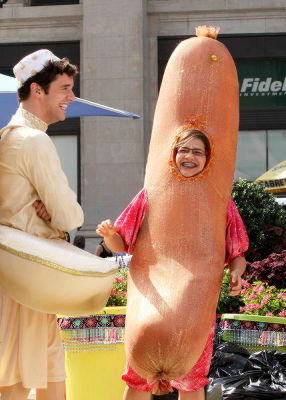 This is an overseas drama broadcasted in the United States · ABC "Ugly BettyIn the appearance of the recording of Season 4, the role of Betty Suarez of the heroAmerica · FerreraIs the sausage's costume, the role of Mark St. James who is homosexual and hostile to BettyMichael YuriIt is said that he was recording in the town of New York wearing a hot dog bread clothes.

The time when this recording was done is a story related to the Indian, but what is the relationship with this hot dog costume? In Japan, NHK - BS 2 will start broadcasting season 3 from the 7th of October, so it seems that it will still be a long time to see Betty in this hot dog figure.
in Note, Posted by darkhorse_log