PS3 software "Gran Turismo 5" is released within the year or concrete release time revealed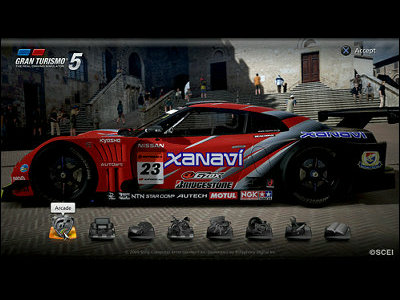 As the latest information on the latest work "Gran Turismo 5" of the most popular racing game series whose release is awaited in the game industry trade show "GamesCom" which was held the other day in Germany"Premium model" corresponding to damage expression which completely reproduces the deformation due to interior and vehicle falls or collision, that the recorded car reaches 1000 modelsAlthough it was made public, new information became clear about the release date which is worrisome.

It is the same work that faithfully reproduces the behavior of the latest hybrid cars such as Prius, Insight, Tesla and electric cars, apparently it seems likely that it will be released within the year.

Details are as below.
Gran Turismo 5's Q4 2009 Release Date Confirmed

According to this article, it is said that a specific release date was posted on the leaflet of "Gran Turismo 5" which was distributed at the venue of GamesCom.

This is the leaflet. The release date is "4. Quartel 2009 (fourth quarter of 2009)".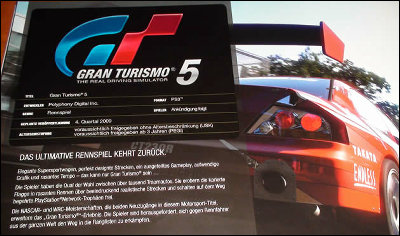 Since it is only written in the fourth quarter of 2009, the official release date seems to be announced before it is not so far, but it will still be held at Makuhari Messe in Chiba on September 24Tokyo Game Show 2009Will it be announced at.

Whether or not there is the possibility of "2009" rather than "2009" This is ....