Are primitive flavors packed, or primitive experience snack "Mammoth meat!" Taste review?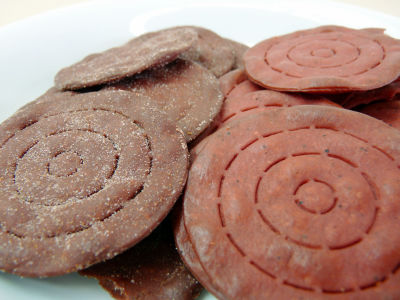 The primitive experience snack "Mammoth meat!?" Made by East Hato imagining the flesh of mammoth was sold, so I bought it and tried it. Two kinds of taste, "Sauce flavor of yakiniku" and "Saltiness of Siberia". If primitive person, salt will be baked and eaten at about medium rare, and if modern person is modern person, it is pickled and thoroughly baked and eaten It seems to be an image of deaf.

Details are as below.
East Huto Co., Ltd. / Mammoth Meat! Is it?

In the package, so-called "manga meat" is drawn. I ate beforeGirtle's MeatIt was really like this illustration.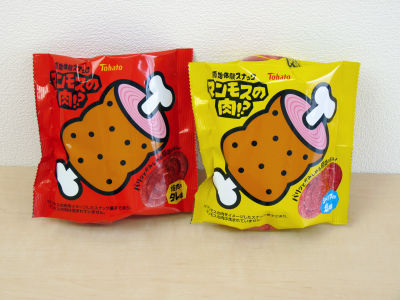 The red package is "Sauce taste of grilled meat".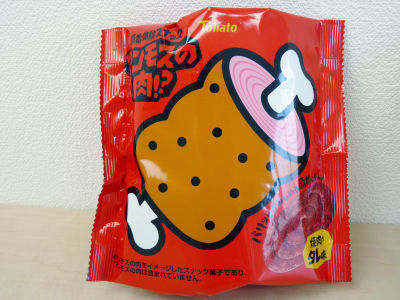 The yellow package is "Siberian salty".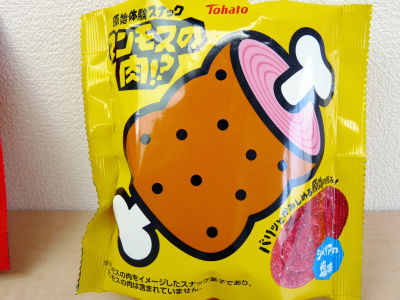 Of course it is not made using mammoth meat.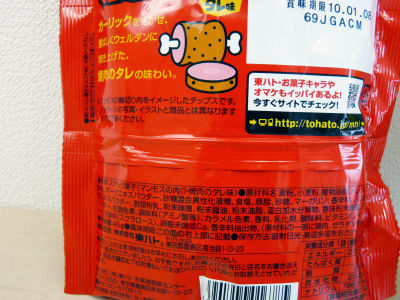 Salt seems to be used 19% of Siberian rock salt.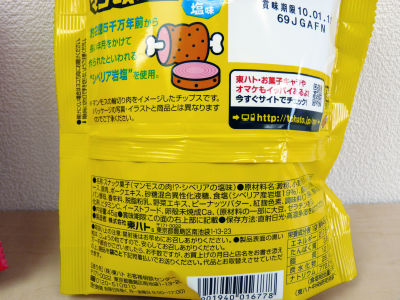 This is the snack body. Appearance like sliced ​​meat.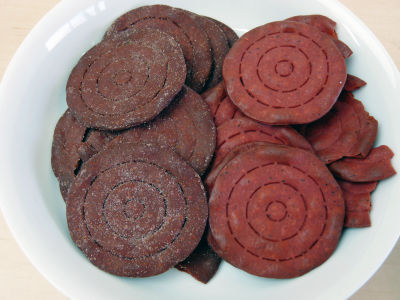 The sauce of the grilled meat is pretty dark seasoned and it gets thirsty soon. It is a persistent taste to eat in a sense as a snack, but maybe it is just right for beer's snack.



The saltiness of Siberia is moderate salt reduction. The flavor of the kneaded black pepper reminds me somehow the beef jerky. This seems to be able to eat as snacks as well as snacks.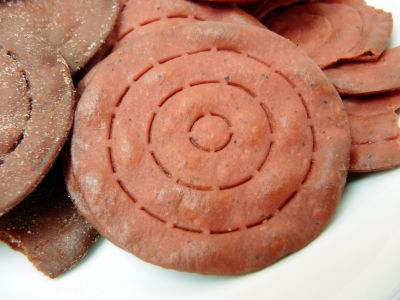 It is nice with Gatozu meat, this product and good, it seems that there are quite a lot of people longing for that meat that stick out of the bones.