"WOW Connect 2" the connect-2 puzzle game featuring "World of Warcraft"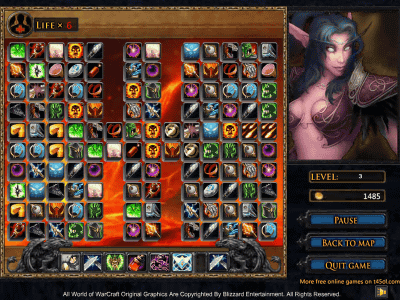 "WOW Connect 2" is the simple tile-matching puzzle game featuring "World of Warcraft" characters. The rule of the game is just the same as existing "Connect 2" games but there are some helpful items you can use to solve the puzzle.

Read on for detail.

WOW Connect 2

The object of the game is to erase all icons by matching two icons following either of two rules; 1. two icons next to each other
or
2. two icons which can be connected by a line with under three corners.

So this is OK. Two icons are connected by the line with two corners.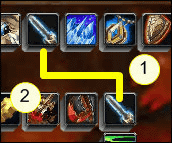 This doesn't work, for there are three corners on the line.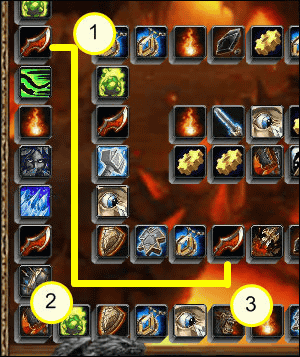 Click "START GAME" to start. You can continue the game with a password.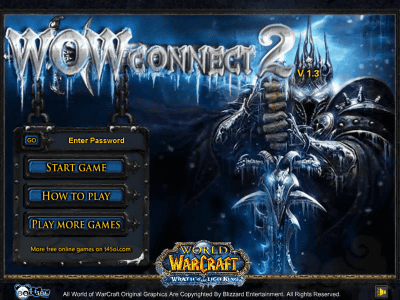 On the original game you had to choose which side to belong, "Horde" or "Alliance" at first. You have to do so in this game too.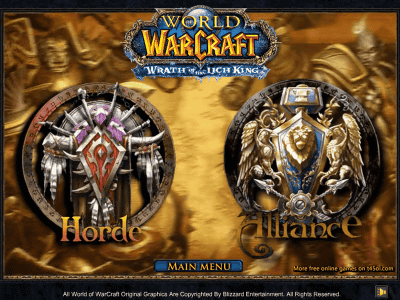 Select one from five. This will change the character appearance in the game.


One game stands for one battle field. Long way to go.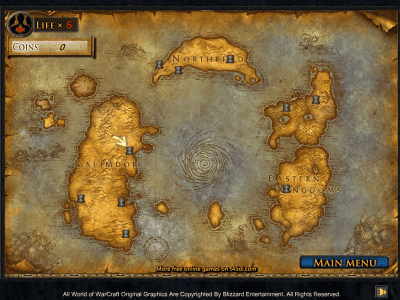 Lv.1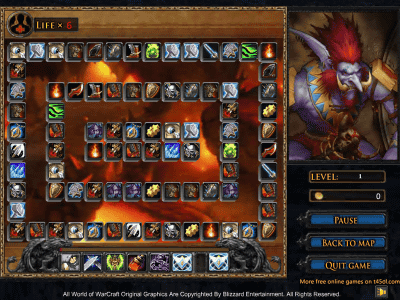 Start from wherever you want. Clicking any two appropriate icons will do.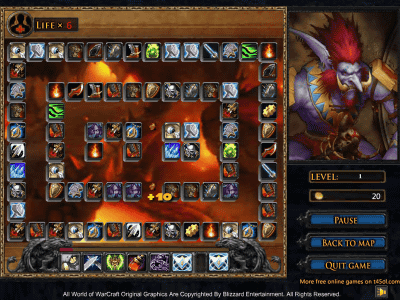 These icons below the display are the items you can use. The red squared one will show a pair of icon you can match and erase.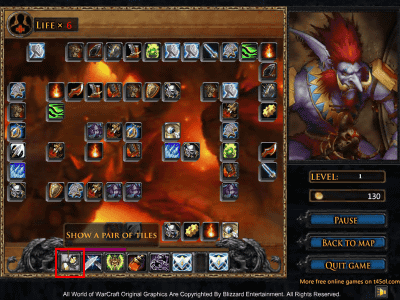 This will erase any one pair of icons.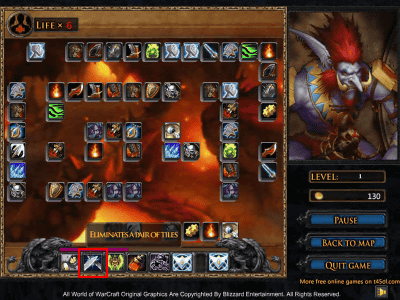 This will erase any two pairs of icons.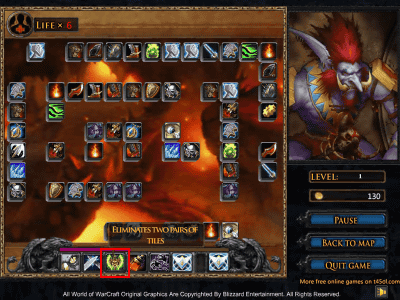 This will extend your remaining time by 8 seconds.. The remaining time is shown in the purple gauge above item icons. If it reaches the right end, your game is over.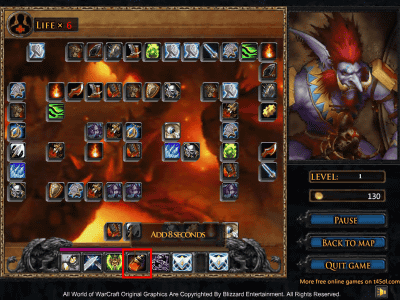 This item will shuffle remaining icons.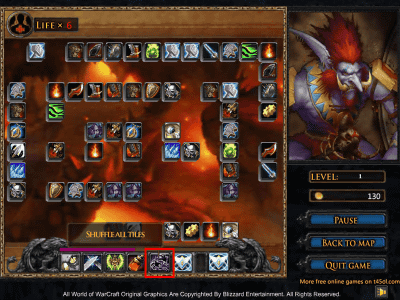 This item will sort icons and restarts the game. The icon on the right end is the specified item given to each races. Every item is reusable after specific time.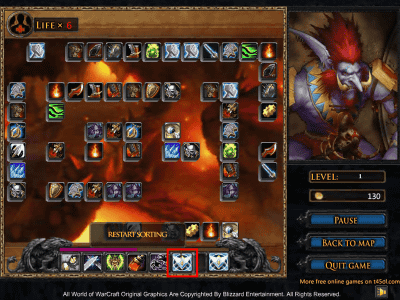 Clearing the level. The score will be multiplied according to the remaining time and numbers of combos you made and how many times you used your items.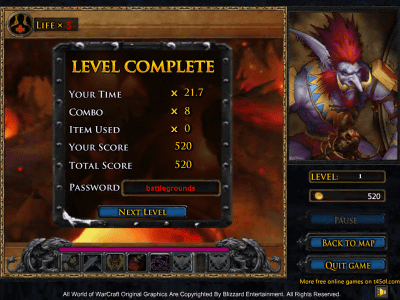 You will get random coin or life before proceeding to the next level.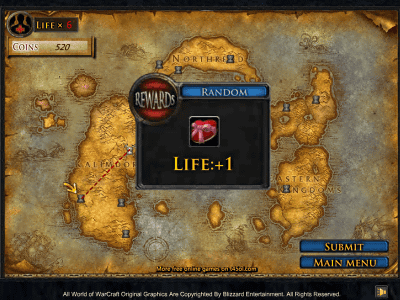 Lv.2 seems much more difficult than the previous level.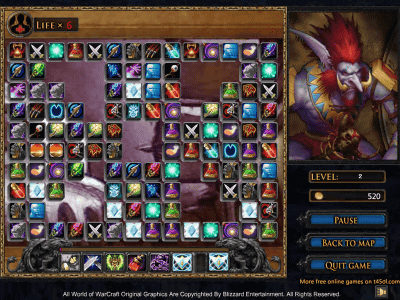 Barely defeated the level.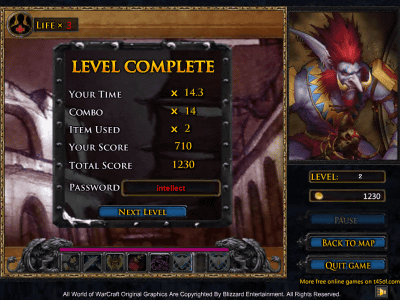 At Lv.3, finding even a single pair will be much difficult.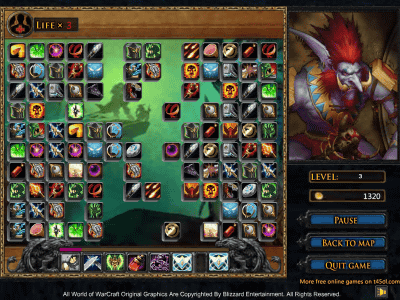 You will lose a life when you use up your time.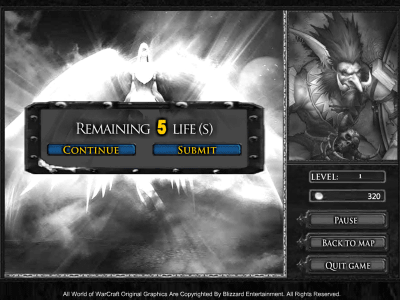 If you run out of lives, the game is over.


Related Post:
"Godzilla 5th Form Pattern" is more than amazing, with Kamata, Shinagawa, Kamakura Form Figures - GIGAZINE

Interview with Mamoru Oshii: Details of Releasing "The Next Generation -Patlabor-" Director's Cut - GIGAZINE

Highway Night Bus "COCOON" by WILLER EXPRESS Secures Private Spaces For All Passengers - GIGAZINE

"Nissin Cup Noodles Matcha Seafood Flavor" Review: What Does Green Noodle Taste Like? - GIGAZINE

Interview with Fumito Ueda, "The Last Guardian" Game Director and Designer - GIGAZINE

You Wanna a little BOOM? try "Demolition City" flash game - GIGAZINE

Flash Game to Beat the Crap Out Of SANDY, the Annoying Fairy from DRAGON QUEST 9 - GIGAZINE

"Vanguard Princess" The head-to-head combat game which you won't believe is free - GIGAZINE

Flash Game TOWER CLIMBER - Climb the 100 Story Tower to Save the Princess! - GIGAZINE

"Pandemic": The simulator of explosive virus infection - GIGAZINE