A company where all employees are naked all day long a week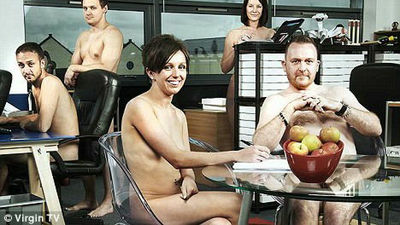 It seems that there is a company that has set up a day when all the employees are naked and working in order to overcome poor management. It seems that this measure has been successful, and it will be broadcasted on a television program on July 9 local time. Suddenly, you may be hesitant even if you say 'Become naked!', But how did you convince employees?

Details are below.

The office of bare trading | The Sun | Features
Office workers go naked to boost team spirit | Mail Online Are they brave or mad?
The company 'onebestwa', a design and marketing company located in the city of
Newcastle upon Tyne
in the state of Tyne and Wia, United Kingdom, fell into a financial crisis after entering into a financial crisis and decided to restructure six employees. is.
So, director Mike Owen (40) asked a consultant to business psychologist David Taylor. The idea that David suggested was that every employee would go naked and work once a week to improve their cohesion and morale. The idea proposed by David was to be incorporated into the company as 'naked Friday'. It seems to be recommended to be naked on 'naked friday', but it seems that it is not a problem for people who really do not like to wear underwear.
This is a picture of 'naked Friday'.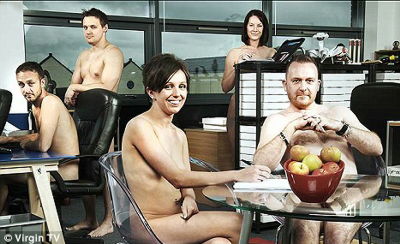 At the beginning of the introduction of 'Naked Friday', hire a nude model to make the employee get used to sketch to make them accustomed to nude, or make a photocopy of a part of their body to give confidence in their own nude It was said that he was also doing things like that. 'I think it's a great attempt. I see each other so I don't feel any barriers and I don't feel any stress,' commented Sam Jackson (23 years old) at the front desk.

Sam Jackson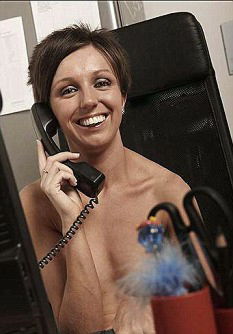 First of all, 'naked Friday' seems to be successful.


in Note, Posted by darkhorse_log