Gorgeous car with gold pika shining brightly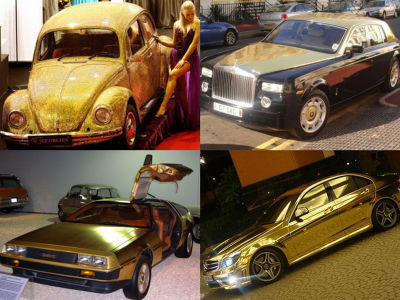 in JapanWhite series and silver series are popularAlthough it is the color of the car that it is a car color that it is a color of the car that is gorgeous, there are some automobiles that are golden body like dazzling by using plating and pure gold itself It seems.

Details are as below.
Gold Plated Cars In Gold Rush Of Luxury - Born Rich

Super carBugatti Veyron.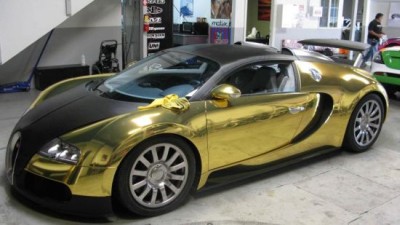 International public road rallyGum Ball 3000It appeared in.
YouTube - Gumball 3000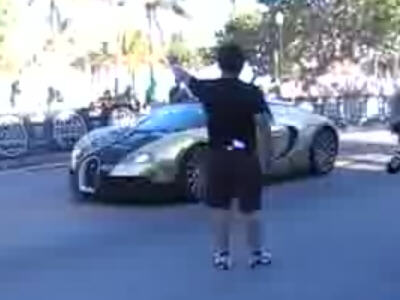 RussianBMW M5.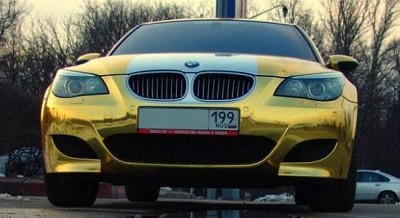 I can understand the sparkle if it is a movie.
YouTube - BMW M5 GOLD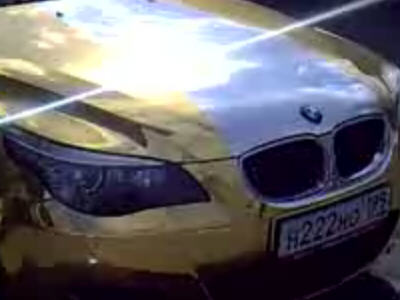 The golden exhibition at the 2007 Automobile Maintenance International Trade FairSmart Fortu.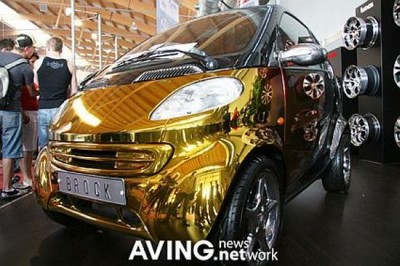 18 goldVolkswagen Beetle. The price is $ 88,000 (about 8.4 million yen).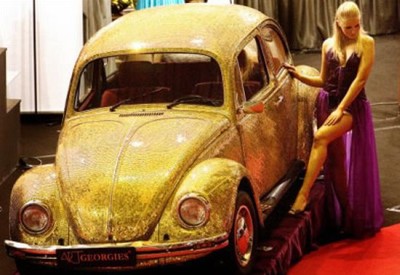 I use about 18 kg of pure goldGold Porsche 911 Convertible.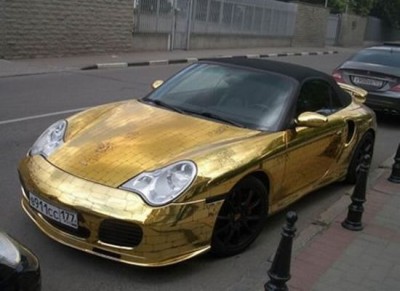 Wheels are also goldenPorsche Cayenne.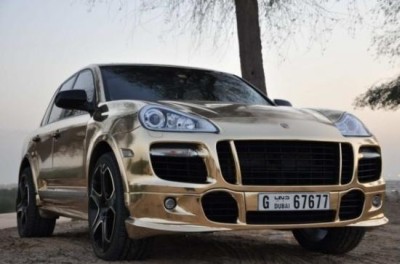 Bugatti Veyron of Kuwait. There is a luxury feeling rather than a gorgeous gold color.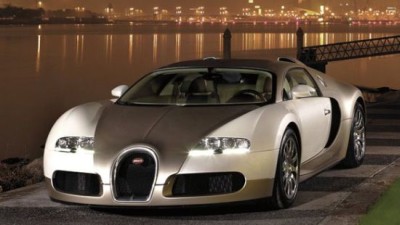 One million dollars (about 95 million yen) that it was made by a goldsmith merchantSamand LX.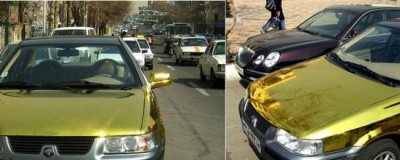 The gold that was filmed in DubaiBenz. It is golden to the window.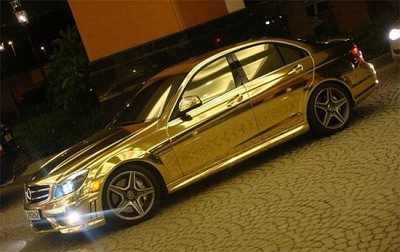 Black and gold doctorateRolls-Royce Phantom.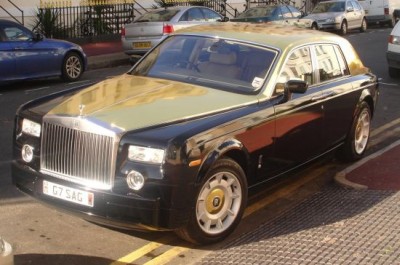 It was made for the prince of Italy treated with gold, platinum and diamondsAston Martin.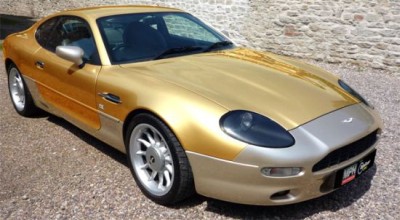 24 goldFiat 500. The price is € 60,000 (about 8 million yen).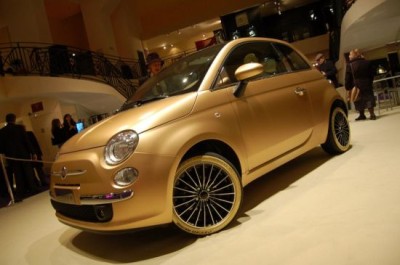 Known for the movie "Back to the Future" exhibited at the National AutoMobil Museum in NevadaDelorian DMC-12Gold version.