EMOBILE announces the first 21.6 Mbps communication service and corresponding terminal of mobile phone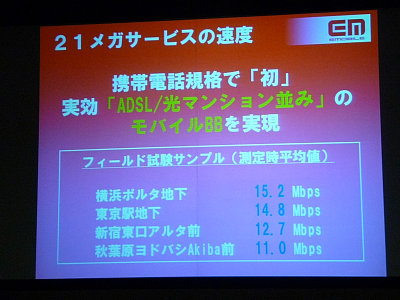 EMobile today announced a "21.6 Mbps communication service" capable of realizing outdoor communication speed comparable to that of ADSL, which is the first mobile phone at a press conference, and a compatible terminal.

In addition, future service strategies are clarified, and it is touched on areas such as regional expansion.

Details are as below.
An announcement about 21 Mbps communication service and service strategy seems to be done.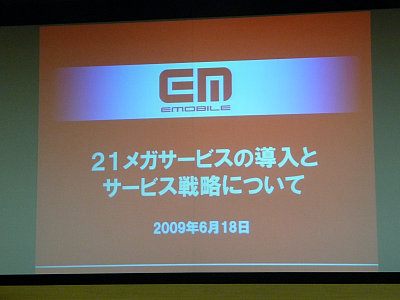 Mr. Kuniharu Abe, Executive Vice President, EMOBILE Corp. attended.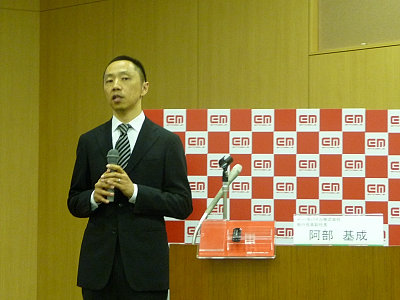 Overview of 21 Mbps service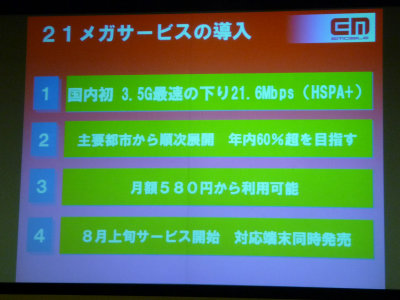 As mobile phones realize the first ADSL and mobile broadband similar to condominium optical fiber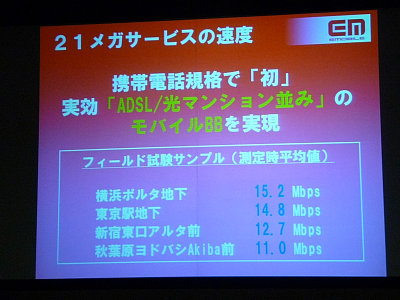 In the future it is planning to enhance the area, and by December it will raise the coverage rate of 21 Mbps service to over 60%. Also, the subway and underground shopping mall will be converted to 21 Mbps starting from the metropolitan area.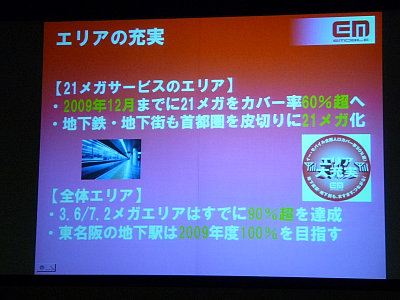 Population coverage ratio by area



Rate plan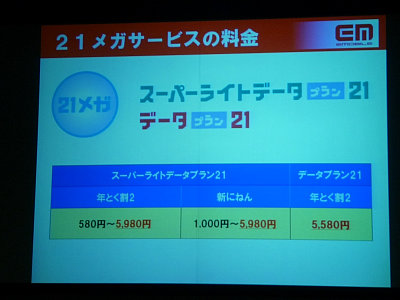 Corresponding terminal "D31HW" will be released in early August



Future prospects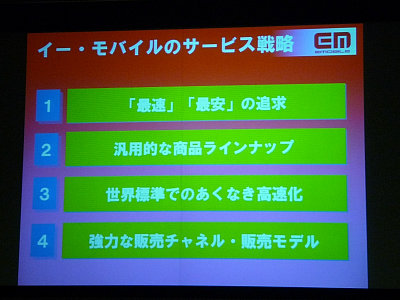 Compare prices with other companies. At the lowest price we are overwhelming other companies.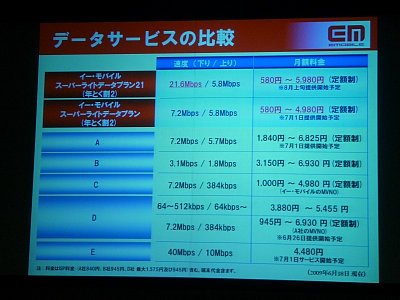 The road map looks something like this. In the future it will move towards the introduction of LTE, so 21.6 Mbps service is just a step.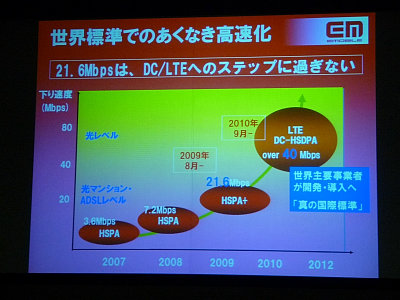 According to the question and answer, due to the relationship of the chipset, only the modem type terminal will be released for the time being, and the launch of smartphones and the like compatible with 21 Mbps communication will come first, Although it depends, it seems that it is thinking in the direction to regulate the users generating the transfer amount to hundreds of GB.

· Next article
Indeed it introduces the capabilities of 21.6 Mbps communication service of mobile broadband and EM · mobile in movies - GIGAZINE