Stills from the 1st episode of "Taisho Baseball Girls"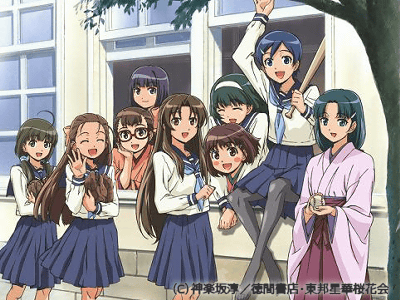 Getting giddy as the airings of this summer's new animes draw near? Here you can take a sneak preview of Taisho Yakyuu Musume (Taisho Baseball Girls) planned on TBS network this July.

Based on the light novel series by Atsushi Kagurazaka, the anime about girls in Taisho period Japan figuring out baseball is produced by J.C.Staff and directed by Takashi Ikehata of Potemayo and Genshiken.

Pics after the cut!
(Japanese)TBS Animation: Taisho Yakyuu Musume. Official Website
http://www.tbs.co.jp/anime/taisho/

Heroine Koume Suzukawa, 14-year-old daughter of a Western-style restaurant owner. She belongs to the "common" side in the prestigious Toho Seika Girls Academy. Sunny and outgoing by nature, but sometimes easily misled.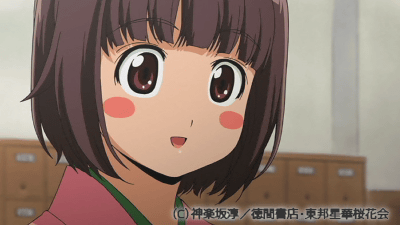 On the right Koume's best friend Akiko Ogasawara a.k.a. "Ojo (Posh girl)". Privileged daughter of the strict but esteemed president of a trading firm. Courageous and competitive, she can't be dissuaded once detirmined. The story begins when she asks Koume to play baseball.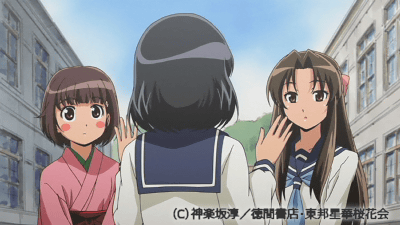 Twin sisters Shizuka and Tomoe Tsukubae. Tall and handsome Tomoe is popular among her junior, but Shizuka is more of the big sis. Both are athletic, which might be a great help to the baseball team.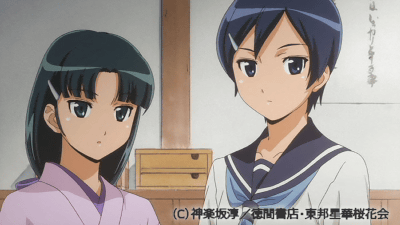 The bespectacled girl is Noe Kawashima, brightest student of the school with composed and straightforward nature.


Looks like Noe is in high spirit. Will she join the team?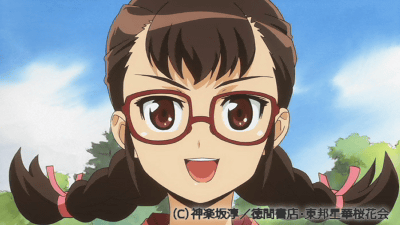 Taisho Baseball Girls starts airing at 25:59 Thursday 2 July on TBS. The other stations will be MBS (25:55 Jul. 9), CBC (26:00 Jul. 16), BS-TBS (25:00 Jul. 25).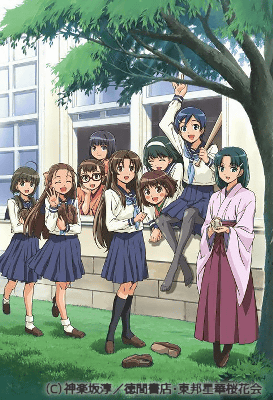 ©Atsushi Kagurazaka / Tokuma Shoten, Toho Seika Ohka Society


in Anime, Posted by logc_nt