Confections featuring NEON, Nipponbashi's mascot designed by Noizi Ito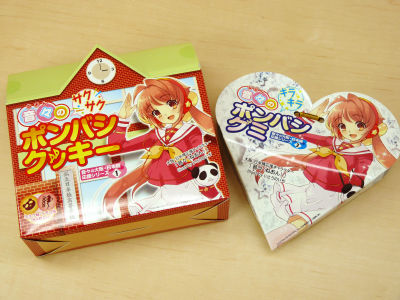 Neon appeared in February, 2009, to promote Osaka's otaku-related shopping district Nipponbashi.

New products "Neon no Sakusaku Ponbashi Cookie (Neon's Crispy Ponbashi Cookie)" and "Neon no Kirakira Ponbashi Gumi (Neon's Twinkling Ponbashi Gummies)" came out on May 30, so we took a bite.

Read on for details and pics.
(Japanese)Nippombashi Project

Neon's Crispy Ponbashi Cookie, 680 yen. "Ponbashi" is an abbreviation of Nipponbashi.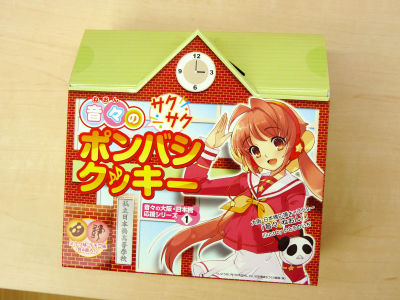 The package design is themed on the fictional Nippombashi Highschool.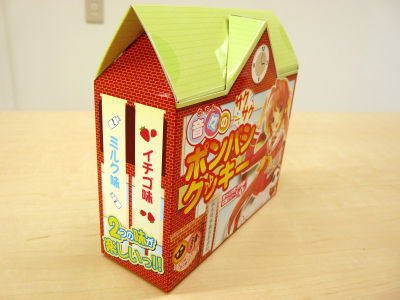 Two flavour (strawberry and milk), three design.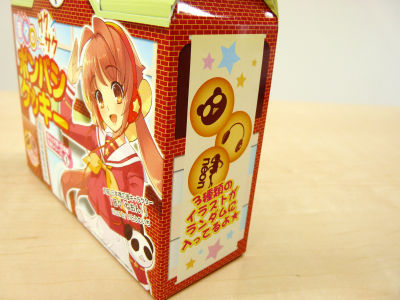 The ingredients and stuffs, meant to look like a blackboard.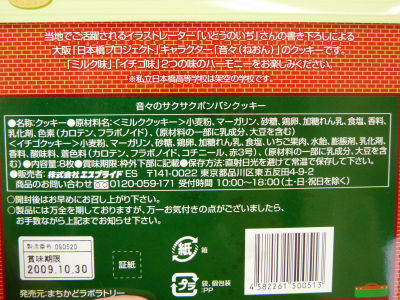 Each cookie is wrapped separately.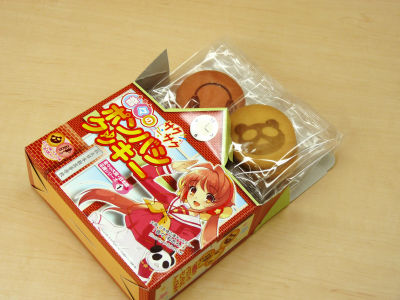 "Maido Ookini" means "thanks, as usual" in Osaka dialect.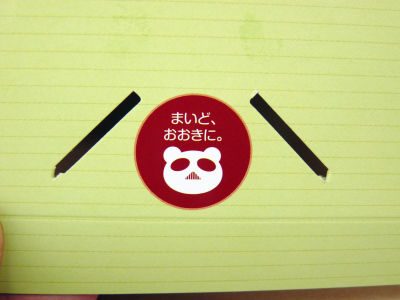 "Neon's Twinkling Ponbashi Gummie", 420 yen.


Nipponbashi is spelled NIPPOMBASHI here. The subway station spells it with a "M", too.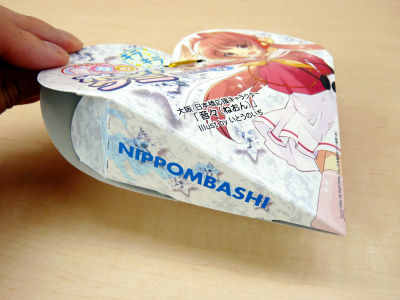 Back.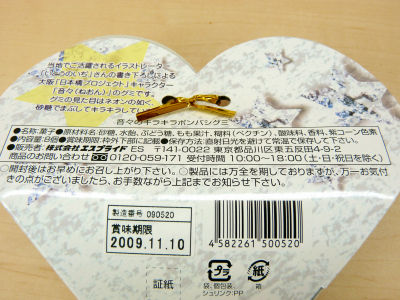 8 cookies and 8 candies.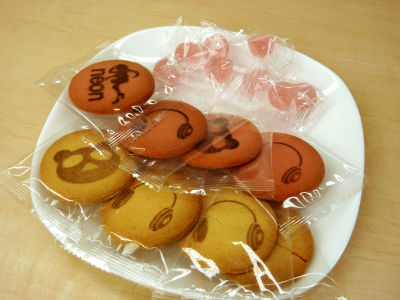 The cookies' designs are Neon, her headphone and panda(her purse).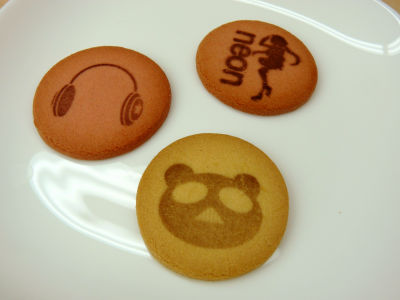 Not actually scintillating, but the sugar is kind of "twinkling". Peach flavoured, not as gummy as gummy bears but gummier than jelly beans.