Sony 's new PSP "PSP Go", with large capacity memory etc to introduce a number of major software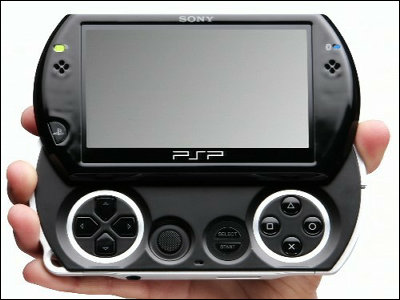 Previously at GIGAZINESony has the possibility to release a model called "PSP Go" as a new PSPI told you the details, the details became clear.

As the official name told you "PSP GoIn addition to becoming a sliding model with a large capacity memory, it seems that several powerful software will be launched.

※ 16: added to 43

Details are as below.
GCN Exclusive: Say hello to the PSP Go? |? Gaming Console Network

According to this article, through the "Qore" HD picture quality delivery service that can be watched through the PLAYSTATION Network which Sony distributes monopoly news, advanced game preview, developer interview and so on in the US every month, It seems to have clarified details about PSP "PSP Go".

"PSP Go" has become a slide type, in addition to incorporating a 16 GB memory, leading titles such as "Metal Gear Solid" series latest work and "Gran Turismo" will be released.

This is "PSP Go".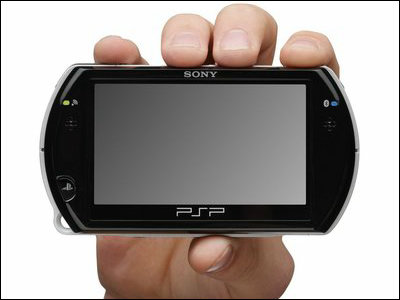 It was opened. It is sliding type.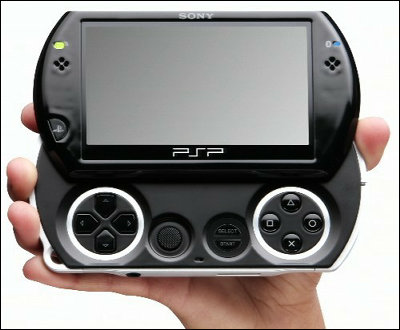 back. I do not see a UMD slot, but is it said that it was abolished?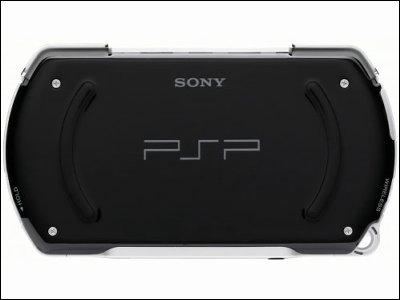 I am playing games.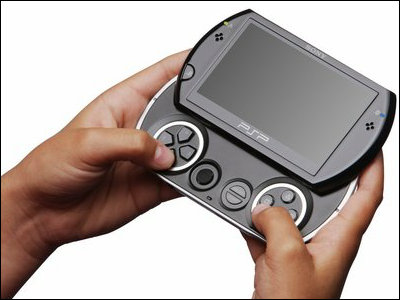 The video on "PSP Go" that can be checked at 16:00 on May 31st is below.

YouTube - "PSP go!" Feature in Qore (June 2009)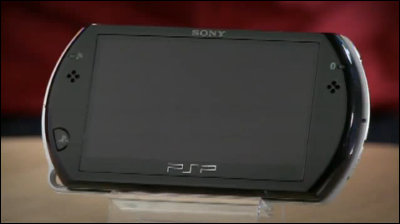 In addition, it is scheduled to fall in 2009, although it is an interesting release time, the price is undecided and PSP-3000 is said to be sold together.

Is it a very worrisome model, is it equipped with a touch panel function? The official announcement is awaited.

· 16: 43 additional recording
According to the link below "PSP Go" is 43% lighter than the PSP-3000, it is said to be equipped with a Bluetooth or 3.8 inch liquid crystal display, and in addition to leading titles such as Metal Gear Solid and Gran Turismo The PSP version of Little Big Planet will also appear. In addition, it states that it fully supports the service of "PlayStation Network" including video distribution.

Video: Sony's PSP Go leaks out before E3, is obviously a go