Even if you change your mobile phone company, you may be able to receive mail addressed to the previous mobile phone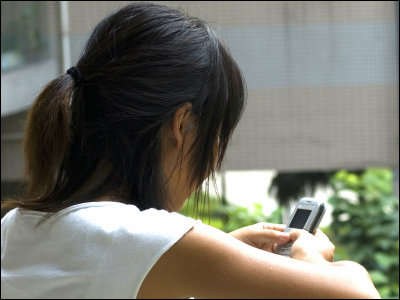 You can change your mobile phone company as it isMNP (number portability) systemStarted in October 2006, but changing the mobile phone company changed the e - mail address was a bottleneck of use.

However, due to the newly introduced service, it seems that troublesome procedures related to e-mail related to changing mobile phone companies will be improved.

Although the mobile phone industry is getting thinner in terms of long-term contract with the same company for more than two years, it may be good to switch to another company as a result of introducing the service.

Details are as follows.
"Number carrying" inconvenience cancellation ... To mail transfer, introduction to new mobile: economic news: money · economy: YOMIURI ONLINE (Yomiuri Shimbun)

According to the Yomiuri Shimbun news report, in order to improve the poor usability of MNP by four mobile phones, the introduction of a service to transfer mails addressed to the mobile phone that we used to the new mobile phone's mail address It seems that it is clear that it is talking.

This means that SOFTBANK MOBILE and EMOBILE are actively transferring mails arriving at old addresses of subscribers who transferred to other companies using MNP for a certain period of time to new addresses. Also, NTT DoCoMo, the biggest player, is said to be cooperating, and we are stating that we are aiming for consensus during this fiscal year.

In addition, you can exchange messages between subscribers of the same mobile company using a phone number instead of an address "SMS (Short Message Service)"It will also allow interaction with subscribers of other mobile phones.

By the way, in the 3.9-generation mobile phone "LTE" which will be introduced after 2010,In addition to making the communication methods of mobile phone companies the same, the intention to make the "SIM card" which is the IC card which specifies the individual's telephone number the same as the principle of other companies' terminal in principleAs a result, it seems possible to use MNP without cell phone model change.