5.1ch? now too small. Here comes "22.2 multi channel" headphone for 3D sound!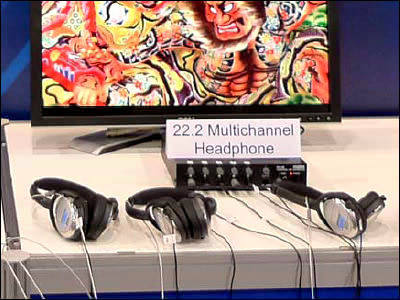 Japan Broadcasting Corporation a.k.a. NHK has been long working on their "22.2 multi channel sound" for their Super High Vision video format. There already is a system like this and you can see one of them in state-of-the-art movie theaters, where many speakers and booming woofers are set in the large open space. But surprisingly, NHK have achieved this goal with an ordinary commercial headphone.

Read on for detail.

(JP)NHK INFORMATION "Technology Summaries"

Okay. Here's how. As you know, in prior systems, they express 3-dimentional sound with many speakers pointing audience from all direction. This is the image of 22.2ch system now been developed using 22 speakers and 2 bass woofers.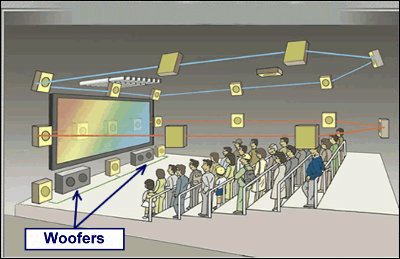 But using headphone, you can use only two speakers, right and left. No up and down, front and back. So, first you have to test and measure how your ear, skull, and brain would recognize the sound coming from various directions. Like this.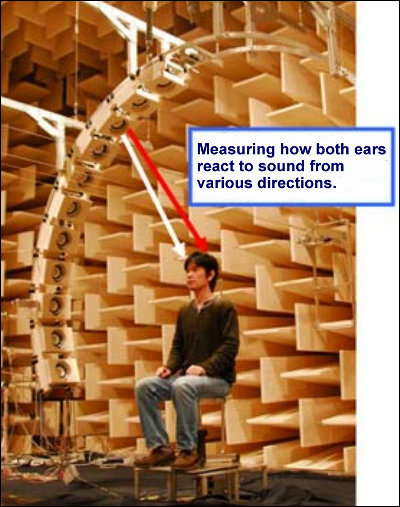 With this data, audio processing CPU plays the sound which makes you "mis-recognize" the direction and distance of it with the headphone. Saying is just simple, but they should have worked so hard to achieve the goal.


Not only how to play it, NHK also developed how to record 3D sounds. This is the former microphone-alley system.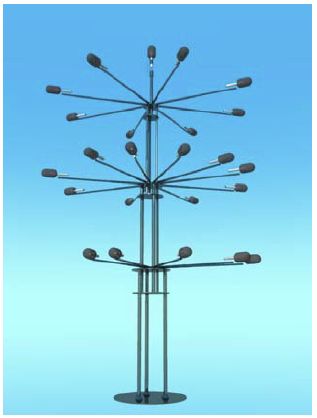 But it's too bulky and hard to carry around. So, they assembled the partition to separate each microphone to avoid mutual interferences, which enabled to record clear and high-resolution 3D sound.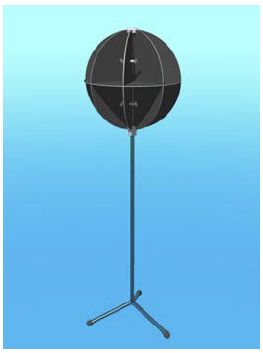 Related Post:
Photo Imaging Expo 2009: "Fine Pix Real3D" the world's first 3D shooting camera - GIGAZINE

"MagicCube5D" the Rubik's cube on the fifth dimension - GIGAZINE

"Super Tri-Dimensional MASK-MAN" will save you from viruses and hay fevers - GIGAZINE

Fight for the Right of Inter-Demensional Marriage!! - GIGAZINE
in Note, Posted by darkhorse