Cherry Blossoms of Yoshino in the night-time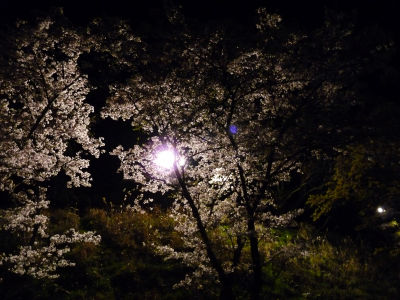 Sakura, or cherry blossom, is one of the most cherished flower in Japan. There are numerous beauty spots throughout the country including Chidorigafuchi, Japan Mint, Heian Jingu Shrine and Kumamoto Castle which attract huge number of visitors during the bloom of their cherry blossoms. Yoshino, Nara is without doubt the most famous cherry blossom viewing spot in Kansai region, with many thousands of sakura trees planted at different altitude on Mt. Yoshino.

This year, the cherry blossoms in Yoshino are reportedly coming to bloom earlier than usual, the best time to view starting from April 6th. Enormous hanami crowd was anticipated due to the fine, warm weather forecasted for the weekend, so we visited there on Friday night to dodge the traffic jam and take a look at yozakura(lit: night sakura). Japanese traditionally enjoy the beauty of sakura at night as well as day.

Pics after the cut!
Mt. Yoshino is located in southern Nara prefecture. The nearest station is Yoshino Station of Kintetsu Yoshino Line.

View Larger Map

Yoshino Jingu Shirine located at the foot of the mountain.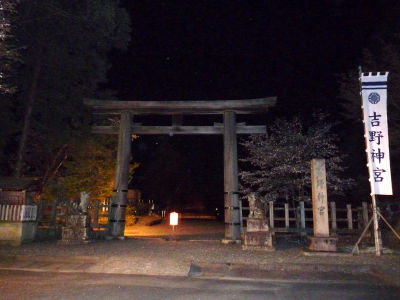 Inside the shrine is another beauty spot but you're not allowed to enter after sundown.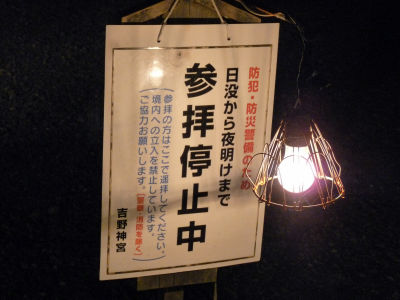 Shimosenbon (lower 1000 cherry trees) at the base of the mountain. In full bloom since April 8th.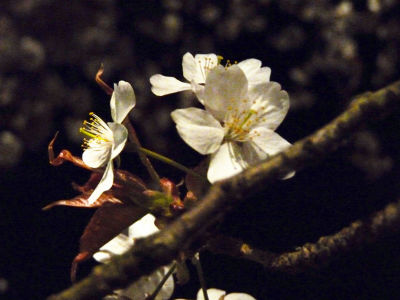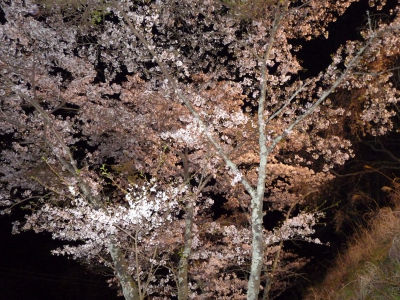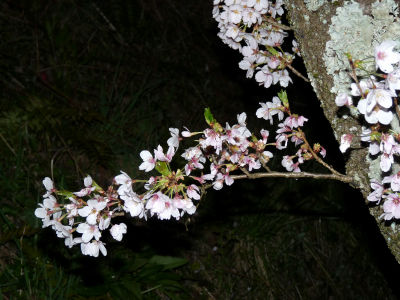 Some people prefer night sakura to daytime sakura. You might not get it from the pictures but it is truly quite an extraordinary sight, the fluffy white flowers difined against the darkness, in full bloom surrounding and towering you.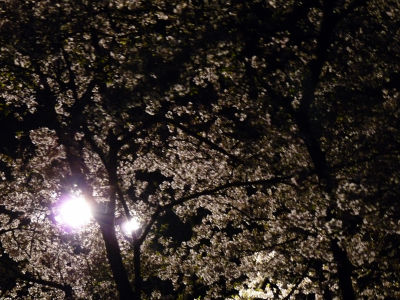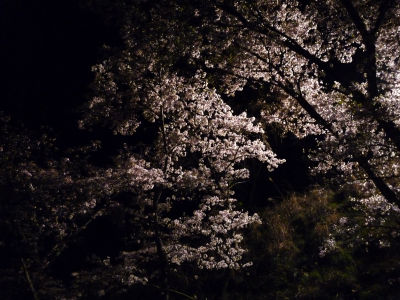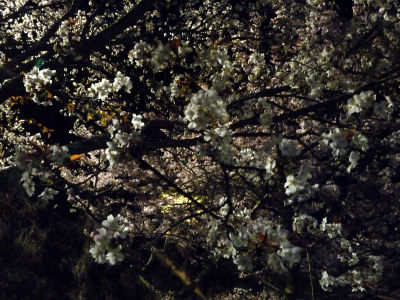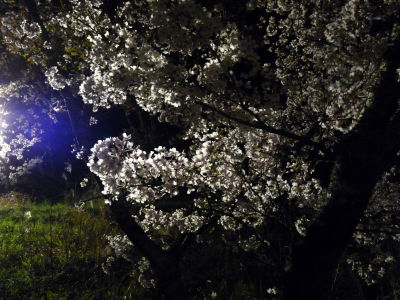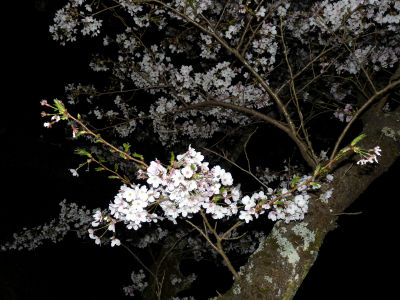 At Mt. Yoshino the trees would come into bloom at different times due to the altitude. According to Mt. Yoshino Sakura Information(Jp), Nakasenbon(the middle 1,000 trees) and Kamisenbon(the upper 1,000) are bloomed to three-quarter as of April 10th and will come to full bloom during April 11th to April 14th. Okusenbon(1,000 trees in the precincts of the inner shrine at the top) is expected to start flowering on April 14th or 15th, and come to full bloom around April 20th.