A picture of a frog lighting a red light in the body is taken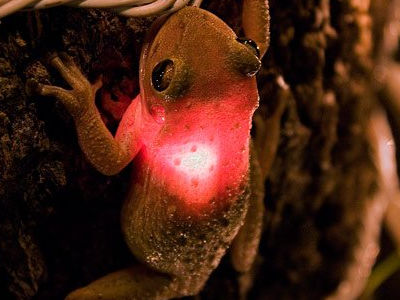 National Geographic's "impressive photos and beautiful photos taken by users"Daily Dozen"A picture of a frog glittering red is posted.

This frog is not a new species that has shining cells, but it seems to be a frog that has eaten ornament for Christmas.

Details are as below.
There is a frog image in Daily Dozen of the first week of April (April - Week 1).
Your Shot - Daily Dozen - National Geographic Magazine

A frog that can see the red light through the body. If you look closely you can see that the line that leads to the light of the ornament is in the mouth.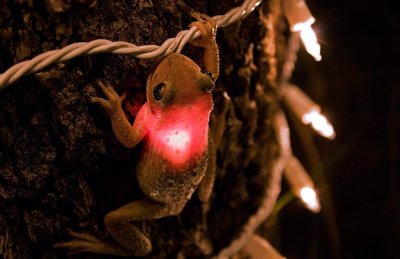 James Snyder took pictures. He was clinging to the tree in the backyard of James' s house in South Florida. James thought that the frog had already died, but I took out the light from the frog because I confirmed where I moved as I was photographing. I heard that the frog was safe, but it seems unclear why he ate the light after all.
in Note, Posted by darkhorse_log