A situation arises in which you can not make a sudden call with second-hand mobile phones, SOFTBANK MOBILE sued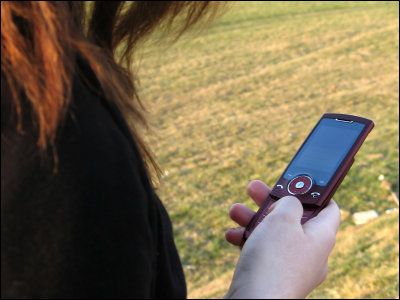 Although it is a second-hand mobile phone that attracts attention due to the price hike of mobile phone terminals, it became clear that the purchased user is suddenly unable to talk on a certain day. According to this measure, a company that is pre-selling mobile phones sued SOFTBANK MOBILE.

Sometimes it can be used just by replacing the SIM card, it is a very convenient second-hand mobile phone, but there seems to be an unexpected pitfall.

Details are as follows.
SOFTBANK MOBILE, second-hand phone calls regulators to sue (1/2 page) - MSN Sankei News

According to the Sankei Shimbun news report, it seems that the SOFTBANK MOBILE mobile phone purchased in second hand is suddenly unable to talk.

Although SOFTBANK MOBILE has taken measures to restrict calls for terminals that have been purchased through installment sales but have not been payable for payment or call charges, or terminals that have been stolen from dealerships of mobile phones, etc. It is said that the antenna mark indicating the radio wave condition becomes red color which is different from usual, and the terminal can not transmit or receive the phone.

And 50 complaints from users saying that second-hand mobile phones sold by Osaka city's "eiYAA" company suddenly became unavailable were brought nearly, so ownership was infringed by phone call restrictions and the value of the mobile phone terminal It is said that they will sue SOFTBANK MOBILE and sue damages compensation lawsuit nearly because it is damaged.

Also, under the influence of this regulation, most vendors have said that they have canceled purchase of Softbank Mobile's second-hand terminal, SoftBank Mobile said about this matter, "Although second-hand sales are not not admitted, second-handed mobile is cheap "Please let me purchase it with aware of the risk in place", and restricting the use of fraudulent acquisition terminals is stated also in the contract of the 3G contract and states that there is no problem.

By the way, NTT DoCoMo also carries out similar restrictions, but if you submit a document certifying that you regularly purchased from a secondhand shop etc users of second-hand mobile phones, you are canceling the regulations, au In addition to replacing the SIM card to change the terminal, registration by the agent is required, so it seems that no similar case has occurred.

In addition, in the editorial department of GIGAZINE second-hand personal computer and outlet specialty store "Iosys"ofSecond-hand mobile phone sales division "Keitai @ Iosys"Three similar cases occurred at the company, and although we did not cancel SOFTBANK mobile terminal purchase, there was an answer that we decided to lower purchase amount.