"Iceman photoscan" you can see the mummy "Iceman" of a male found in a glacier thoroughly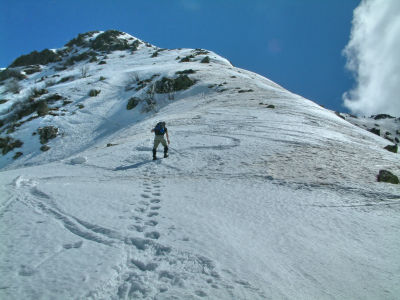 In 1991, the body of a man was found in the Ets Valley on the border between Italy and Austria. I discovered that it was a climber who initially thought that it would be a victim, but when I looked it up, it turned out to be a mummy of a man 5,300 years ago. Also,Apparently the investigation revealed that it seems he was a hunterdoing. "IcemanIt is said that this mummy famous for its name is being released at the Bolzano Archaeological Museum in Italy, but you can see detailed pictures with "Iceman photoscan" without going to Italy.

Although it is a picture of a dried mummy, it is completely visible to people, so some people may cause discomfort. be careful.

Details are as below.
Iceman photoscan
http://iceman.eurac.edu/

Iceman's face. Body hair etc seems to have fallen out completely.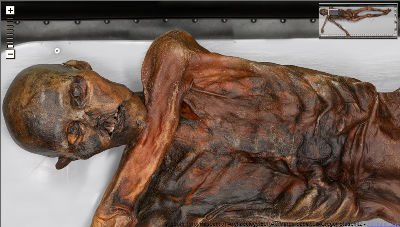 Were you holding something, a right hand shaped to bend your fingers for a while.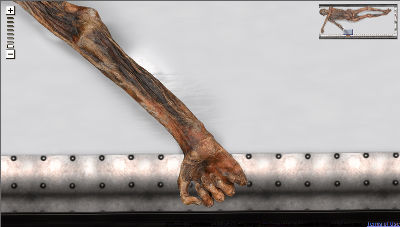 Foot tip.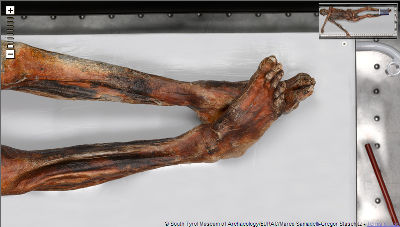 Breast of thigh breaking meat, femur bone visible. Also, you can confirm that Iceman is a man.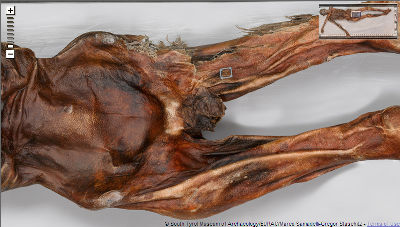 I tried the left hand with the maximum zoom. It is a part of the shell of the fist, but if you are not told that it is a mummy it looks like a plant of something.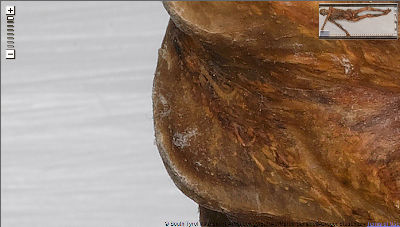 Change from angle to side.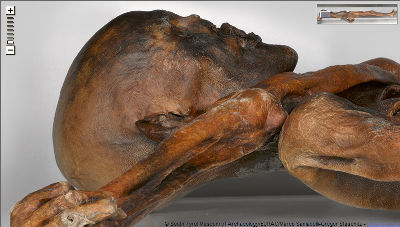 You can check tattoo on your feet.



Ultraviolet photographs are easier to understand for tattoos.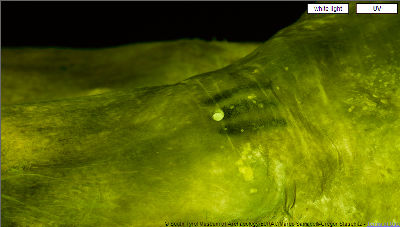 Moreover, it seems that it is possible to view stereoscopic images if there is 3D glasses.