TAF 2009: New Project of MINKY MOMO kicking off for the 30th Anniversary, and a gigantic DANCOUGA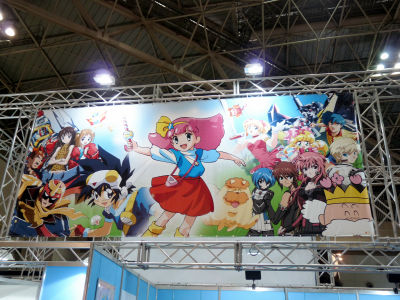 Magical Princess Minky Momo will reach its 30th anniversary in 2012, and Production Reed is starting a commemorative project called "Fairy Princess MINKY MOMO NEW PROJECT", cooperating for three years with monthly magazine Puchigumi aimed at kindergarten to grade school girls.

So here's a coverage of Studio Reed's booth at Tokyo International Anime Fair 2009. Aside from MINKY MOMO there was also a huge model of super robot Dancouga from Dancouga - Super Beast Machine God also produced by Studio Reed (former Ashi Production) and many more.

Read on for details and pics.
(Japanese)Fairy Princess Minky Momo Official Website

The Home Page of Minky Momo(fansite in English)

2012 will be the 30th anniversary of "Minky Momo", which first aired in 1982.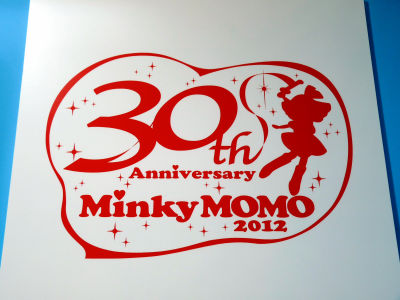 Minky Momo is the main feature of Production Reed's booth, with a stage event planned on March 20th.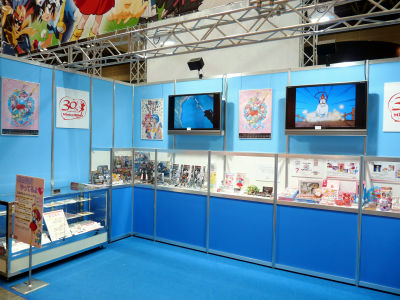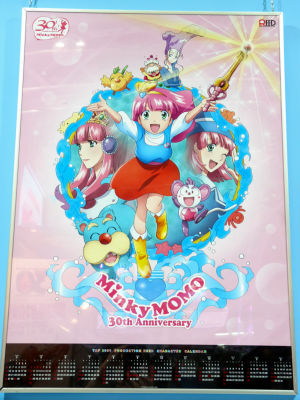 Figurines of Momo.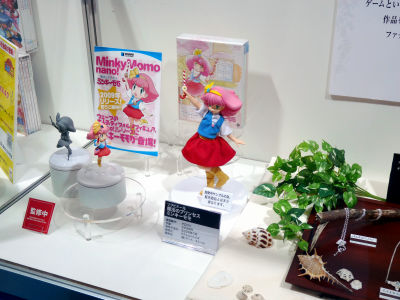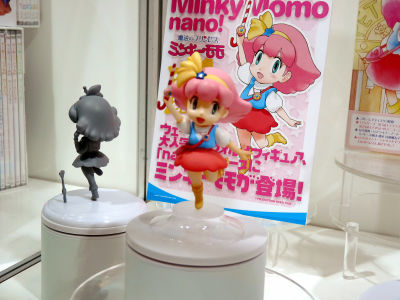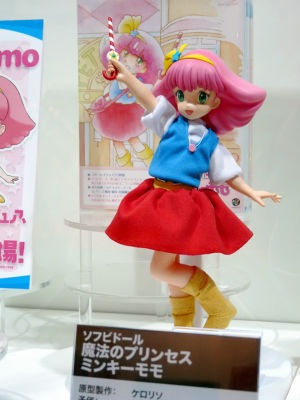 Toys and various products sold in the '80s and early '90s.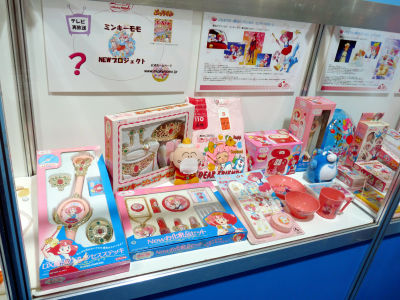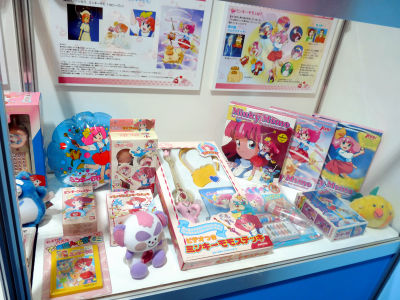 There will be limited sales of special products on March 20th and 21st.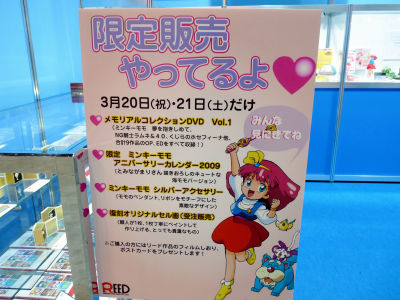 The first volume of "Memorial Collection DVD", 1800 yen (about 18 dollars) with a production limit of 1000.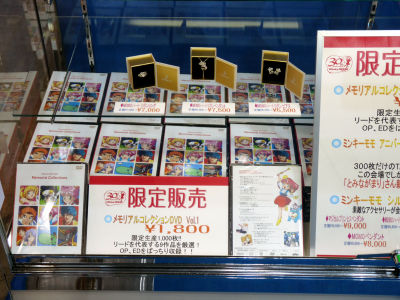 Anniversary Calendar will be sold at 800 yen with a production limit of 300.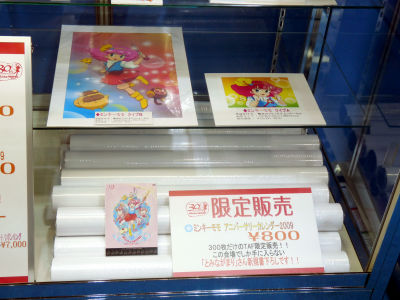 MOMO Pendant (8,000 yen) and Magical Princess Pendant (9,000 yen).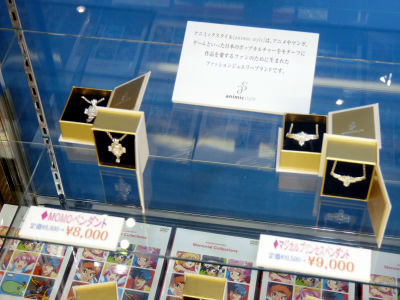 Original celluloid pictures from Sengoku Majin GoShogun(Warring Demon God GoShogun) will be sold as well. This is Leonardo Medici Bundle, one of the first characters to set the trend of "handsome antagonists" in animes.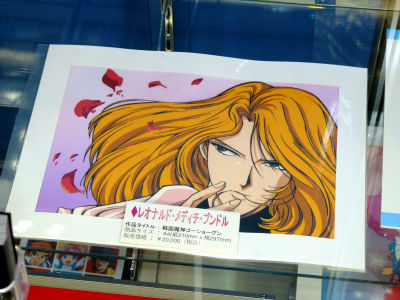 Remy Shimada, the sole female pilot on Good Thunder Team.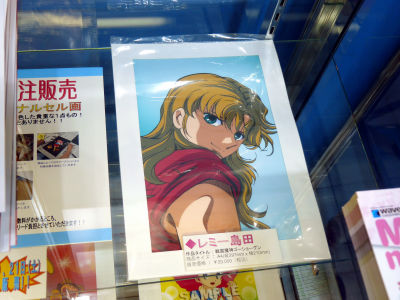 Another unforgettable work of Production Reed is "Dancouga - Super Beast Machine God" which aired 39 TV anime episodes in 1985, released three OVAs, and a video clip collection called "Jusenkitai Songs" to boot. The picture below is Juso Kiko Dancouga Nova, a long awaited sequel which aired in 2007.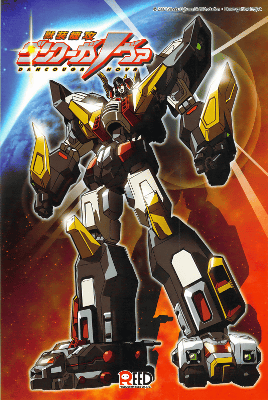 Gigantic model of Dancouga Nova. You can't miss this booth.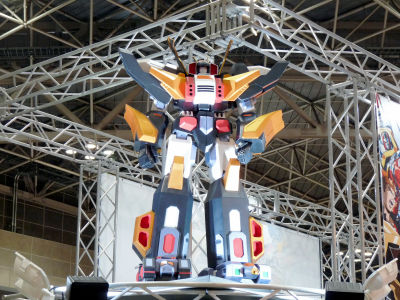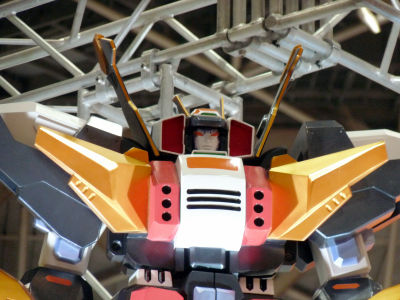 Figurines of Dancouga, both the original and "Nova".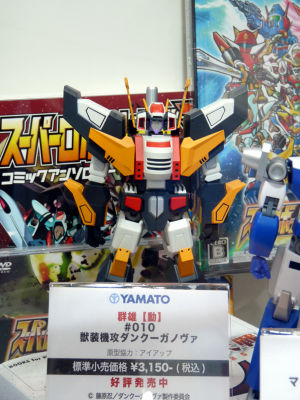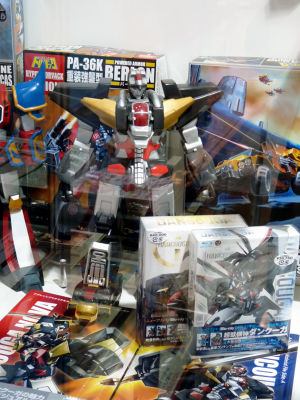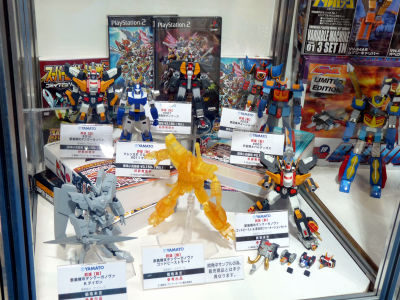 GoShogun and Baldios from Space Warrior Baldios.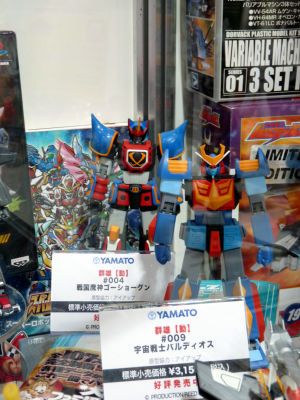 SD GoShogun firing his deadly "Go Flasher".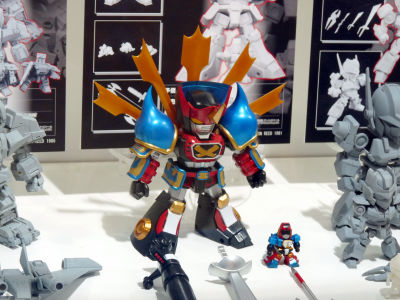 Clips from various animes by Production Reed such as NG Knight Lamune & 40 are screened.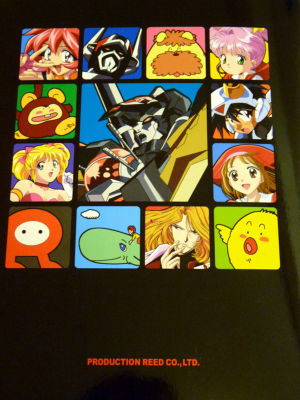 Hope there'd be a third anime season of "Minky Momo" in 2012 for the anniversary year.

Related posts:
TAF 2009: Trailer and Original Drawings of "Magical Girl Lyrical Nanoha The Movie 1st" - GIGAZINE

"Bishojo Figure Yearbook 2008" covering the whole 700 girl figurines released last year - GIGAZINE

Life-sized 60ft. Statue of Gundam Coming to Shinagawa - GIGAZINE

A die-hard Gundam fan made 7 meter "Z GUNDAM" by 7 years of solo work - GIGAZINE

New "Mazinger Z" directed by Yasuhiro Imagawa coming on TV - GIGAZINE