Seagulls stealing ice cream to be fearless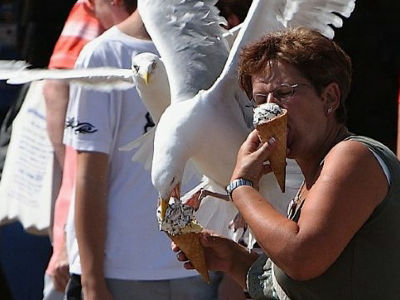 There are many monkey parks in various places that have succeeded in feeding wild monkeys, including Minoh Mt. in Osaka Prefecture, but the number of monkeys is increasing rapidly in most areas, Problems such as deprivation are taking place. In Minoh, it seems that it is supposed to move the bait station for the monkey to a distant mountain and to return tourists to the monkey naturally by gradually repeating attention not to feed the monkey.

However, not only monkeys come to rob you of food. Especially when you are aiming at a bird, it will be a raid from the sky that human beings can not reach, so it seems quite difficult to keep food.

Details are as below.
Chavs Of The Sky! At Kontraband UK

The couple is not pecking ice ... ....



I was broken apart by a corn and brought an ice cream, a man with a stupid face.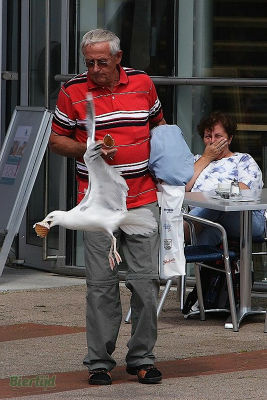 This lady is furious with seagulls.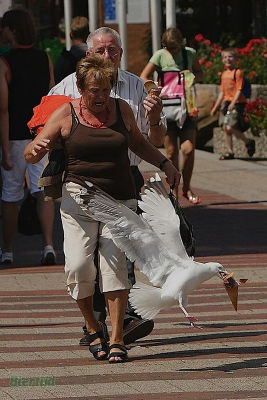 Seagulls who do not miss the moments of the moment when people take their eyes off the ice. It is a careless enemy.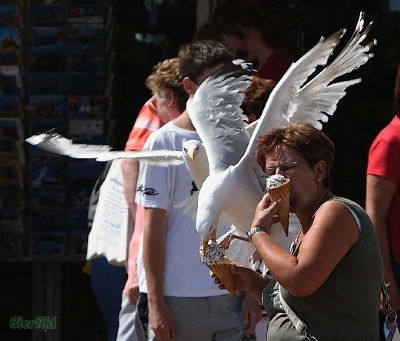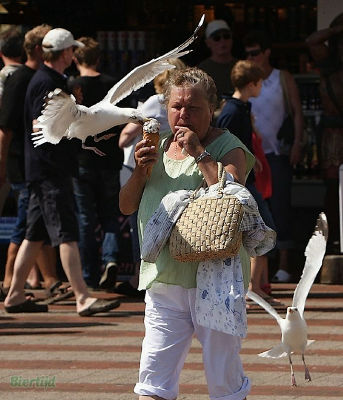 I have to go take every corn and be astounded.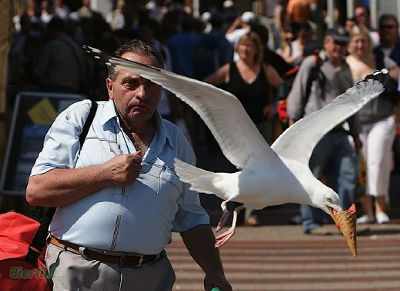 It seems that some people are not deprived but some others give away.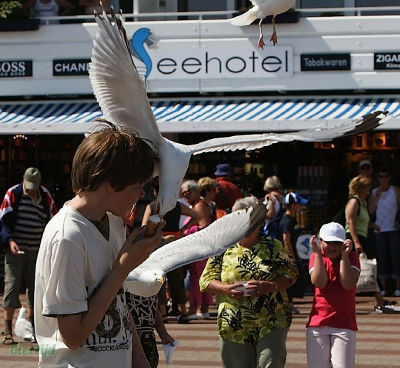 Beware of thugs from the sky.
in Note, Posted by logc_nt