Microsoft unveiled the RC version of Windows Vista SP2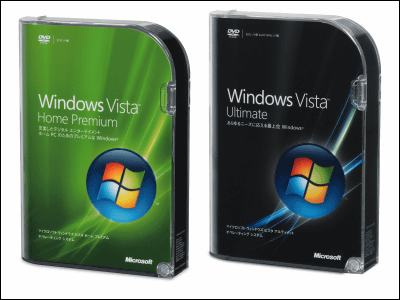 Last December Microsoft released the beta version of Windows Vista SP 2, but at last the RC version which is the final stage of the beta test was made public.

Windows Vista SP 2, which seems to be getting closer to the day when the official version appears, details of the added functions are also disclosed.

Details are as follows.
Try the Windows Vista and Windows Server 2008 SP2 RC Today! - Windows Vista Team Blog - The Windows Blog

According to this article, Microsoft has started offering SP2 release candidate version (RC version) for Windows Vista and Windows Server 2008 from today.

Offer of RC versionMicrosoft TechNetOrWindows Update Experience KitThe version is available in English, French, German, Japanese, Spanish and five languages, and versions corresponding to 36 languages ​​supported by Windows Vista and Windows Server 2008. In addition, users installing beta version of SP2 need to uninstall beforehand.

Notable Changes in Windows Server 2008 SP2 RC and Windows Vista SP2 RC

By the way, according to the link above, the main functions newly installed in Windows Vista SP2 are as follows.

· Support for VIA Technologies 64-bit CPU
· Bluetooth 2.1 support
· Improved Wi-Fi connection performance with resuming from sleep mode
· Improved performance to obtain RSS feeds
· Data recording function to Blu-ray Disc
· File search function with improved search capability "Windows Search 4.0"