Shogakkan's newly launched "Monthly Shonen Sunday", a public exhibition of luxury writers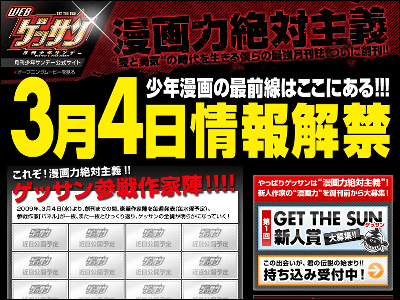 Last week's manga magazine"Young Sunday" was closed on holidayAlthough it is an Shogakkan, it became clear that a new monthly comic magazine "Monthly Shonen Sunday" will be launched.

"Manga power absolute principleAlthough it seems that we will have a group of luxury writers raising up, what kind of magazine will it become?

the detail is right below.
Shogakkan Comics - Gessan WEB -

According to this page, "Monthly Shonen Sunday" will be launched as the strongest monthly magazine living the era of "love and courage" that raised "cartoons power absoluteism" from Shogakkan.

From Wednesday, March 4, until "Monthly Shonen Sunday" is launched, each luxury writer is announced on a Wednesday every week, and new artists are also accepted.

The catch phrase in the movie of the official page looks something like this. "Because true juvenile magazines are interesting whether they are read by adults or female readers," it seems to be a cartoon magazine targeting not only boys but adults and women as well.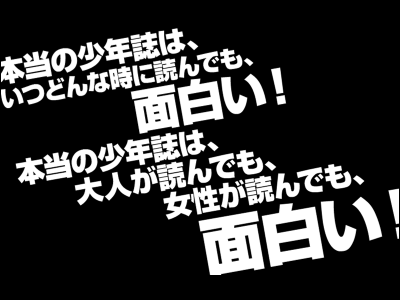 What kind of manga artist will come out? I am very much looking forward to it.