Complete transition to terrestrial digital broadcasting is a year ahead of schedule, support TV payment is also considered for TV viewers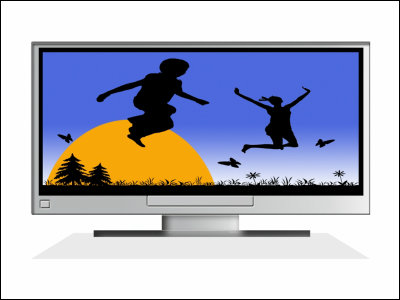 On July 24, 2011, it is planned that the current analog broadcasting will be terminated and complete transition to terrestrial digital broadcasting is planned, but it became clear that there is a possibility that full transition will be a year ahead of schedule.

In addition, it is considered that subsidies are also being offered to users who purchased TVs supporting terrestrial digital broadcasting.

It was planned to make a complete transition to this month alreadyPostponement has been officially decided in the United StatesBut will it promote the dissemination of compliant equipment with the payment of support money?

Details are as follows.
Additional stimulus measures, 20,000 yen assistance for the purchase of terrestrial digital TV TV examination by the LDP

According to the Nihon Keizai Shimbun news report, as part of the additional economic measures, the Liberal Democratic Party seems to consider considering distributing grants to all households that purchased TVs and tuners that can receive terrestrial digital broadcasting. The amount of the support money will be uniformly about 20,000 yen.

In addition, plans to fully shift to digital terrestrial broadcasting on July 24, 2011 are also said to aim for early dissemination by a year ahead of schedule, and by introducing this measure, demand for liquid crystal televisions and the like has suddenly dropped We are also trying to support the electronics industry that is particularly afflicted.

In addition, it expects economic effects of a total of 7 trillion yen by accelerating the e-government plan that electronicizes administrative procedures such as filing of national taxes and the spread of electric vehicles, so it is aiming to compile by March is.

By the way, on February 17Material released by the Ministry of Internal Affairs and CommunicationsAccording to the report, the household penetration rate of terrestrial digital television broadcasting compatible receivers is currently 49.1%, and 77.8% of people who knew the timing of terrestrial analog broadcasting termination stayed. Will it be able to make a complete transition in a truly smooth way ...?
in Note, Posted by darkhorse_log