Soft drink made from cattle urine "Beef Water" to be released in India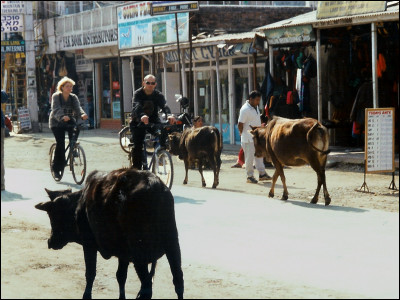 Indian nationalist groups concerned about the market sweep of foreign drinks such as Coca Cola and Pepsi are developing soft drinks made from cattle urine. cowHinduismIt has been the subject of Buddha worship in the past, and that hun has been used for a long time as a fuel and disinfectant, can urine be accepted as a "holy water" to the people?

Details are as below.India to launch cow urine as soft drink - Times Online

This soda drink called "gau jal (beefui)" in Sanskrit word,Rashtriya Swayamsevak Sangh (RSS)"Cow Protection Department" of Hindu Nationalist group called "Cow Protection Department" is under development and is expected to be commercialized within the year. Founded in 1925, RSS is the oldest right-wing organization in India with 8 million members now, pursuing India from foreign influences and spreading the ideology of Hinduism supremacism.

Since 2001, a right-handed group including RSS has recommended drinking as it has a healing effect on cattle urine, liver disease, obesity, even cancer.

Om Prakash, director of bovine protection department, said, "I do not have to worry about it, it does not smell like urine, it has a good taste, it does not contain toxins like carbonated drinks" I will talk.

Indian nationalism and nationalist movement, last year'sOrissa StateWe have been condemned for violent means such as the killing of Christians at the Temple of Nepal. Also in 1994 there was a history of involvement in India by causing a boycott movement of products of multinational companies including Coca-Cola and Pepsi.

Both Coca-Cola and Pepsi are popular in India, and today it is counted as one of the world's largest markets, but in recent years it is plagued by allegations that it contains dangerous concentrations of pesticides.

According to Mr. Prakash "bovine water" is mainly urine of cows and medicinal herbsAyurvedaIt is made of herbal medicine and it is planned to be inexpensive. Details of price and ingredients are not revealed until the official launch, but "beef water" is supposed to be able to compete with American cola. "Our drinks are beneficial to human beings and we will be able to compete virtually."

Although it is said that exports are also taken into consideration, is there a date to be released in Japan as well?
in Note, Posted by darkhorse_log