"KINPAK":an Facial Mask made of 24k Genuine Gold Leaf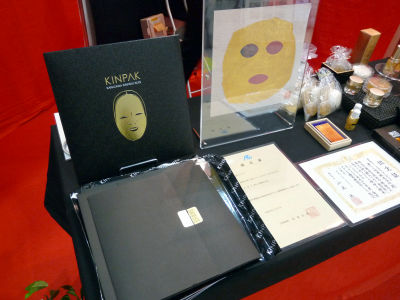 Japan was said to be the "land of gold" in the Age of Geographical Discovery. Of course it is only a legend, but it's true there have been highly skilled goldsmiths in Japan. Applicating their technology, a beauty company in Kanazawa city made a facial mask out of a gold leaf .

Read on for detail.
24K Facial Mask "KINPACK", a combined word from KINPAKU(gold leaf) and pack(facial mask).
http://www.kinpaku.net/

The beauty company Yumeraku Shoji ran a booth at Technical Show Yokohama 2009


"99.99% Golden Skin" What exactly is a golden skin?


Picture is worth a thousand words.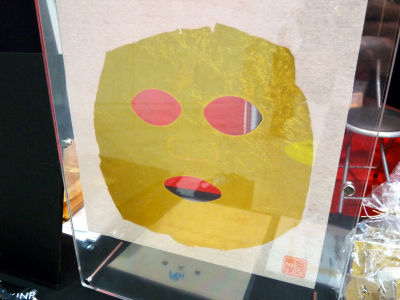 Packages.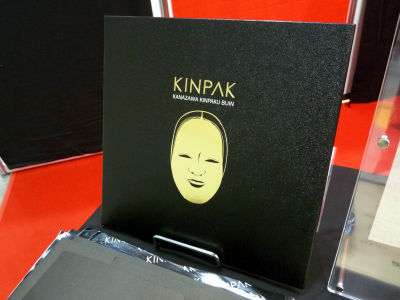 Certificated as 2007 Excellent New Product Brand of Kanazawa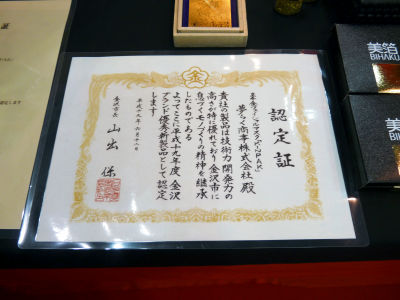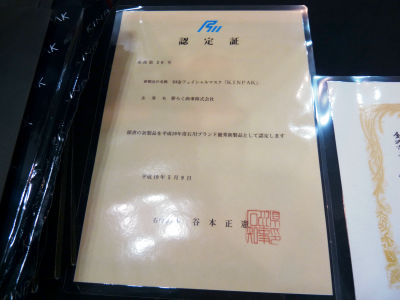 Kanazawa is producing 99% of golden leaves used in Japan. Those are many temples like Kinkakuji or Tosho-gu, national heirlooms and cultural assets.Yumeraku developed this "KINPAK" for easy use in beauty industries. Gold leaves used in this facial mask is 99.99% solid gold, consists of no silver or copper. The price is 15000 yen per mask(about 170 USD).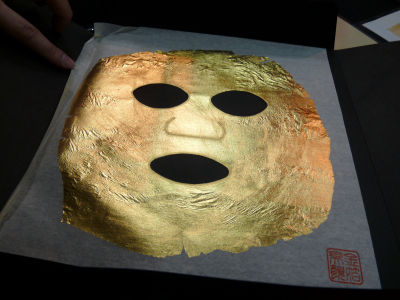 For those who think $200 is too expensive for just a mask, they have "Bihaku" a smaller gold leaves can be used as a facial blotting paper. The price is 1575 yen (about 18 USD) for 10 leaves.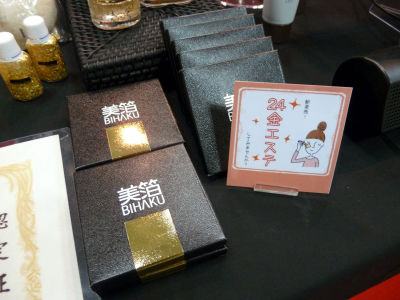 Playing Pharaoh would be a nice usage for this gorgeous thing.