Will the up-to-date model of Acer's low-price mini-note "Aspire One" appear soon?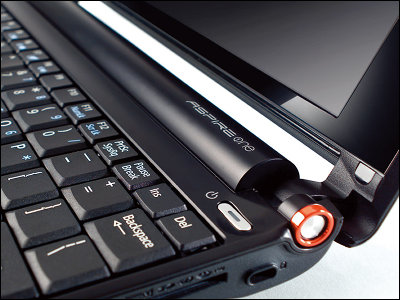 Lowest price mini notebooks sold most in 2008Acer 's low - priced laptop "Aspire One" that shone on the table, but it became clear that the latest model will appear soon.

What kind of model will it become?

Details are as follows.
Acer netbook orders to give Compal sales a boost starting in February

According to this article, Acer is ordering production of the latest model of "Aspire One" equipped with a 10.1-inch liquid crystal display for Compal Electronics handling OEM (production by the counterpart brand). The new "Aspire One" is scheduled to begin shipping at the end of February.

In addition, Acer intends to aggressively offensive against the low-priced laptop market, not only the 10.1-inch model, but also the new model to be added and the conventional 8.9-inch model together, three types We are planning to release "Aspire One".

AlreadyLow price laptop computer equipped with Intel's new Atom processor "N280" and a 10.1 inch liquid crystal displayIt is clear that it will appear in the second quarter of 2009 as soon as possible, but is this the model that this new model of "Aspire One" corresponds to? Announcement is about to be awaited.