Tissue case that you hesitate to use somewhat


When spring comes, cedar pollen scatters, people with pollinosis become a season when tissues can not be handed off, but there seems to be a tissue cover that makes it a little deterrent to bite the nose even at such times. Although its appearance has an impact, it has become something you have seen somewhere.

Details are from the following.
Shakespeare Tissue Box Cover, Tissue Box Cover, Shakespeare Tissue Dispenser

Tissue case that seems to get rid of biting your nose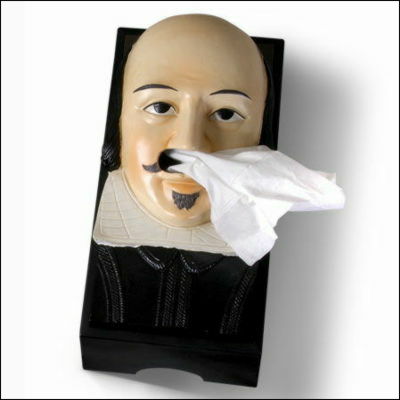 Tissue comes out from my nose all the time.



Do not upload.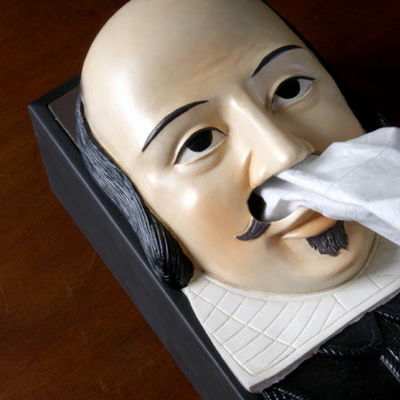 The angle from the side.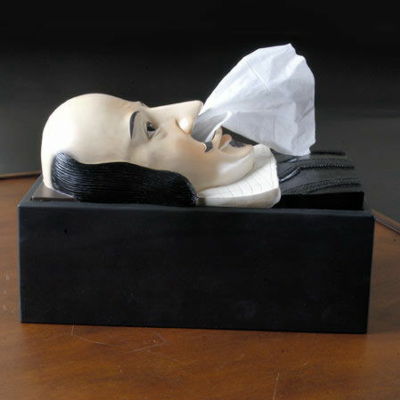 The model of this tissue case is famous for the four big tragedies of "Hamlet" "Macbeth" "Othello" "Lear King"William Shakespeare. Even though it is a great man, I will hesitate a bit for biting my nose with a tissue coming out of my nose. Since the price is not expensive at about 20 dollars (about 1700 yen), it may be bought as a story, but it seems to be surprised when you look in the dark.
in Note, Posted by darkhorse_log