Japanese style "hot spicy chicken" taste of garlic sauce and red pepper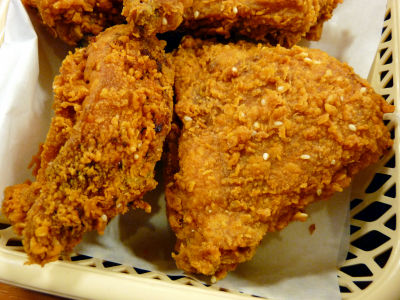 Kentucky Fried Chicken 's Salmon SandAfter eating, I checked "Is there really no chicken's new item?" I found out that "Yakisa chicken" was on sale at the end of the year. I told that I should definitely eat this, I went to the store and ate it.

Details are as below.
Kentucky Fried Chicken | Merchandise Information | Campaign Information | Sharp Chicken

The smile of Kernel · Sanders emerges in the dark night.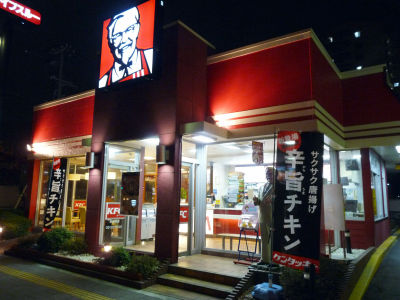 Sharp chicken on the left, ordinary chicken on the right. Shrimp chicken is 250 yen per piece, 2 pieces + potato S hot spicy chicken set 600 yen, 3 hot spicy chicken 3 pieces + 3 piece original chicken 3 piece 6 piece piece half & half is 1,400 yen.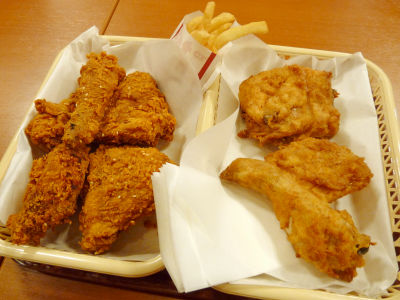 The appearance of the original chicken is easy.



Against spicy chicken is rugged.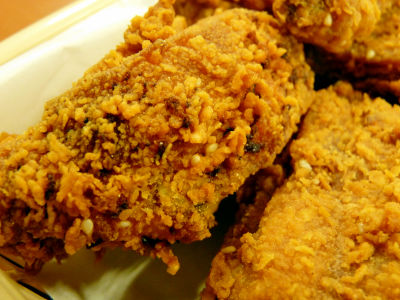 The cloth itself is not so thick. It seems to make the umami of the garlic sauce and the spicy of the chili work, it is not hot intensely, it is a bit like spicy biting. It may be able to eat even people who are not good at spicy foods to some extent with mild spicyness compared with red hot chicken. Personally I liked the taste of garlic soy sauce, but since it was an impression such as orthodox hot chicken, it may have been a bit more characteristic seasoning.