"User is not asking" Apple denied entry to low price laptops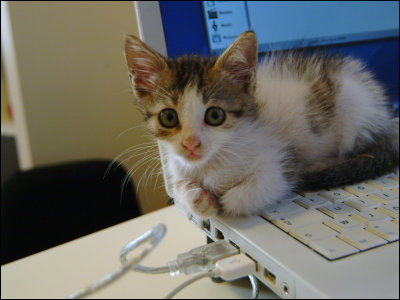 Starting with the hit of ASUS's low-priced notebook PC "EeePC", not only overseas manufacturers such as Acer, HP, DELL, Lenovo, but also domestic manufacturers such as Fujitsu, Toshiba and NEC are entering the low price laptop computer market one after another , Apple seems to intend not to enter.

By releasing a low price laptop computer, even a beginner will be able to offer a good opportunity to touch the Mac OS easily, but why is it because of why?

Details are as follows.
Apple senior vice president "Do not enter cheap PC" function etc. Priority

According to this article, Phil Schiller, senior vice president of Apple's sales department, told the Nihon Keizai Shimbun newspaper "Consumers are not asking Apple for cheap PCs," for the time being He stressed that he intends not to enter the low price notebook computer market.

Incidentally, Apple has a new glass multi-touch trackpad that supports the body, NVIDIA graphics chip, LED backlight display, ever more multi-touch gesture, which was cut out from aluminum single board on 15th October didWe are releasing a new MacBook at a price that is about 100,000 yen less expensive than beforeHowever, it seems that the reason why it does not enter the low price laptop computer market is that it seems to be functioning rather than price.
in Note, Posted by darkhorse_log