Japanese people do not easily wake up asleep once, and those who have woken up with a kiss are the lowest in 17 countries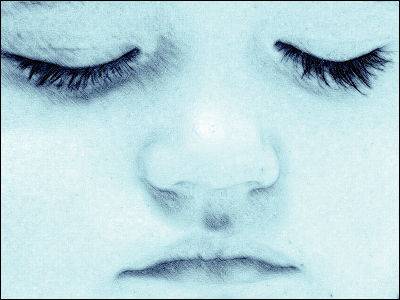 According to Walt Disney's "Sleeping Beauty Platinum Edition" surveyed the differences in sleeping circumstances of different countries, the Japanese are getting up early in the evening, awakened with a kiss without sleeping asleep once It seems that some of the 17 countries have the lowest rank.

The results of the shock survey, details are given below.
Walt Disney Group Announces Report on 17 Countries on Sleep

The survey covered 17 countries in France, UK, Germany, Italy, Spain, Benelux, Sweden, Norway, Finland, Switzerland, Japan, Australia, Argentina, Mexico and Brazil.

The average sleeping time in 17 countries is 7 hours, the ideal is 8.7 hours. In contrast, Japan has an average sleeping time of 6.4 hours, the ideal is 8.1 hours, and it is the lowest in 17 countries.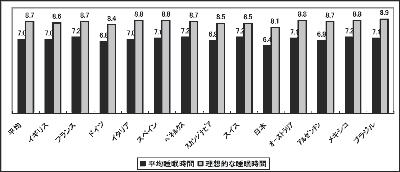 Satisfaction level of sleep when converting in such a way that the satisfaction level is high unless the difference between this ideal and reality is open is like this. It seems that Switzerland is the most satisfied.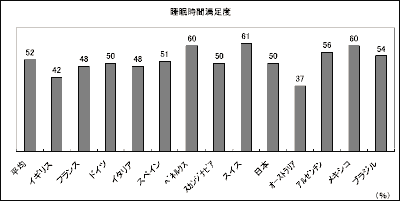 This average bedtime and average wake-up time are variously helpful. For 17 countries average, bedtime is 23:35 and wakeup time is 6:50. Japan went to bed at 0:16 and went up at 6:32. It may be similar to the hourly average of website access.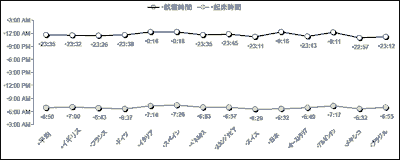 80% of Japanese believe that sleeping time is due to short Japanese, sleeping time and beauty are proportional. Foshigi is Italy in the first place, 83%.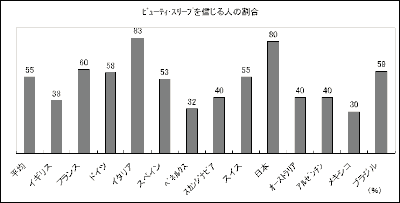 There are interesting results on the appearance when sleeping, and only 2% in Japan has "nothing to wear", which is the lowest among 17 countries, 11% in the world average.




By the way, about the number of times we get up at night, it is the least for Japanese to say that it is 1.1 times, which seems to be a good night's sleep as soon as I start sleeping.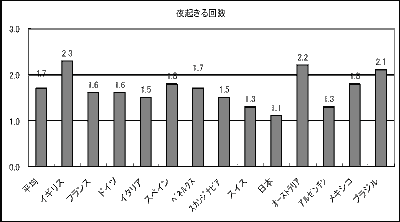 The rate of insomnia feeling like this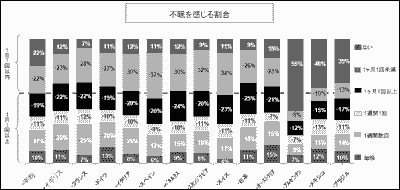 And the percentage of Japanese who have woken up with kisses, the lowest among the 17 countries is 18%.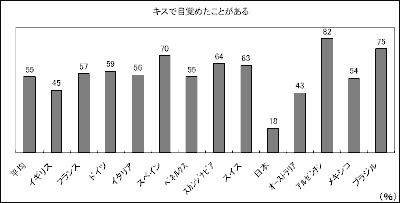 Or, people who want to wake up with a kiss in the first place were also the lowest among 17 countries, only 6%. When the living area is different, it makes a lot difference.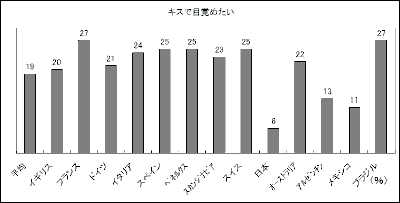 in Note, Posted by darkhorse