NTT docomo's announced today FOMA Terminal 2008 Winter Model All models All images · Part 1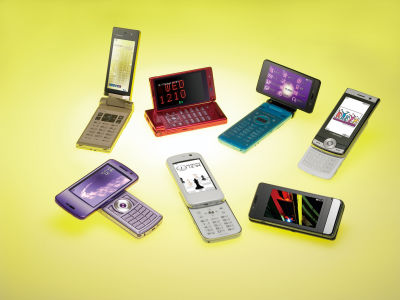 In GIGAZINE earlierNTT DoCoMo announced the FOMA terminal 4 series which redesigned the model numberWe have told you that the 4 series announced this time, including color variations, will be introduced with a large amount of images.

In addition to being equipped with advanced features such as 8 million pixel camera and 480 × 960 Ultra WVGA liquid crystal in the first part, in addition to having high function of high-speed communication of 7.2 Mbps on the down side, the "PRIME series" which line-up also many touch screen models We will deliver.

Details are as follows.
◆ PRIME series
· N-01A(NEC made, planned to be released in November 2008)
3.2 inch full wide VGA touch panel
Smile face shutter, face detection for up to five people 5.2 million pixel camera which can intuitively touch the screen of people who want to give top priority to auto focus and focus
Bluetooth compatible, up to 7.2 Mbps downlink, "Quick Album" to intuitively browse photos by tracing the screen, "SRS TruMedia" which can play 5.1 ch surround sound with headphones etc. are installed.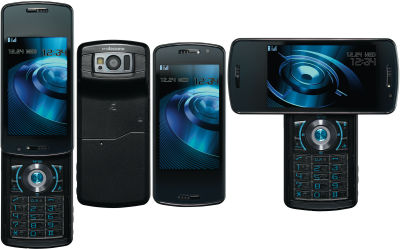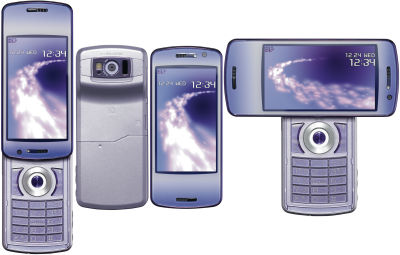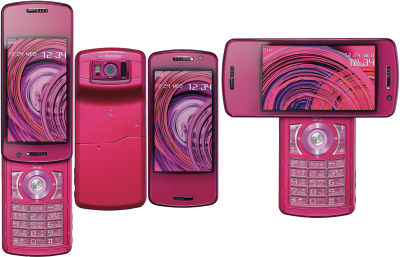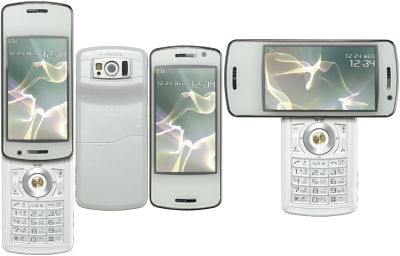 · P-01A(Panasonic, scheduled to be released in November 2008)
VIERA mobile phone with 3.1-inch full-wide VGA LCD that can enjoy 1Seg video with realistic sense of contrast with a contrast ratio of 6000: 1
High sensitivity shooting, Face detection auto focus, 5.1 million pixel camera corresponding to ISO 1600 high sensitivity shooting
Bluetooth compatible, up to 7.2 Mbps downstream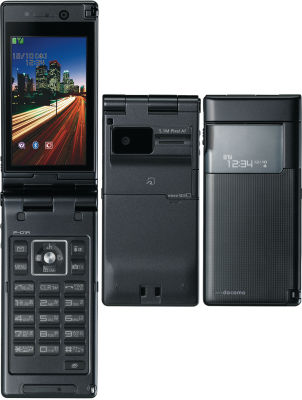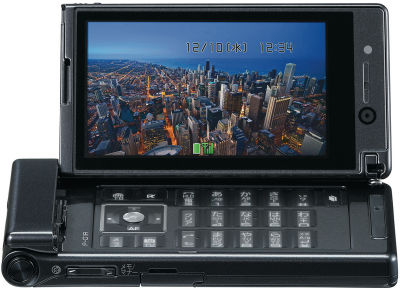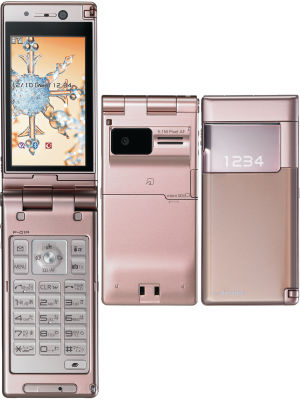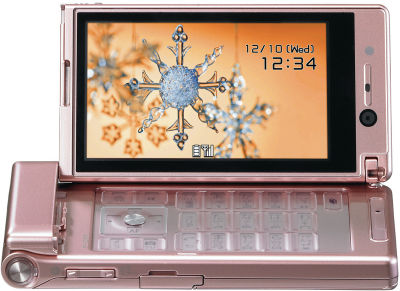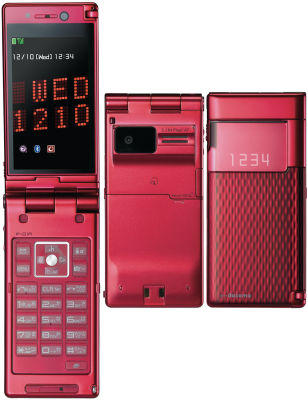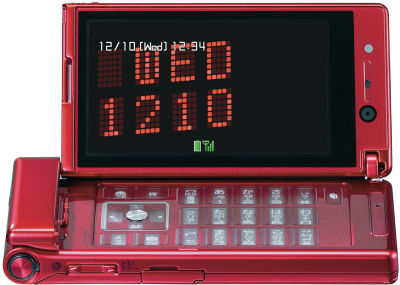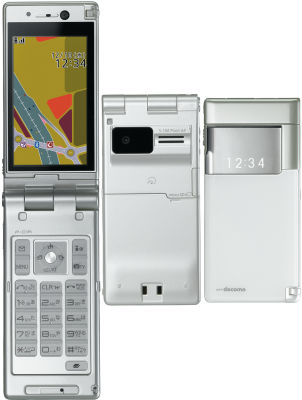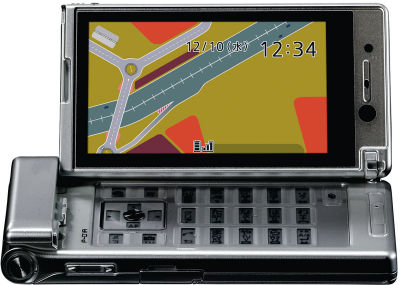 · F-01A(Fujitsu made, released on November 19, 2008)
3.2 inch full wide VGA touch panel
Face Detection "Direct Touch AF" function that can be taken with ease by simply touching the subject to be focused or focused, a 5.2 megapixel camera that supports ISO 1600 high sensitivity shooting
Waterproof mobile phone compatible with "motion scroll" function capable of scrolling at the speed corresponding to the tilt, by simply tilting the mobile phone while holding the Bluetooth compatible, descending maximum 7.2 Mbps, Bluetooth, fingerprint authentication, side key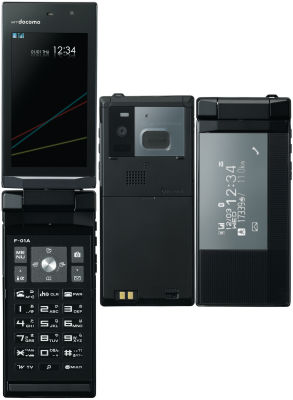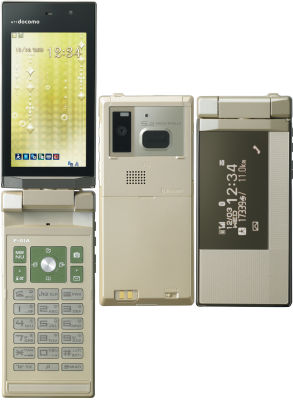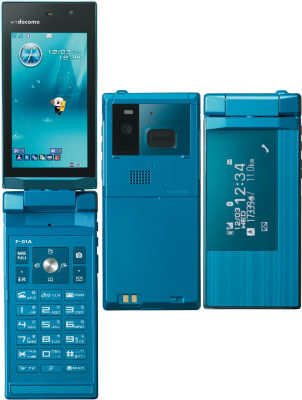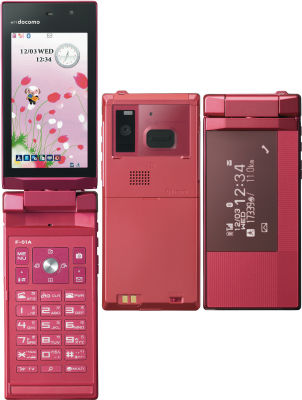 · SH-01A(Sharp, planned to be released in November 2008)
"Reflect barrier panel" "6 color filter" "SV engine +", equipped with 3.3 inch full wide VGA LCD mounted AQUOS mobile phone with enhanced color reproducibility of red and green and high contrast of up to 2000: 1
Auto focus, brightness correction and backlight correction function that detects up to five faces, 8 million pixel CCD wide-angle camera compatible with high sensitivity equivalent to ISO 2500 maximum
Bluetooth compatible, up to 7.2 Mbps downlink, equipped with "light touch cruiser" compatible with fingerprint authentication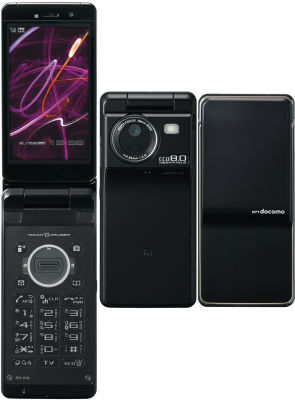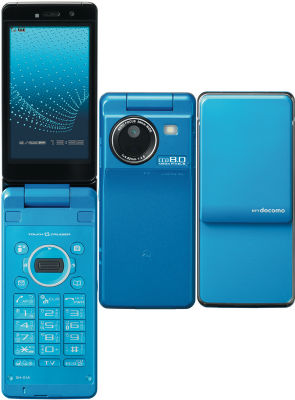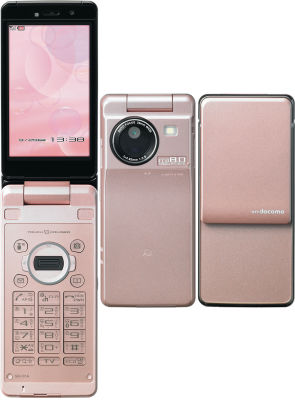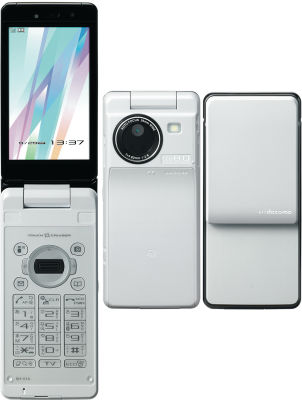 · F-03A(Fujitsu, scheduled to be released from January to March 2009)
3.2 inch Ultra WVGA (480 × 960) touch screen
Face Detection "Direct Touch AF" function that can be taken with ease by simply touching the subject to be focused or focused, a 5.2 megapixel camera that supports ISO 1600 high sensitivity shooting
Bluetooth compatible, maximum downward 7.2 Mbps, "Touch selector" of the touch operation, you can operate comfortably even while it is closed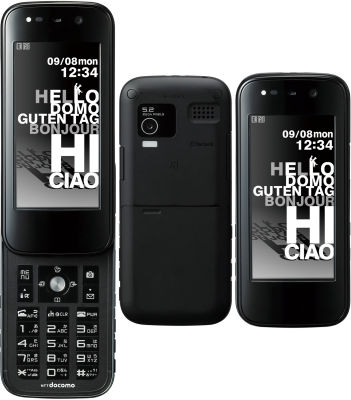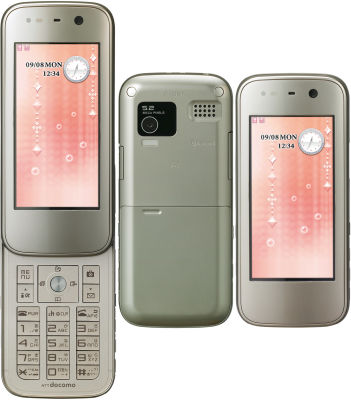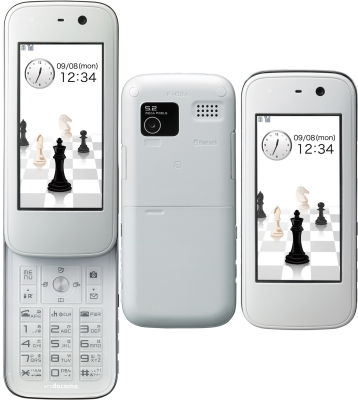 · L-01A(LG made, planned to be released from November to December 2008)
2.8 inch WQVGA touch screen
Face detection auto focus and camera shake correction, 5.1 million pixel camera for high speed movie shooting of 120 frames per second
Bluetooth compatible, up to 7.2 Mbps downlink, document viewer (Excel, Word, PowerPoint, PDF), with motion sensor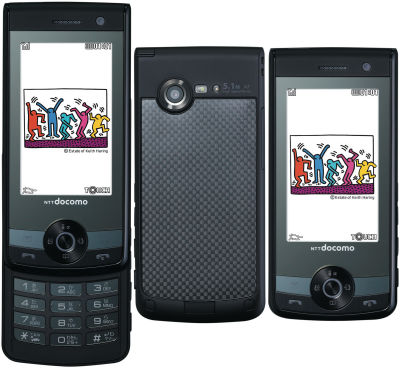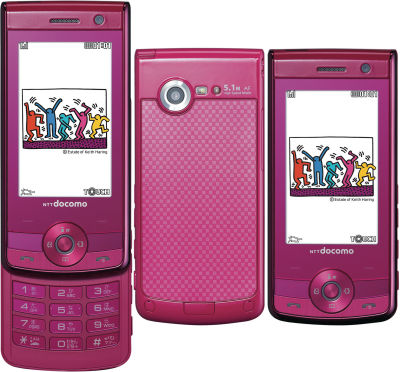 · SH-03A(Sharp, planned to be released in December 2008)
3.0 inch full wide VGA touch panel
Face Detection "Direct Touch AF" function that can be taken with ease by simply touching the subject to be focused or focused, a 5.2 megapixel camera that supports ISO 1600 high sensitivity shooting
Bluetooth compatible, maximum downlink 7.2 Mbps, Virtual 5.1ch compatible DOLBY MOBILE, fingerprint authentication compatible "optical touch cruiser" mounted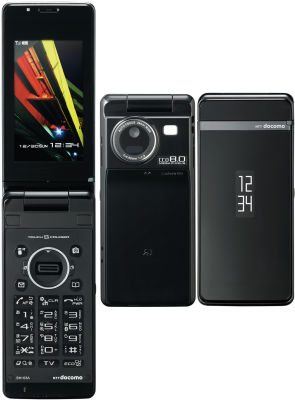 · Next article
NTT docomo's announcement today FOMA Terminal 2008 Winter Model All models All images, second part - GIGAZINE

NTT Docomo 's FOMA Terminal released today - All models of 2008 Winter Model All images - Part 2 - GIGAZINE
in Mobile, Posted by darkhorse_log