Almost real size Ferrari F1 machine made with LEGO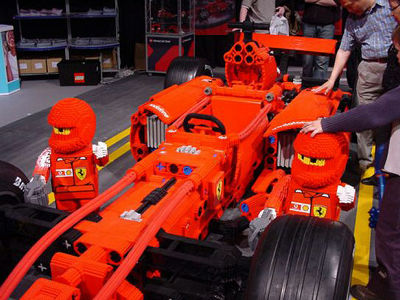 The rest of the F1 World Championships in 2008 finally got to leave just one Brazilian Grand Prix. The driver's championship was 1st in Luis Hamilton (McLaren) and Felipe Massa (Ferrari) 2nd in the driver's championship at the end of the last race of the Chinese Grand Prix, and the difference was 7 points, Hamilton did nothing without finishing the race Perhaps the youngest, and the first black driver champion in F1 history will be born, but it is still unpredictable.

So, I will introduce almost real size Ferrari F1 machine made with LEGO. Members of pit crew are also reproduced with LEGO.

Details are as below.
KanYe West: LEGO FERRARI F1

0-60mag.com >> Blog Archive >> LEGO Ferrari F2008

head on.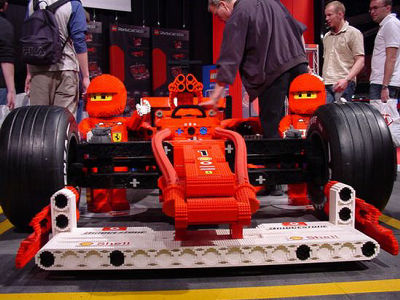 It seems that you can actually ride.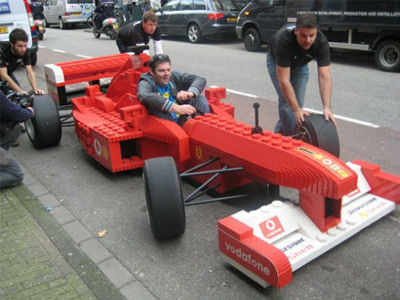 It is regrettable not to move.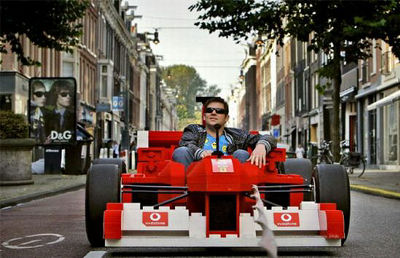 This was exhibited at the "LEGO WORLD" event, and it is produced using 80 thousand pieces. The real thing is such a feeling, so you can see that it has been fairly tried and reproduced.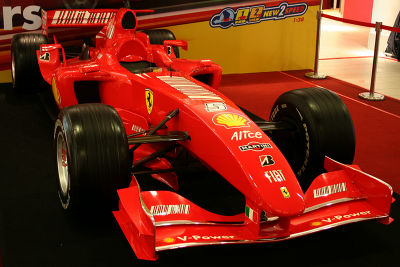 By fendyzaidanCreative commons
in Note, Posted by logc_nt