Frustrated 13 Hot Women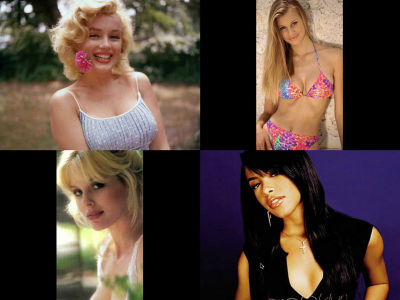 Like Marilyn Monroe and Sharon Tate, they are 13 hot women such as actresses and singers who have left the world as soon as they are expected to be active in the future. There are some who died of illness, but there are many others who do not know suicide or murder, others who have died in an accident, and others who have been killed.

It is a place of great concern as to what kind of activities they were doing if they lived.

Details are as below.

The Top 13 Hottest Dead Girls-SPIKE
◆ Marilyn Monroe 1926/6/1-1962/8/5 Dead age: 36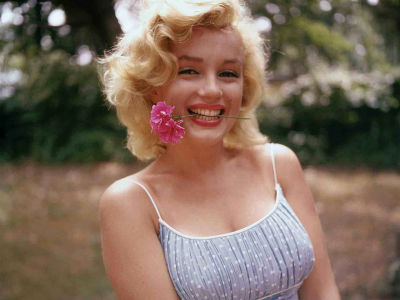 by aclbraga

Marilyn Monroe, who used to be a nude model when she was young, made her first starring film 'Knock is useless', and made a glimpse of the world at Monroe Walk, which she showed at 'Niagara'. After that, the notice poster with the skirt flying up in the wind from the subway established itself as a top star in the famous "Curiosity of the 7th year" and other famous posters.

However, there was a period of mental instability and sometimes I went to a psychiatric hospital after taking too much sleep medicine. He died in August 1962 when he consumed a large amount of sleeping pills and died in his home bed. Monroe is said to have had a relationship with President JF Kennedy and his younger brother, Robert F. Kennedy, and the theory that he was killed rather than a mere addict / death / suicide has also been squeezed.

◆ Sharon Tate 1943/1/ 24-1969 /8/9 Death age: 26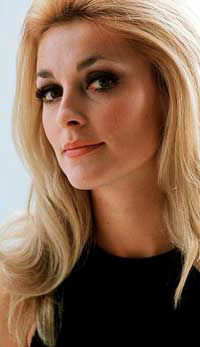 Actress Sharon Tate, who has been married to Roman Polanski and nominated for the Golden Globe Award. Her reputation was a very beautiful and supportive personality and comical performance. Four people who support Charles Manson attacked at home in Los Angeles after 8 months of pregnancy and begged, 'Only the lives of children not yet born help me,' but four people ignore this and she Stabbed 16 times and killed. In the early 1980's one of the killing groups got a chance to go on parole, but Sharon's mother Doris launched a campaign against parole, which led California to the victims and their families on parole and judgment. State laws have been amended to allow people to express their views.

◆ Lisa, 'left eye', Lopez 1971/5/27-2002/4/25 Death age: 30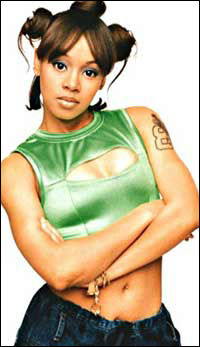 Lisa Lopez, who had a nickname of "left eye" because she was told that her boyfriend had a narrow left eye, was a member of the " TLC " music group, which consisted of three women. While driving a SUV with friends in Honduras in 2002, I crashed into a tree by the road and smashed my head and died. Lisa's documentary 'The Last Days of Left Eye' released a movie containing the moments before Lisa made a car accident, but at this time it was confirmed that Lisa was not wearing a seat belt It is believed that that led to a fatal wound on the head.

The video of the accident is below.
YouTube-Last Days Of Left Eye (Lisa's Car Accident)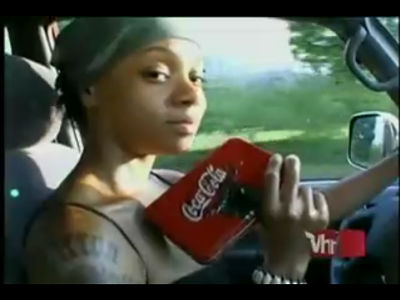 ◆ Gene Harlow 1911/3/ 3-1937 /6/7 Death age: 26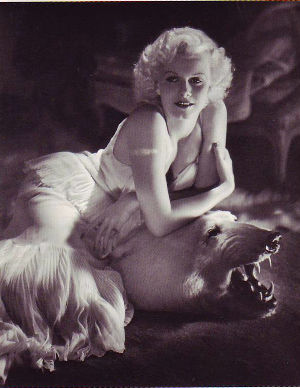 by
tellmewhat2
Jean Harlow is an actress called 'Platinum Blonde' and 'Blonde Bomb' and was chosen as a substitute for Howard Hughes's 'Hell Angels' heroine, as well as with
Clark Gable
There are a lot of co-production work of. In 1937, he died of renal failure at the age of 26 years old. Just before his death Marilyn Monroe was scheduled to play the role of Jean in the biographies of Gene Harlow.
◆ Anna Nicole Smith 1967/11 / 28-2007 / 2/8 Death age: 39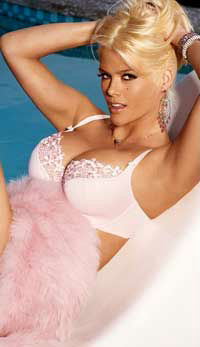 Anna Nicole Smith, who was named the Playmate of the Year in 1993 and was said to be 'The Return of Marilyn Monroe,' married a 38-year-old J. Howard Marshall who was a Texas oil-rich man. Became widely known. Marshall's death in 1995, or a son-in-law over a huge legacy, became a trial with 28-year-old E. Pearce Marshall, and as a father of three daughters, including a lawyer and a business journalist as a father I often made wide shows such as DNA testing. On February 8, 2007, a friend found that he was falling in a room at the Hard Rock Hotel in Florida, and there were 11 types of drug reactions from the body, which was judged to be death due to overdose of the drug.

◆ Diana Spencer 1961/7/1-1997/8/31 Death age: 36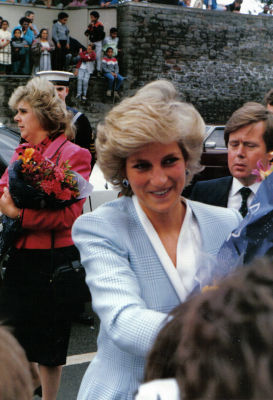 by Floyd Nello

Diana, who was born as the third daughter of Alltrap eternity, married Prince Charles of England on July 29, 1981, but separated from 1992 because Charles did not stop companionship with his later wife, Camilla, 1996 I divorced in the year. After that, I was involved in anti-personnel demining movement and AIDS enlightenment activities, but I had a car accident in Paris and died. At this time, it was talked about something as paparazzi kept relentless pursuit and there were talks that the driver was drinking antidepressants and drinking excessive alcohol.

◆
Dorothy Stratton
1960/2/
28-1980
/8/14 Death age: 20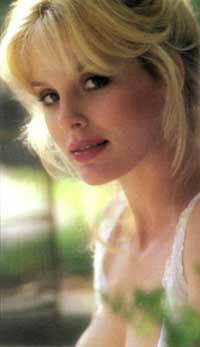 Dorothy Stratton, who was named Playboy's Miss August in 1979 and was named Playmate of the Year in 1980. He succeeded as a model and appeared in two movies as an actress and started to walk on a spectacular road, but he shot his face with a gun to say goodbye to her husband Paul Snyder and died. Immediately after, Snyder also committed a handgun suicide.

◆ Serena 1971/4/ 16-1995 /3/31 Death age: 23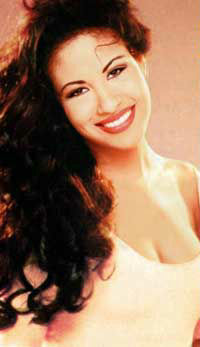 A Hispanic resident in Texas is Tehano, but Serena is one of the few Tehano singers and has been called the Queen of Tehano. At first he sang at a Mexican restaurant owned by his father, but he made an album debut at the age of 12 years old, and in 1987 he was selected in two categories such as the Best Female Vocalist at the Tehano Music Awards. She won the Grammy Mexican American Album Award in 1995, etc. However, the embezzlement by fan club chairman Yolanda Saldivar who left the fashion store she was running discovered, and she went out to receive paperwork by Saldivar I was killed. Later, in 1997, a biobiographical film starring Jennifer Lopez was released.

◆ Eddie ・ Sedgwick 1943/4/ 20-1971 /11/16 Death age: 28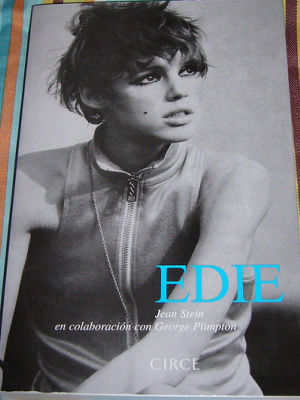 by
Menes on the rocks
Edie Sedgwick, who made himself famous in the social world for appearing in Andy Warhol's films and spending time at parties. It was chosen as a girls of year in 1965, but since adulthood it has been a day of battle against drugs and alcohol. Participated in the Santa Barbara fashion show on November 15, 1971, and was called a 'heroin addict' by the guest, and ingested more than the specified amount of barbiturate (sleep medicine) that night, and the husband saw it the next morning When I went, I had already died.
◆ Clichy Taylor 1978-1995 Age of death: 17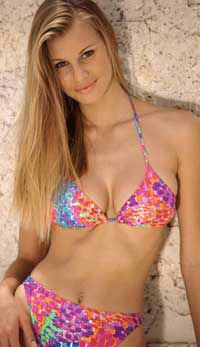 Clichy, the sister of the supermodel Niki Taylor, gained fame as a model just like her sister. Having made up her career at fashion shows and magazines since she debuted at the age of 11, she was discovered in 1995 at a home in Florida where she was unconsciously falling, and she died without regaining consciousness. . It is believed that the sudden arrhythmia and the resulting acute asthmatic attack caused death, but there was no illness in the heart.

◆ Jia Callan 1960/7 / 29-1986 / 11/18 Death age: 26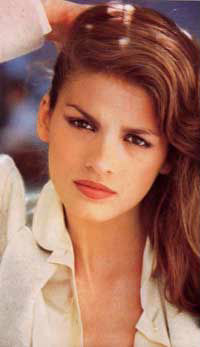 Jia Charaj is one of the forerunners of supermodels, and is admired for bringing new model styles to high-end fashion. Heroin poisoning in the early 1980's made the character violent and destabilizing, and the photos published in the fashion magazine Vogue November 1980 confirmed injection marks despite being treated with airbrush I could do it. As a result of repeated intravenous injections, they became infected with HIV and died in 1986 as a complication of AIDS. He is also one of the first celebrities to reveal that he died of AIDS. A drama depicting her life in 1998 was produced starring Angelina Jolie.

◆ Jane Mansfield 1933/4/ 19-1967 /6/29 Death age: 34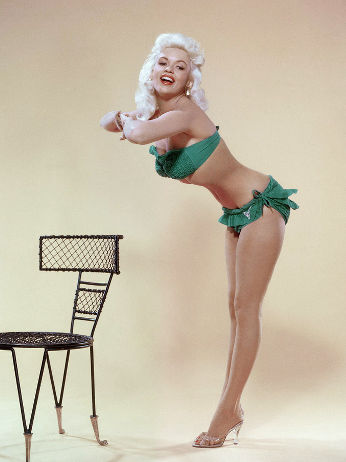 by
carbonated
In the 1950s, there was a time when the blond sex symbol became popular, but Jane Mansfield played a part in this popularity with Marilyn Monroe and others. He appeared regularly in Playboy magazine with Monroe, and was also famous for 'accidentally' exposing his chest in public. Mansfield, who appeared in numerous films, but on June 28, 1967, when a car was riding on a Mississippi highway while traveling with a driver, a lawyer, and three children, it crashed into a trailer that was running ahead, The three children in the backseat were safe but three adults died immediately. As a result of this accident, a rear bumper called 'Mansfield Bar' was attached to the rear of the trailer.
◆ Aliyah 1979/1/ 16-2001 /8/25 Death age: 22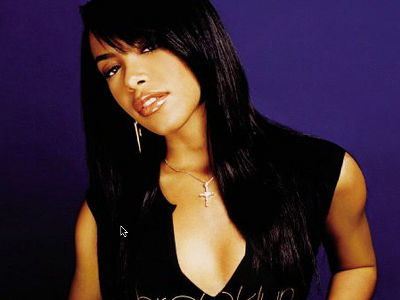 by Baston

The name 'Aaliyah' means 'the best / the best' in Arabic and Swahili. She made her album debut at the age of 15, but she was not only limited to singers, but also showed her heroine in the movie 'Romeo Must Die'. I was planning to return to Florida from Bahamas after filming the PV of 'Rock the Boat' in 2001, but Cessna crashed shortly after taking off Bahamas, and all the passenger passengers including Alija died. There are several causes for the crash, such as the fact that the pilot had prepared a certificate of qualification and the luggage capacity was too high, but this has not been identified.