Behind the scenes of Nikoniko Live Street Fighter Online Event "Huge Chunry Coming - Haruna and Our Time War 3 Hours"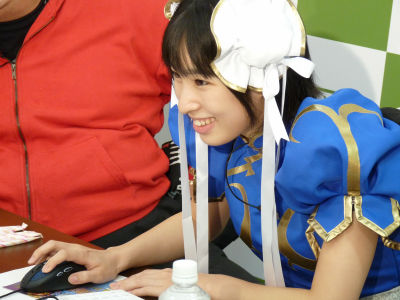 On October 10th (Fri) from 19 o'clock, the street fighter online event "Huge Chunry Coming ~ Haruna and our 3 Hours of War" was held at live Nico Nico. This is a street fighter onlineHarunana AnnoIn the event that the user and the user can play, live broadcasting it with Nico Nico video.

Before,Behind the blogger event live broadcast on Nico Nico DougaAlthough we delivered, we will also deliver the backside of the event again this time.

Details are as below.
The event started from 19 o'clock, a premium member of Nico Nico Douga entered from 15 minutes ago, and general members continued from 10 minutes agoNico DogoIt gathered in.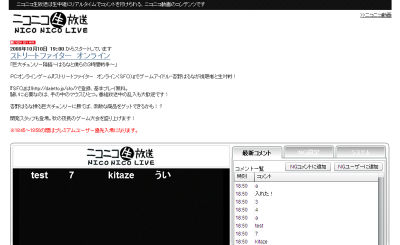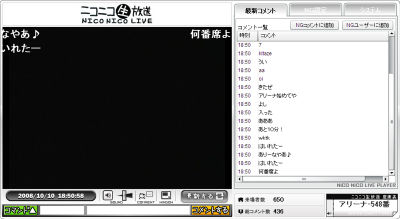 And finally the event started.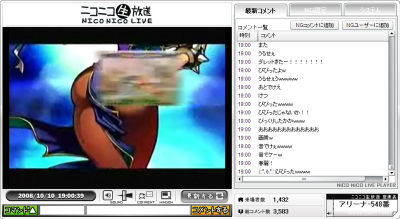 Initially started with Mr. Toyonaga of the PR room and Mr. Uchida of the content producer. I think that there were many participants who thought that "There is no Haruna Anno".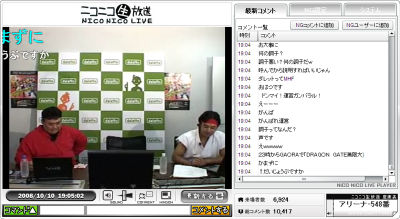 At that time, Haruna Anno was waiting for a turn with a costume of Tunley.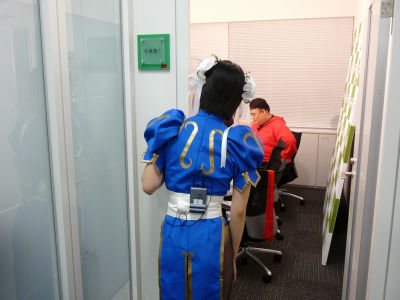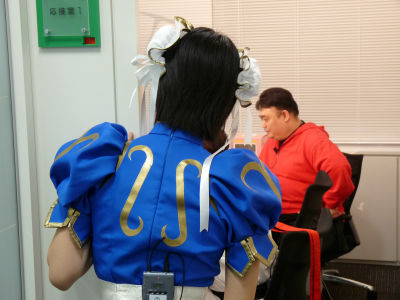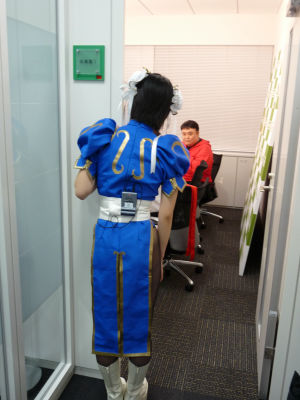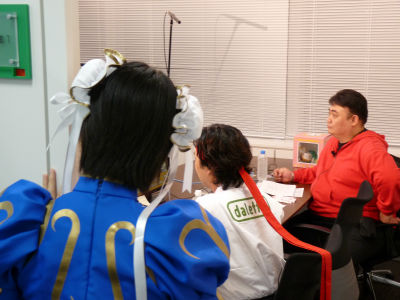 When Mr. Anno appears, the comment section is crowded again.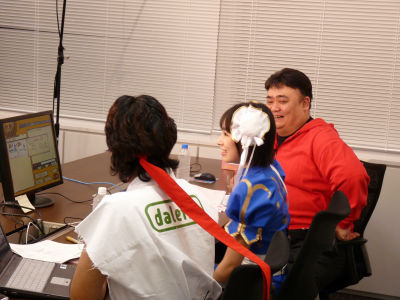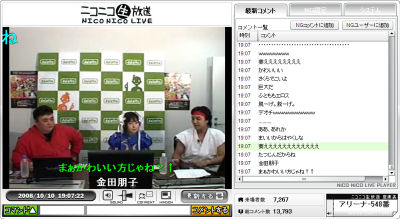 "Captain Bakuryu" Mr. Toyonaga. It seems that it was also called "Akafuku" etc. in the comment section, and light talk was very popular.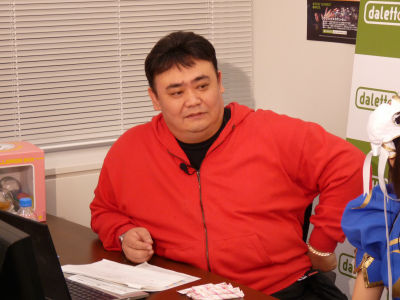 Agun Haruna of Chunry Kos this time too. Compared to the previous event, the player 's arms are rising dramatically, and during the event was forced to struggle.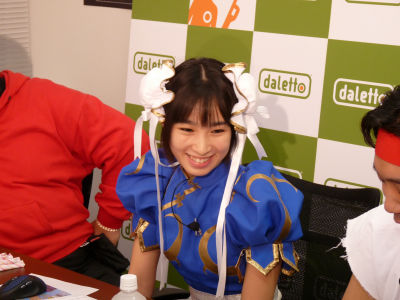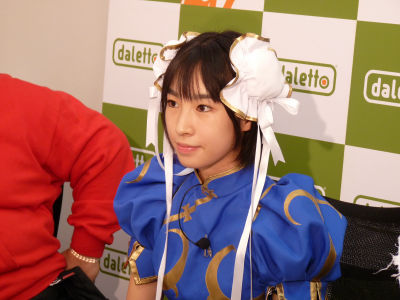 And introducing presents is "inner P" Mr. Uchida, content producer. Events held in the summer "Whether it is good or bad! 2008 summer"In 12 hours I played against users and won 69 wins and 100 losses and I was eating cocoichi's 17 spicy curry. This time there was a punishment game to put one stick sugar in curry every losing and finally eat it.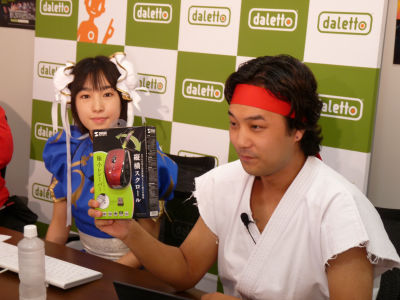 Besides, there are many gifts.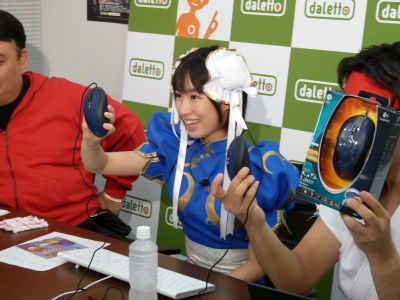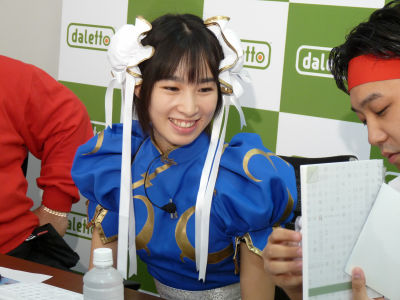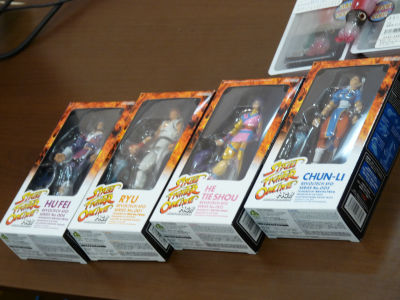 Stick sugar for punishment game prepared in front of Colonel Bakuryon.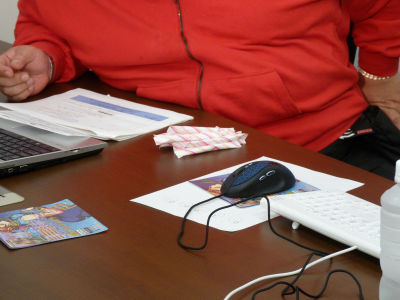 This rattle for choosing a gift to the user who won the match.



With this kind of feeling, Mr. Anno was drawing one by one.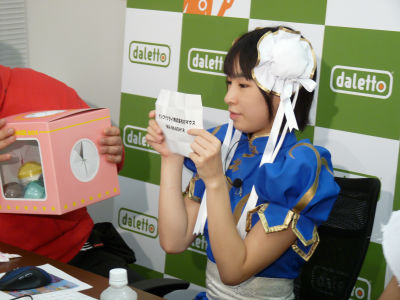 The character that Mr. Anno used for the first time is "huge tunnel" which is also an event title. Both in physical strength and durability in the monster class, the inner P is confident that "I made absolutely not to lose", and the voice of "Cheat Otsu" was flying in the comment field during the match.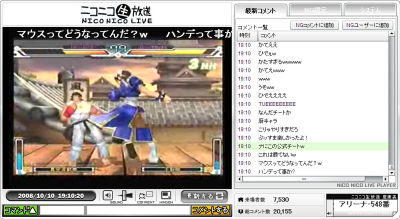 Mr. Anno who works hard and fights.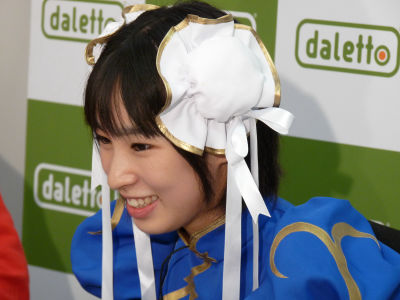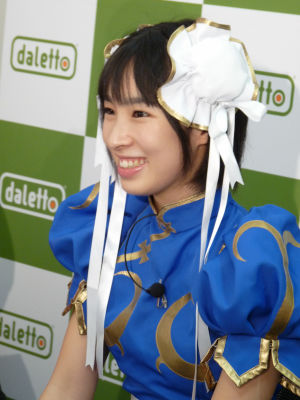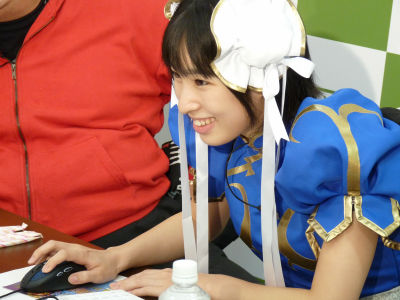 At first we will win steadily.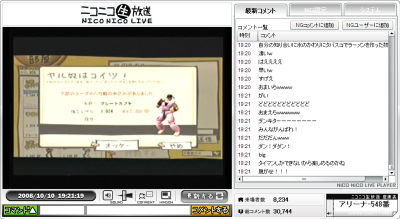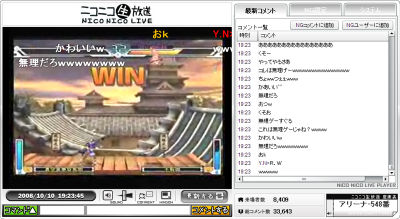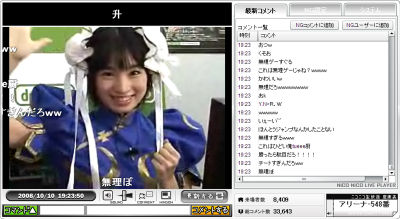 However, users who read the habit of gradually Mr. Anno appear gradually and often lose.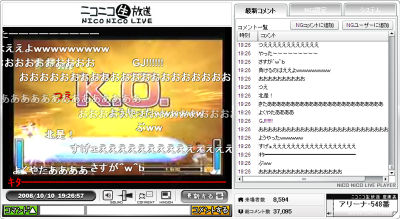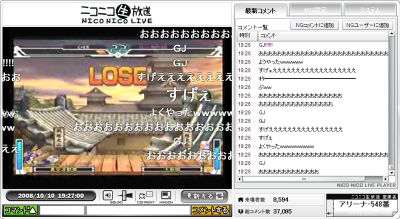 Even if Mr. Anno loses, Mr. Uchida gives advice while being impatient as stick sugar is added. By the way, Colonel Bakuryon was supporting the user.



And, Mr. Anno left here once. Mr. Uchida won the game against the user.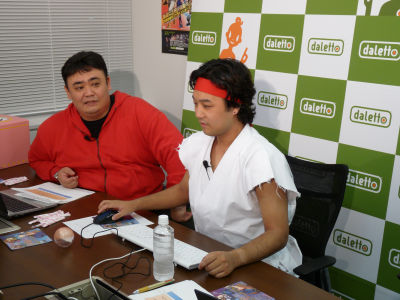 At that time, on the backstage the operation of Nikoniko managed to struggle with Mr. Uchida somehow.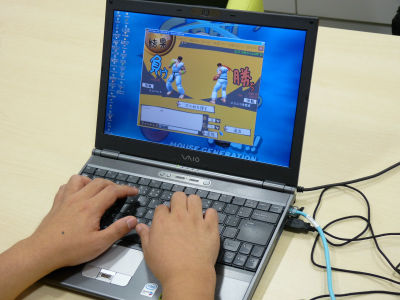 User name "Nico Nico Live Broadcasting" is operated.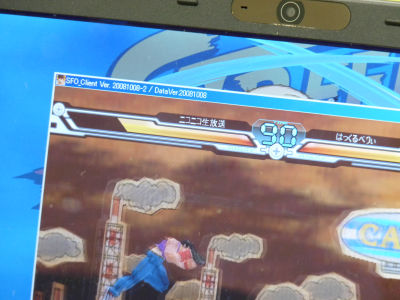 Because it is a random battle, I'm pretty sure I will not bump into Mr. Uchida, and I am playing against a general user.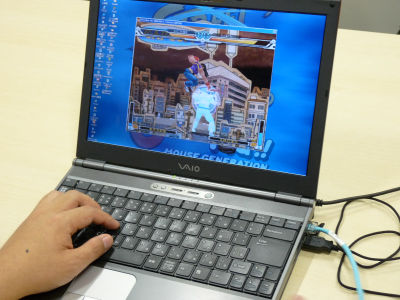 Operation, defeat.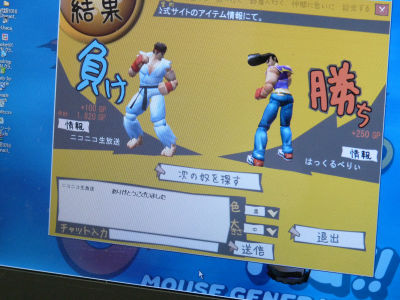 Inside P as a handicap, with air mouseHead mounted displayI was playing against each other.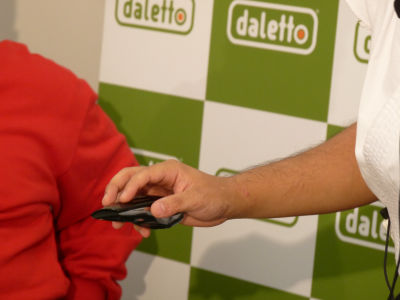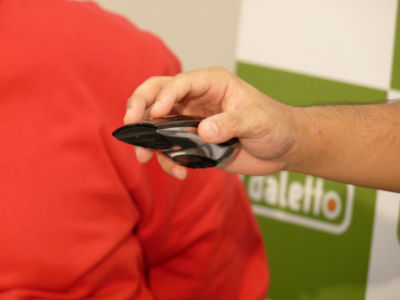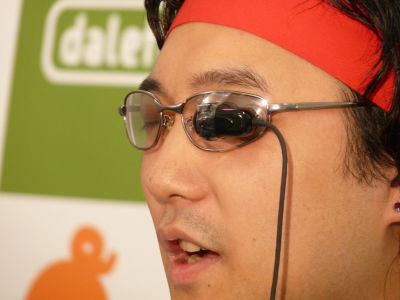 Colonel Bakuryon treated the inner P as a pervert, but that is also a convincing move.

Mr. Anno came back as commentator, but laughs at the movement of P inside.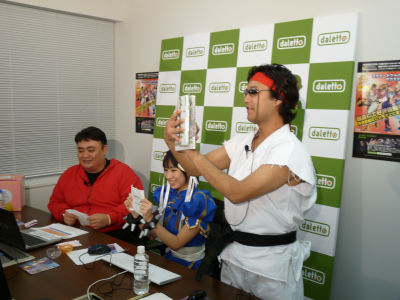 Inside P issued "Chunri" USB memory.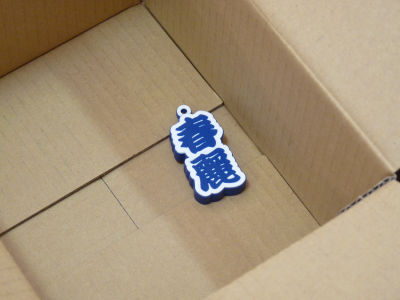 Because there was only one, it was not a present but just a show. Maybe they are in goods at the next event?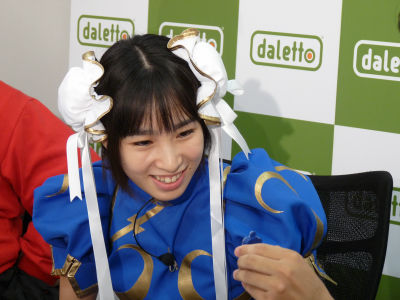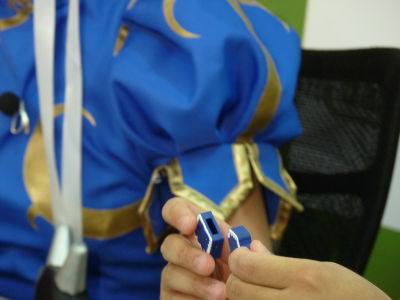 Ms. Anno playing with Revoltech "Teylan". Every character in the street fighter online has a setting called a doll.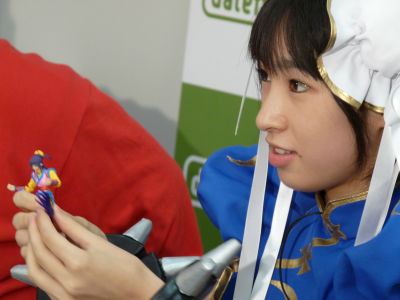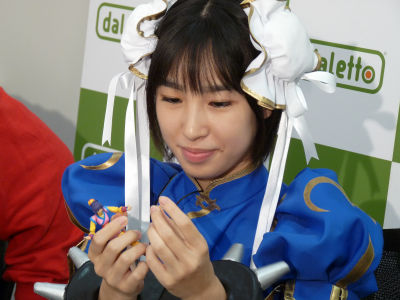 After that, the battle with the user continues, and the stick sugar is in the heap. Of course, of course the curry is closed with a punishment game in which P eats.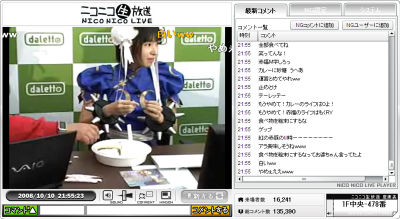 Amount of sugar that does not dissolve in roux. As expected, I will skip the comment "I can not eat this," "I bet I must throw it away."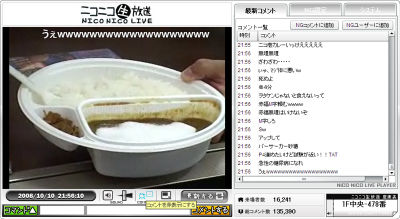 I ate a bite, P, I am in agony. It was a look that would be cut if it was not a live broadcast.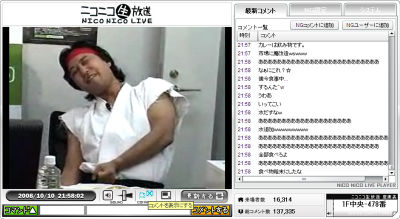 Torture that Mr. Anno eats me. Should I be envious? Eventually, the number of visitors was about 17,000, and the total number of comments increased to nearly 150,000.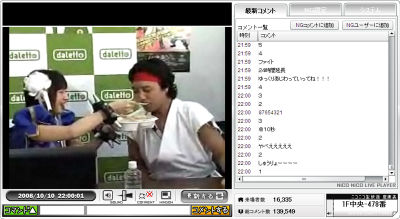 A piece of equipment that supported this event. The meeting place was Dalette's meeting room, but the equipment was covered with equipment.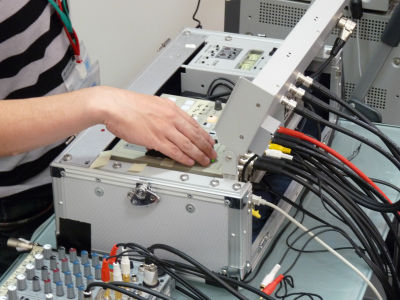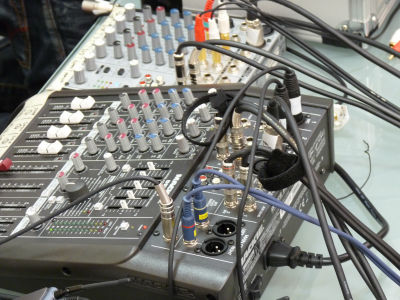 And why was written on the whiteboardNingo. What was it?