"Eee Box" shipped and sold with virus mixed in D drive, collected and exchanged free of charge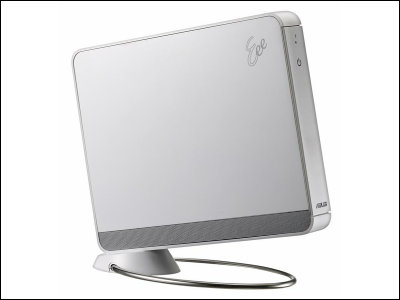 Reported the other day"It seems that Eee Box's D drive is shipped with the virus infected", so I actually bought it and tried it outAbout ASUS officially on the website "Apology for virus contamination at ASUS Mini PC New Product "Eee Box""Was posted.

Details of the apology page are from the following.
Apology for virus contamination at ASUS Mini PC New Product "Eee Box"


Dear Customer,

Regarding the ASUS Mini PC "Eee Box" (Eee Box B 202 and Eee Box B 202 + Liquid Crystal Display Set) which was launched on Thursday, October 2, 2008, the D drive is infected with the virus It turned out. For that reason, we will collect / exchange all products of "Eee Box" lineup at no charge.
We sincerely apologize for any inconvenience and we appreciate your kind understanding and cooperation.

■ About viruses that may be contaminated
The virus that may have purchased is "Recycled.exe" of drive D, infection will start when opening drive D. It may infect not only the D drive but also the C drive (including the registry) and other connected removable drives. Never connect a storage device such as USB memory or SD card.
In addition, the name of the virus differs depending on your antivirus software.
※ When you use anti-virus software, please be sure to update to the latest state.

To customers who have already purchased, we are very sorry to trouble you, but we will respond by "product exchange". As for the method of product replacement, we will guide from the ASUS support center. In addition, although I am sorry indeed, please understand beforehand that it may take some time for product exchange.
The support center reception number and the inquiry form via the Internet are released on the page free of charges and it is said that it is accepting at "Weekdays from 9 o'clock to 18 o'clock / Saturdays and Sundays: 10 o'clock to 17 o'clock."

Even so, how did it go about from the beginning to the situation that the virus was mixed in the D drive, what kind of checking system it was, and what about future ASUS products to do this I do not write anything as to whether I am planning, but is there any announcement around the end of the week? I will be concerned about further details of this situation to show that it is not "cheap baddy".