The first playable exhibition "THE KING OF FIGHTERS XII" looks something like this and the cosplay as well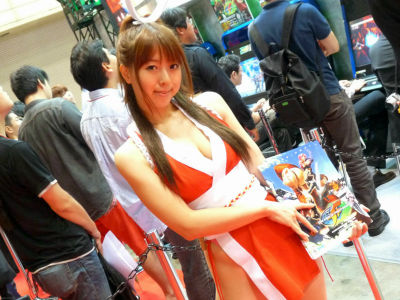 High-performance "TAITO Type X 2" is adopted as the game base version, this time it will be the first playable exhibition 2D fight fighting game for arcade "THE KING OF FIGHTERS XII"(The King of Fighters XII), there is only thing that aims at the ultimate 2D graphic, realizing pretty beautiful graphics and animation.

So, I went to the AMI booth where the actual playable exhibition is done, but of course I was greeted by a cosplay.

The situation of the site is as follows (2008/09/18 12:21 Update, add actual play screen).