"EeePC900" finally cut off 50,000 yen has appeared, a lightweight, high-performance low-priced model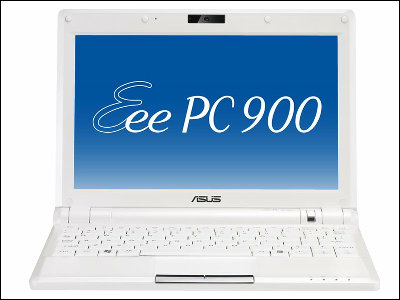 Previously at GIGAZINE"EeePC 900" has appeared as the second version of EeePCAlthough we talked about, the one that was released for the Japanese market was "EeePC 900"EeePC 901"was.

Today, however, it was announced that the Japanese version of "EeePC 900" will officially appear from the selling origin ASUS at a price that cuts 50,000 yen. In addition to having nearly the same specification as "EeePC 901" except that it does not have the latest Atom processor, since it is a lightweight model that cuts below 1 kg, new options are available for low-priced notebook PC "EeePC" series It is supposed to be joined.

Details are as follows.
According to ASUS, from September 13, "EeePC900-X" will be released as a new model of "EeePC".

"EeePC900-X" has specifications of OS, memory, WEB camera, card slot, LCD monitor same as "EeePC 901", CPU is transferred from Atom processor to CeleronM processor ultra low voltage version 353, storage is 4 GB + 8 GB SSD to 16 GB SSD, and the wireless LAN has been changed from IEEE 802.11 b / g / n correspondence to IEEE 802.11 b / g. Bluetooth is not installed.

In addition, instead of the battery driving time from 8.3 hours to 4.3 hours, the weight of the main body has been reduced from about 1.1 kg to 0.99 kg, and the expected actual price to worry about is around 49,800 yen about. Two types of coloring, Shiny White and Shiny Black.

Shiny black of "Eee PC 900".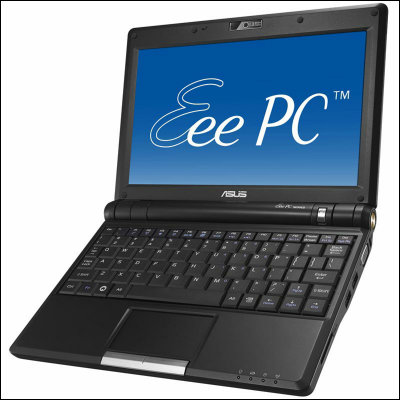 Details of "EeePC 900" are detailed in the following links.

ASUS | Eee PC 900

In addition, "EeePC 701 SD-X" which added the original EeePC was also released on the same day. Battery life has increased to about 3.7 hours compared with the first generation, and 30 GB external HDD is included and the expected actual price is around 39,800 yen.



This is an external HDD of 30 GB.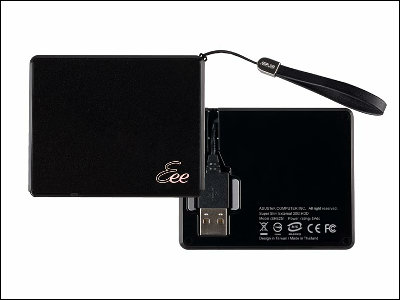 Details of "EeePC 701 SD - X" are detailed in the following links.

ASUS | Eee PC 701

· Next article
High-performance low-priced desktop "EeeBox" has appeared, it is compact and quiet and low power consumption - GIGAZINE