I actually tried using a cheap, high-performance, high-quality music player "Creative ZEN X-Fi"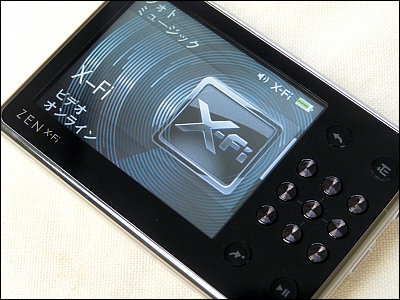 Creative inexpensive, high-performance, high-quality music playerPhoto review of "Creative ZEN X-Fi"We delivered a report, but this time we will deliver a report on usability.

Restoring the details lost when compressing music into MP3 format, etc., it is possible to improve realism by spreading out "X-Fi audio technology", The volume of the built-in speaker, usability as a player, and so on.

Details are as below.
The music playback screen looks something like this. Supported formats are MP3, WMA, WAV, AAC (those without copyright protection).



"X-Fi Crystalizer" restores the details lost when music is compressed. You can choose between "on" and "max". Switching during music playback is also possible.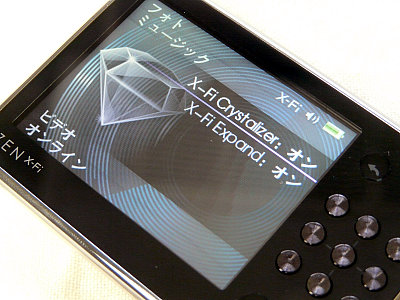 This is "X-Fi Expand" which makes stereo sound spread.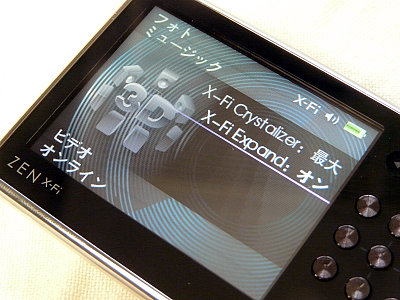 Music management, transfer software "Creative Centrale" is like this. We manage songs with tags.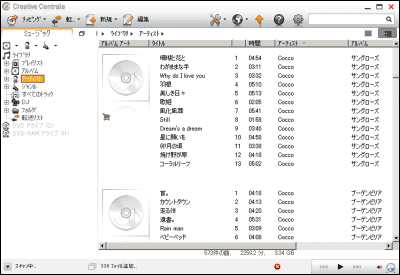 Image viewer function.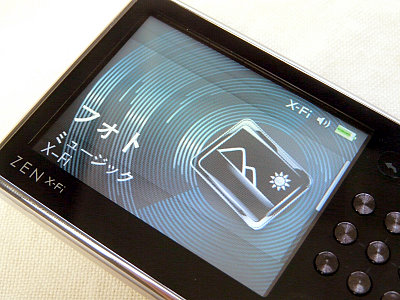 You can check the images you want to watch with thumbnails.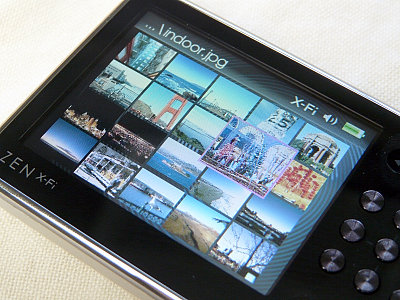 Since the correspondence format is JPEG format of 3328 pixels in height and 4992 pixels in width, it is possible to view photos taken with a digital camera as they are via the SD card. In addition, the liquid crystal screen is 2.5 inch QVGA liquid crystal which can display 16.7 million colors.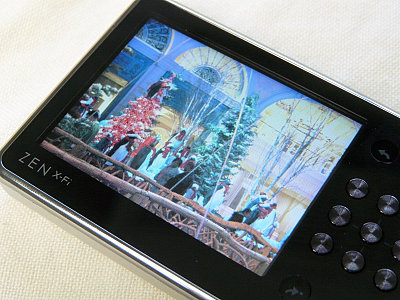 Movie viewing function.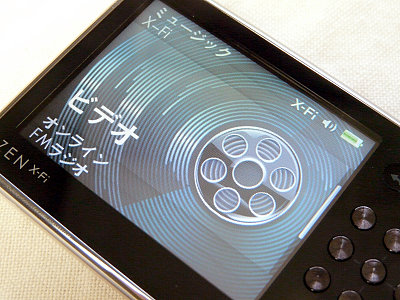 Supported formats are very wide such as WMV, MPEG4-SP, XviD, Motion-JPEG.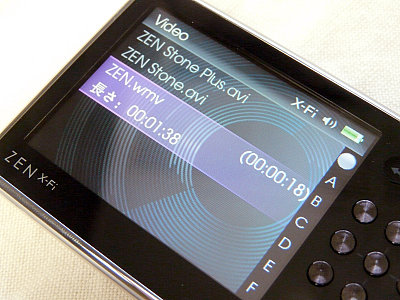 Online function using wireless LAN installed in 16GB, 32GB model.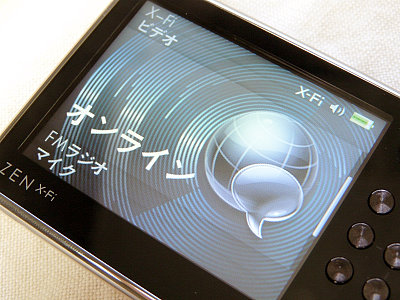 Media server function. You can play movies and music from machines on the home network via the wireless LAN router.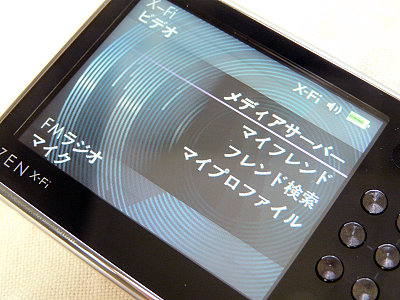 Available network list display is also possible. Wireless LAN sensitivity is not bad.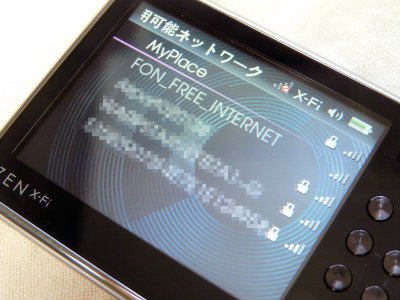 The network password input screen looks like this.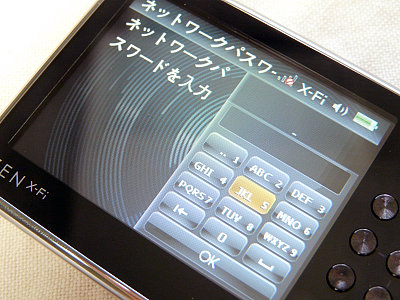 It also has features to chat with users of Yahoo Messenger and Windows Live Messenger.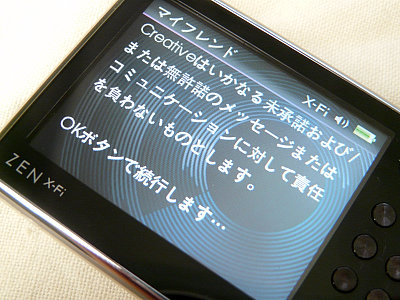 Avatar can also be created. You can specify parts of the face finely.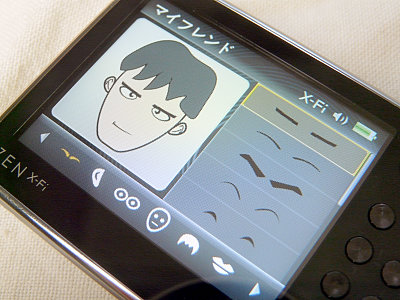 Access function to SD memory card. It is also possible to use the player as an SD card reader using a USB cable.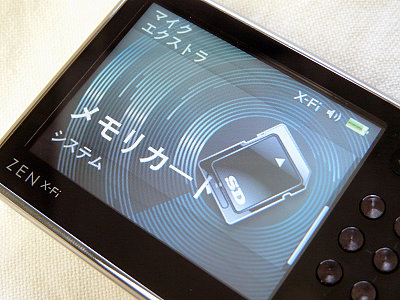 Although I used impressions, it was impressive that the technology "X-Fi Crystalizer" to complement the sound quality lost in compression was better than I expected. Compared to listening compared with the state that it was turned off, it is very fresh with the sharpness on the whole song because you can clearly hear the back chorus and accompaniment etc. that had been hidden by the main vocal.

Equalizer settings such as "Rock", "Pops", "Jazz" etc. that are often found in audio players depend on the songs you listen to and you need to turn off and switch the equalizer every time the song changes, but " In the case of Crystalizer, listening to a wide range of genre songs with always on "on" did not have any problem. However, when "X - Fi Crystalizer" is set to "Maximum", attention is necessary because it tends to be a strange sound. In addition, "X-Fi Expand" which gives the sound a spreading feeling has a feeling of being too wide, so it seems that preference is divided among people.

By the way, because the attached headphones are rather somewhat closer to the sound, it is somewhat unsatisfactory for those who like bass, but because it does not have to be tired, it is suitable for a long time listening to music. In addition, built-in speaker has almost no sound cracking compared to large volume, and you can use it like listening to music or watching a movie with multiple people instead of BGM in the room.

Although it is an overall operation feeling, although it is necessary to get used to a slight operation, since it adopts a button with a click feeling, if you get accustomed, you can feed music while putting the player inside the pocket or in the bag I am glad that I can do it. Perhaps it can be done only by not using the touch panel.

Not only music playback but also a lot of functions such as movie playback and image browsing, IC recorder, FM radio, wireless LAN function and many other features, plus a player that can increase capacity with SD memory card In addition to being,32GB model is 32,800 yen in direct sales priceAnd it is an inexpensive player that is almost half of the same amount of iPod touch, and the body weight is about 68.75 g which is nearly half of the 120 g iPod touch, so it is said that they want a compact and large capacity flash memory player People may try putting them in purchase options.