Motorcycle with overwhelming presence reproducing Jaguar's emblem as it is


British royal warrant car manufacturer who produces luxury cars and sports carsJaguarIt is a motorcycle that reproduced the shape of the emblem as it was. There is a presence that is overwhelming.

Details are as below.
This Jaguar motorcycle is what the fans who love Jaguar are made with garage. It is a pretty quick finish.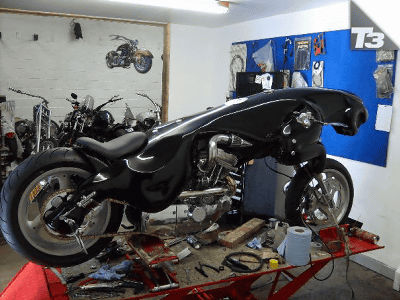 I do not quite understand the ride, but the seat and the handle feel quite far. I am afraid if I can chase after such a motorcycle.



T3 EXCLUSIVE! Pictures of the first ever Jaguar Motorcycle. - www.t3.com
in Note, Posted by darkhorse_log