Very simple free CD / DVD writing software "Totally Free Burner"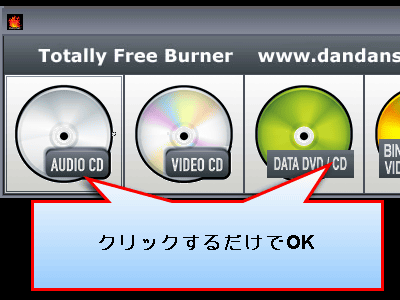 Soft CD / DVD burning software, so-called writing software It is equipped with the necessary and sufficient functions This "Totally Free Burner". You can burn audio, video, data, BIN, ISO image with multi session and disc at once correspondence. Available via various interfaces such as IDE / SCSI / USB / 1394 / SATA. It also supports UDF / ISO 9660 / Joliet and supports UNICODE and multibyte. You can burn it on the fly, you can create bootable discs and create ISO images, and verify can be done without problems. It is full of fulfillment that it also has the function of automatically selecting the burning mode.

Download and install, use from the following.
Totally Free Burner, 100% Free CD DVD Burning Software
http://www.dandans.com/TotallyFreeBurner.htm

Download is done from the following page.

Audio Sound Music Editor, Audio Converter Ripper Software Free Download
http://www.dandans.com/download.htm

Click "DOWNLOAD" to download the installer




Click to run




Click "Next"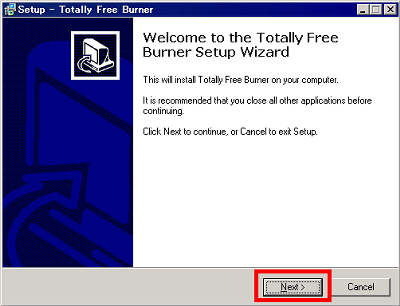 Click "Next"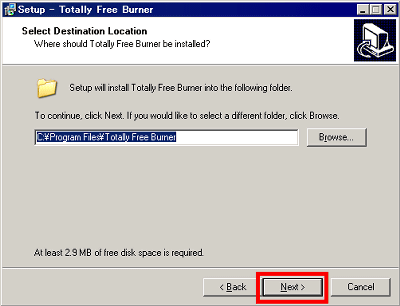 Click "Next"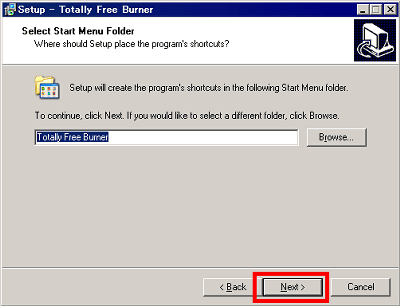 Click "Next"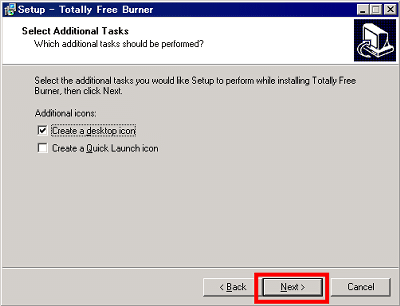 Click "Install"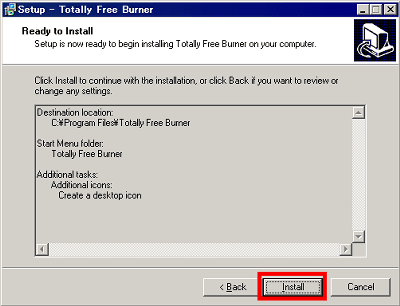 Click "Finish"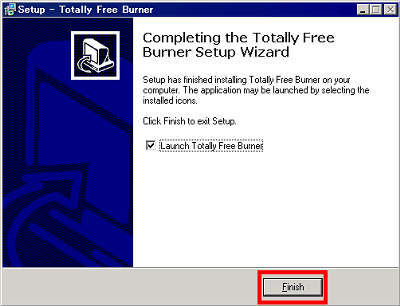 Then it starts like this. It is characterized by simplicity of OK if you click the type of button you want to bake.




When burning and saving the data, clicking "DATA DVD / CD" will result in this, so click on "Add File" in the upper right to add a file or click "Add Folder" to add a folder .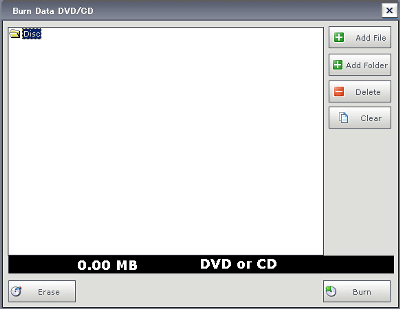 Since capacity comes out, you can see at a glance whether it fits into one size. Just click "Burn" when baking.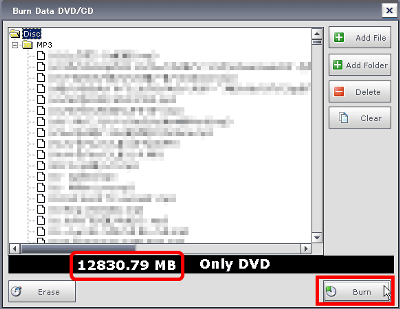 When you click "BIN / ISO IMAGE VIDEO DVD", it becomes like this, so you can select an ISO image




For "VIDEO CD", select the MPEG1 file here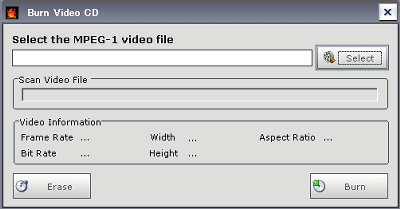 In the case of "AUDIO CD", the remaining time will come out so it is OK if you add files of MP3, WMA, OGG, WAV format.