"Code Geass: Lelouch of the Rebellion" robot activation key style USB memory in Wonder Festival 2008 [summer]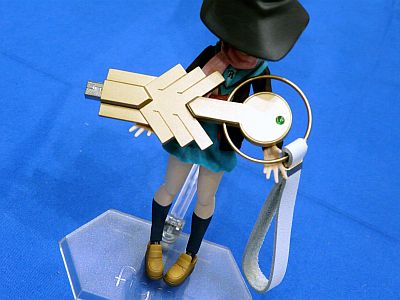 Anime"Code Geass: Lelouch of the Rebellion"The robot weapon" Nightmare Frame "uses a key with a terminal similar to the USB memory to start up, but a USB memory for PC that reproduced it was seen in one festival. It is an item that has practical aspects as well as decorating.

Details are as below. The boot key USB style memory was placed in "Karakuri Studio" booth.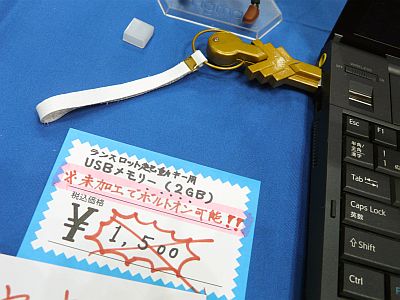 "USB memory for run-slot activation key (2 GB)". The access lamp is also turned on.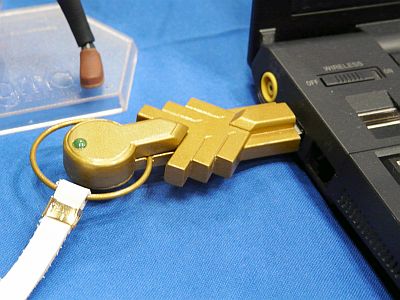 "Lancelot activation key (mini USB 1GB built-in)" which was only exhibited. There is a metallic-like gloss.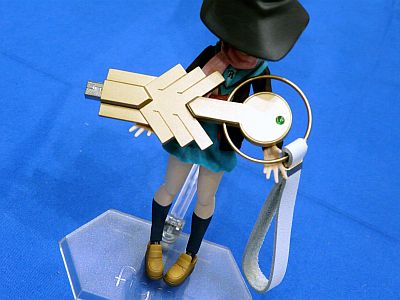 USB sold separately "run slot activation key".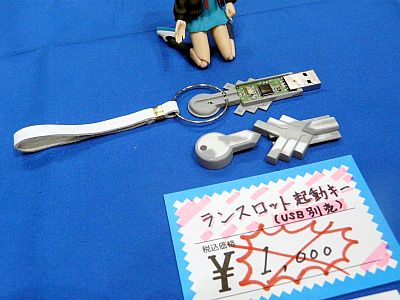 The contents are stored like this.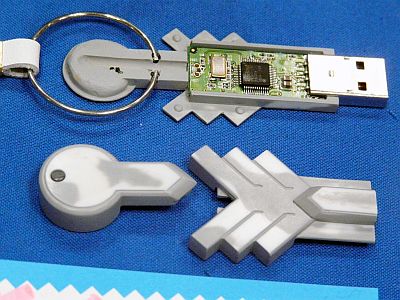 Every one seemed to be very popular, and when arriving at the booth, all kinds were sold out. It seems that it is unknown whether or not it comes up to the next event because there is no USB memory inside.