Lots of photos of three Spanish towns near the steep cliffs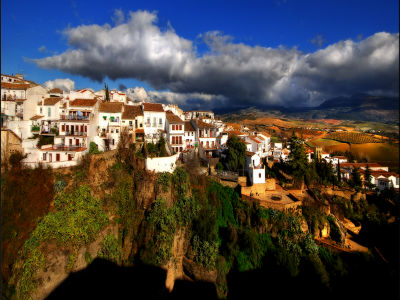 In order to make a town where many people can live, it is best to make a town in the plain, but it is a bit inconvenient for military reasons, such as geographical circumstances such as being a key hub of traffic and preparing for invasion There are cases where there is a town. There are several towns on the steep cliffs in Spain, I do not know if it is convenient to live, but I make a very beautiful landscape for the part to see.

Details are as below.
Living on the edge: 2 stunningly scary clifftop communities | deputydog

■ Cuenca
Prefecture capital of Cuenca province, Castile-La Mancha. It is located in a canyon between the Hukar River and the Weck River, and it is registered as a UNESCO World Heritage Site as "Historic City Wall City of Cuenca". "How about Wednesday"Complete domination of 20 European countries - final version -As it appeared in, so many people remember their names.

Night view. People who remember it may have come up with a telop called "Yojijiji" at the head.



The town is spreading along the cliff.




It is said that the name of the town called Cuenca comes from the Latin conca meaning "the basin of the river".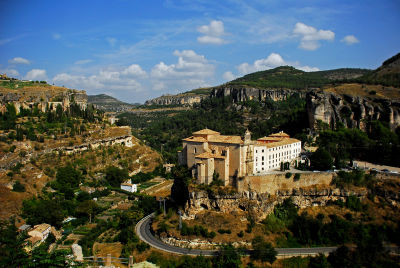 This is a famous "Suspended House" built on the cliff of the Weck River.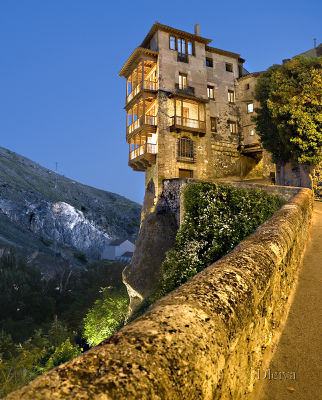 ■ Castefoli de la Roca
It is the smallest municipality in Catalunya, situated between the River Fullribia and the Tornai River. Basalt rock quarries are still used today, which is the only one in Spain.

The houses are lined up on the cliff.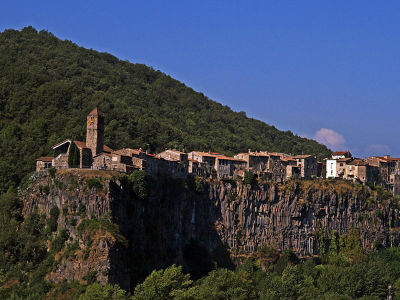 There is little width here, so the house is built so as to cling to a narrow space.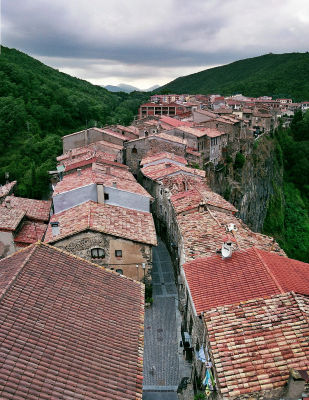 It looked like this at night. It is one of the cities where you absolutely do not want to get lost.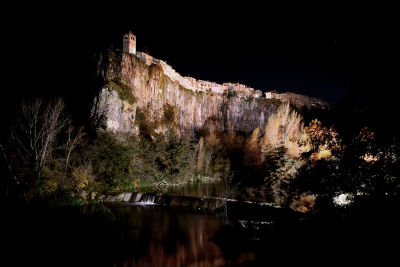 Ronda
Ronda is famous as the town on the standing cliffs in Andalusia. White houses and distinct cliffs create a very beautiful landscape.

The white walls of the houses are beautiful.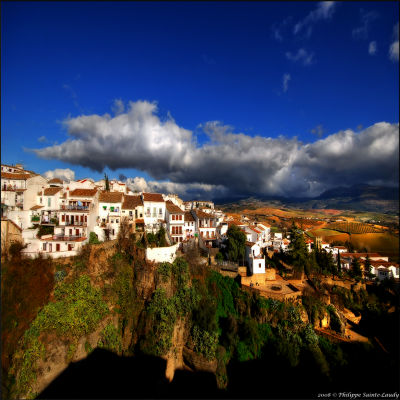 However, there is a cliff by the side ....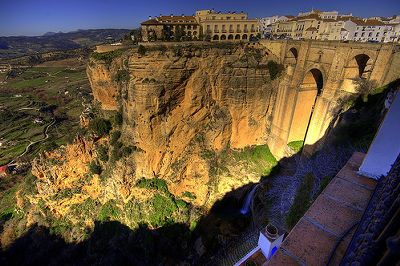 Nuevo bridge over the town. I connect the new town and the old town.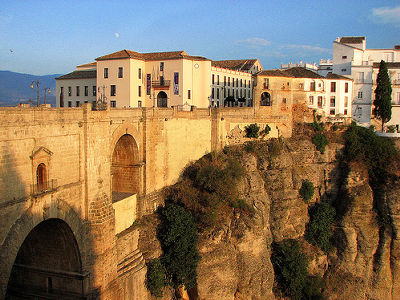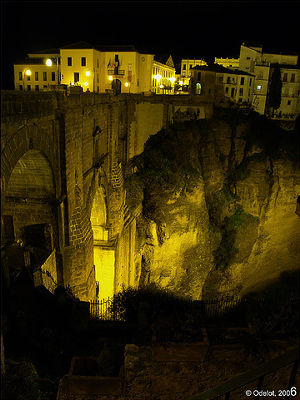 The height of the bridge is over 100 m.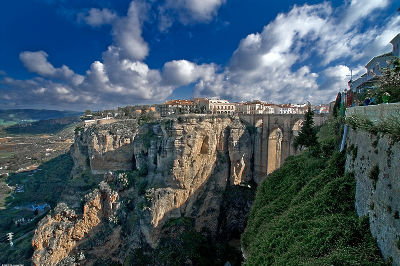 The scenery from the foot of the bridge looks like this.



New Town.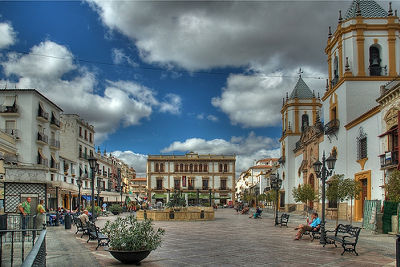 Below is a travel note of the person who traveled Ronda.

Spain Andalusia trip Ronda Nuevo Bridge Salvatierra Duomo House of Don Bosco Bullringhouse
in Note, Posted by logc_nt