Transparent canoes that make people who can not swim feel horror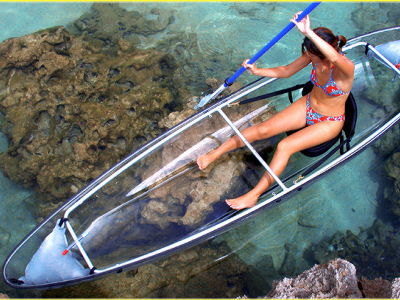 In general boats and canoes are not transparent things, but there seems to be a transparent canoe in the water. It seems that you feel like you are floating when you float in clean water, but when a cannauc 's person gets on it, the fear is likely to double.

Pictures are as followsLexan resinIt is also used for mobile phones and so on, the plastic with strong impact resistance is used as a material, there seems to be no problem with respect to robustness.

Apart from the front and rear cushion parts, it is almost transparent.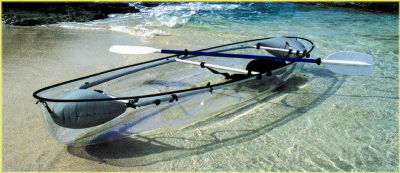 In fact, I can feel the transparency of it.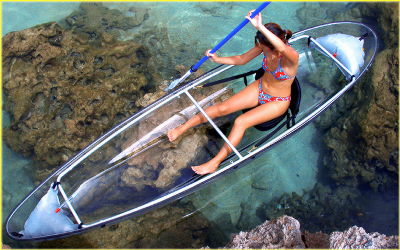 It is also possible to ride two people. However, the weight limit is up to 425 lbs (about 193 kilograms).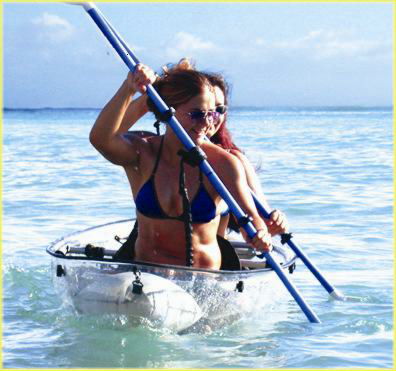 It seems to be quite powerful if you do a torrent slide in this canoe ...

The main specifications of this canoe below

Length: 11.1 ft (about 3.4 m)
Width: 33.5 inches (about 85 cm)
Depth: 11 inches (about 28 cm)
Weight: 40 lbs (about 18 kg)
Weight limit: 425 lbs (about 193 kilograms)
Material: Lexan resin

The price is 1475 dollars (about 157 thousand yen). It is actually sold on the following page.
Clear Canoes - See Through Canoe
in Note, Posted by darkhorse_log