Nippon Telecom and smartphones entering the mobile phone business with NTT DoCoMo lines scheduled to be released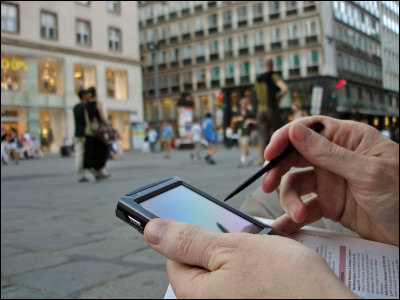 Loan NTT docomo lines and enter the mobile phone businessMVNO (Virtual Mobile Service Provider)Japan Communications announced that it is planning to release smartphones.

With this, it seems that there is the possibility that attractive terminals that could not be seen so far could be released.

Details are as follows.
(PDF file)Japan Communications, Japan's First Non-Carrier Terminal to Offer 3G Communication Service

According to this release, Nippon Telecommunication Co., which borrowed the line of NTT DoCoMo and entered the mobile phone business, will start a communication service using DoCoMo's 3G network after the end of July 2008.

And Nippon Telecommunication Co., Ltd. procured a 3G data communication terminal of USB connection type from ZTE of China independently as a terminal to be released at the start of service, and procure smartphones and voice communication terminals etc. in the future using the same procurement method I am doing it.

Already released in Japan the other day "WILLCOM 03"W-ZERO 3 series" and other smartphones are on sale, but will attractive terminals that overwhelm them be released?