Sony, a new model PS3 of the 40 GB model will also be equipped with compatibility with PS 2 by updating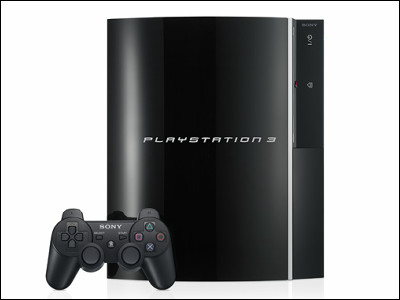 Last NovemberInstead of eliminating compatibility with PS2, a new 40-GB model PS3 with a significantly lower price has been releasedIt seems that compatibility with PS 2 may be offered to the new PS 3 in firmware update done in October.

It may be good news for users who were hesitant to purchase due to incompatibility with PS2.

Details are as follows.
Abwartskompatibilitat der 40GB PS3 im Oktober? - inPlaystation

According to this article, it is said that Sony's dealer in the United States revealed that compatibility with PS2 is also provided to PS3 of the 40 GB model in PS3 update which will be held in October.

Although it is not guaranteed whether it is fact or not about provision of compatibility, the initial PS 3 is not installed in the CPU "Emotion Engine(EE)"Graphic chip"Graphics Synthesizer(GS)"The compatibility with PS2 which was realized by mounting it was made possible by software without using EE and GS.

If this is true, it is quite a pleasing talk to the user, but PS 3 has been used as a netWe responded to low-cost Blu-ray media "BD-R LTH" which was said to "can not absolutely correspond" by firmware updateThinking about things, it may not be a story that can not be left out.