IPhone 3G, 2 year contract, main unit price 167 yen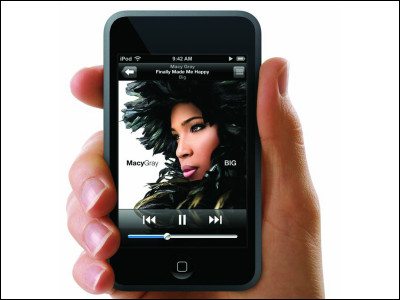 Although it is "iPhone 3G" scheduled to be released in Japan from July 11th,The selling price is expected to be 2 to 30,000 yenWe talked at GIGAZINE the other day.

However, depending on the telecommunications company, there seems to be a case where the main unit price becomes 167 yen in 2 year contract. It is something that somehow reminds me of "1 yen mobile phone", but what exactly is it?

Details are as follows.
Deutsche Telekom Sells IPhone for as Little as 1 Euro

According to this article, Philipp Humm, the representative of the mobile phone company "T-Mobile" of Europe's largest mobile phone company "Deutsche Telekom (Deutsche Telekom)", is a user who signed a newly released "iPhone 3G" for two years He said he declared to offer the main body at 1 euro (about 167 yen).

And for users who purchased the iPhone with 1 euro, it is said that a plan of 69 euros per month (about 11,500 yen) will be offered that can use 3.2 Mbps communication. There is a feeling of high price if it exceeds 10,000 yen, but packet flat rate communication plan for smartphones provided by SOFTBANK MOBILE "PC Site DirectIt may be a reasonable amount considering the monthly charge of 9800 yen.

The main unit price in Japan is expected to be 2 to 30 thousand yen, but I'm wondering if there is a possibility that the basic usage fee etc. will be cheaper than this.